Introducing Bot Libre 3D: Revolutionizing Immersive Experiences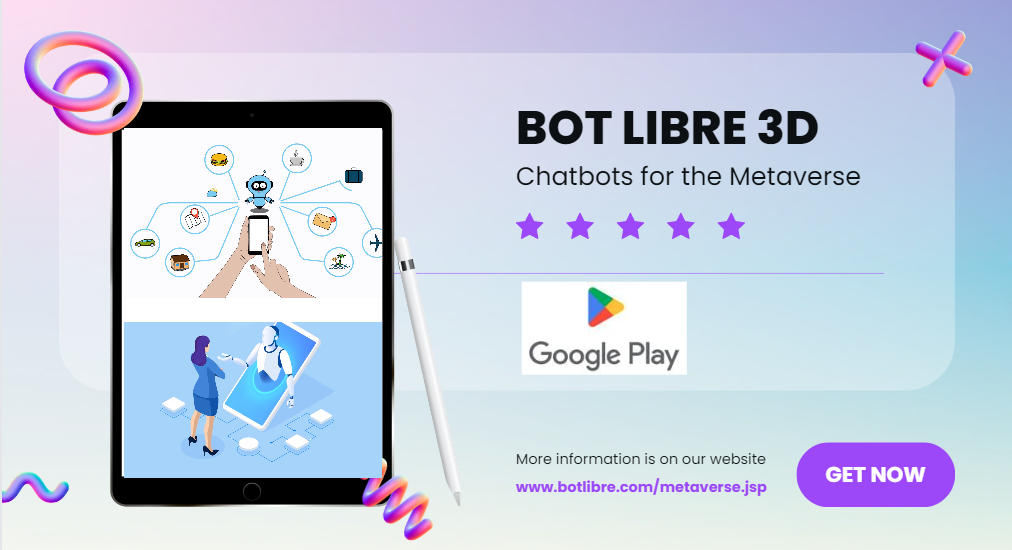 3D Avatars for the Metaverse – Bot Libre Releases "Bot Libre 3D" App
Bot Libre, the open-source platform for chatbot development and the metaverse, has released a diverse and dynamic 3D app, Bot Libre 3D, that shows users how their 3D chatbots can engage customers in the metaverse.
The app features over 10,000 language-independent bots with varying styles, personalities and industry experience. Users can change scenes, move their bots around to find specific areas and objects, and can further customize their bots to change hair, clothing, and facial and body features.
Whether it's for personal or business use, The 3D avatars can realistically represent humans in any virtual space, with the added benefit of providing a simulated reality. Bot Libre 3D allows businesses to build their virtual avatars from scratch or use limitless templates. These bots can act as customer support officers, tutors, event hosts, conference facilitators, designers, and even friends. The bots are also intelligent enough to study customers' habits to offer more personalized recommendations.
Bot Libre 3D chatbots can be used for websites, mobile apps, social media, and the metaverse. To download and use, individuals can install it now from the Google Play Store for free. An IOS version of the application is also in development and will be available soon.
Bot Libre is also accepting members to their Metaverse program, Bot Libre Metaverse Enterprise, where businesses can get early access to metaverse solutions and one on one support to develop products or services fit for the metaverse.
For additional information and support, send an email to [email protected].
Media Contact: James Sutherland
Company Name: Paphus Solutions
Country: Canada
Email: [email protected]
Media Contact
Company Name: Paphus Solutions
Contact Person: James Sutherland
Email: Send Email
Country: Canada
Website: https://www.botlibre.com/metaverse.jsp