Best selling author Camille Cabrera releases her engaging short story, Troublesome Trades: The Inkblot Crow Mystery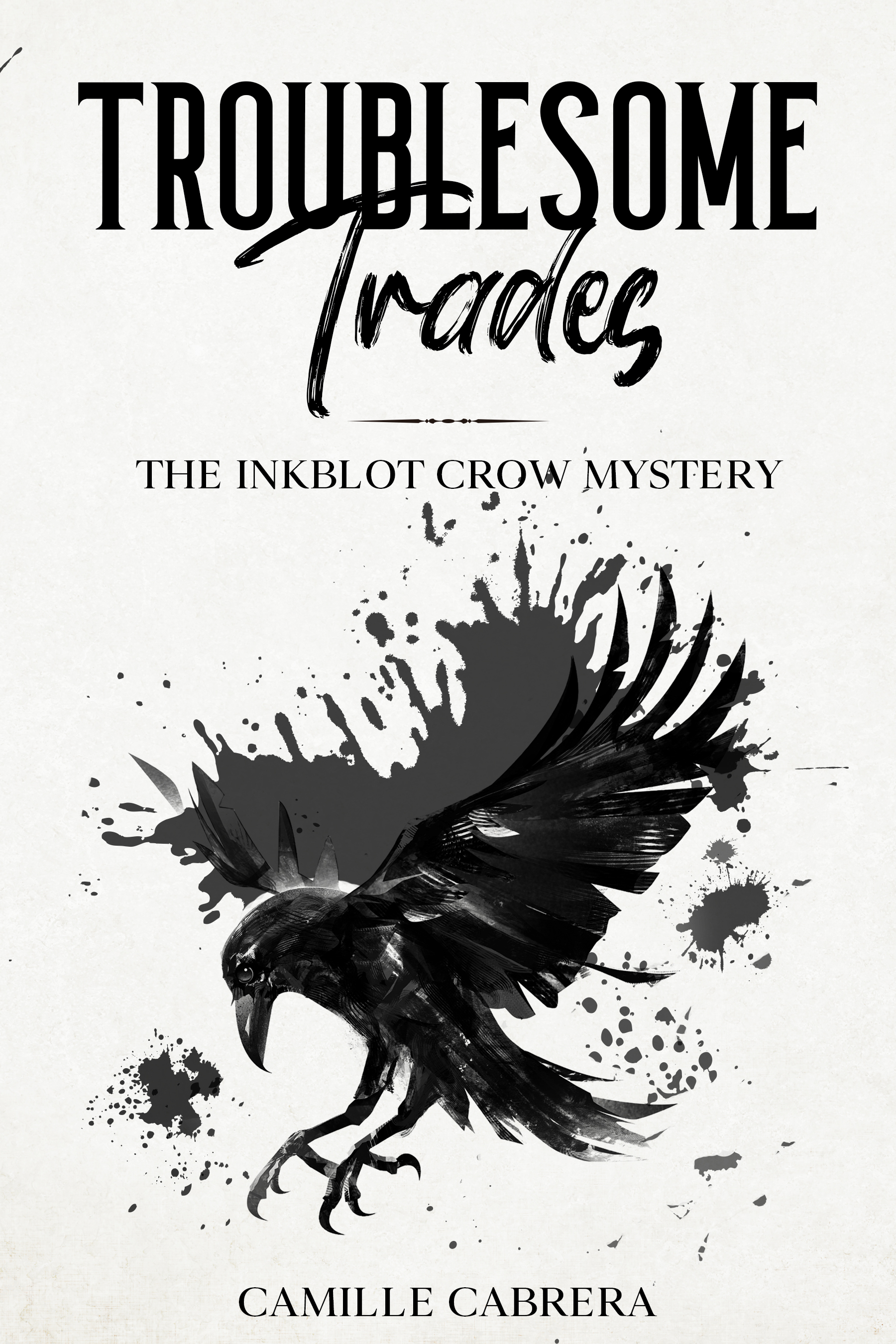 Top-selling author Camille Cabrera releases her first short story, Troublesome Trades: The Inkblot Crow Mystery, which follows an overwhelmed, unwilling detective as she struggles to uncover the foreboding gifts often left on her doorstep by her loyal crow.
Short Description:
The latest release from author Camille Cabrera, Troublesome Trades: The Inkblot Crow Mystery. Lilith never wanted to partner with a bird, but stranger things have happened. She can't exactly recall anything more odd than working with a crow to solve mysteries, but it's possible. Of course, when a wild animal is your partner in solving crimes… all bets are off.
Long Description:
Camille Cabrera's riveting new short story proves her prowess as the master of mystery. The caper follows an unwilling detective as she desperately tries to discover the backstories of the various unwanted gifts left at her doorstep. Lilith is convinced that her dear feathered friend is attempting to get her arrested and with any luck, the crow will have its way. After all, you can't exactly explain a severed finger proudly displayed in the middle of your yard. For Lilith, feeding the wildlife never had steeper consequences. Will Lilith be able to prove her innocence or will her tiny friend send her down a path filled with dangerous characters and unmentionable crimes?
Sample of Book:
"I never thought my best friend would be a maniac, but sometimes the universe chooses for you. Kid, take my advice and never feed the hungry. They're trouble."
Curious blue orbs peered up at me from the linoleum floor. The child looked as if she couldn't decide if she wanted to run away or hear more of my unhinged rambling. Not that it really mattered. I fully planned to tell my tale whether I had an audience or not.
Finally, a look of deep indignation settled across her small features. She folded her arms across her chest and tapped her foot in a most reproachful manner. She clearly knew how to look cross. Her pigtails swung from one side to the other as she kept a swift mock scowl painted across her features.
Author Description:
California native Camille Cabrera, author of top-ranked The Mystery of Mistletoe Motel and Chronometer, releases Troublesome Trades: a fast-paced mystery focused on proving Lilith's innocence. The brief tale explores the dynamic between a young woman and her spirited, potentially murderous feathered companion. Camille Cabrera is a rapidly blossoming mystery and suspense author. Her books have ranked on over four different Amazon charts. Her most recent cozy mystery novel, The Mystery of Mistletoe Motel, ranked #1 on Amazon's Mystery Romance chart. Cabrera currently has three novels set for future release.
Readers who wish to purchase the enthralling Troublesome Trades: The Inkblot Crow Mystery can do so after May 15, 2023.
Contact Information:
Camille Cabrera's Team
For more information, please contact: [email protected]
https://www.camillecabrera.com
Media Contact
Company Name: Camille Cabrera's Team
Email: Send Email
City: Los Angeles
State: CA
Country: United States
Website: https://www.camillecabrera.com/