Zoraida Morales LLC Is A Promising Opportunity For The Cancer Survivor Seeking Peace, Love, and Joy While Moving Through the Seasons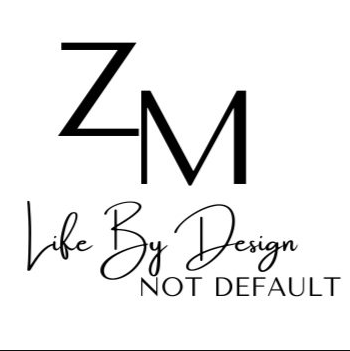 Astoria, NY, USA – March 2, 2023 – Zoraida Morales has proudly announced she has recently launched the first Hispanic Woman-Owned Nutrition & Cancer Coaching business. The New York-based entrepreneur launched Zoraida Morales LLC as a monumental step for cancer survivors, where they give themselves permission to "move from the life they were born in, to lead the life they were born to live using mental, physical, and spiritual tools." Zoraida is getting a phenomenal response and appreciation for creating this important initiative. This announcement is being welcomed by everyone, especially those in treatment, in remission, cancer survivors, and caretakers in the U.S. and worldwide.
"Here at Zoraida Morales LLC, we take great pride in educating and empowering
in-remission and cancer survivors to eliminate fear, worry, and anxiety to authentically be in peace, love, and joy while working with their oncologist," said Zoraida Morales. "I see coaching as a unique process that takes the cancer survivor from where they are, considers where they have been, and then gently move them forward in the direction they want to go. I support, encourage, and believe in them, even when they may not believe in themselves," she added. According to Zoraida, her mission is to "help survivors live with purpose and intention to live a Life by Design, Not Default."
With a holistic approach to a transformational mindset, this exciting model by Zoraida will greatly contribute to the health of people's lives worldwide. Moreover, Zoraida's own inspirational journey after her Leukemia diagnosis, from receiving two full scholarships in nutrition and cancer coaching to setting up her nutrition and cancer coaching business, is a positive example for everyone around her. Life by Design Not Default. From her own personal experience, Zoraida understands how cancer affects 1 in 3 people each year to create the paradigm for survivors to take control of their overall health goals, while working with their oncologist.
"The world's recent events have made it clear how much compassion and empathy the world needs now more than ever. My WHY is to facilitate support groups, wellness retreats, hire diverse coaches, mentor others, and give each and every client newly diagnosed with cancer, or in remission, the resources to navigate the unexpected road of cancer to live a glorious life by design. Who better than me, a coach on a similar path, to help clients understand and manage their treatment options, lifestyle changes, and side effects? "When hearing how I moved through the seasons and built resilience, clients will be inspired and motivated, as I will be right there with them managing my emotions, food nutrition, and spiritual health," said Zoraida Morales, the Founder of Zoraida Morales LLC, while sharing her own journey to success. When she is not changing lives, Zoraida can be found enjoying live entertainment, meditation, yoga, and parenting two college-age young men. Zoraida recently became a published author. To read Zoraida's book on Amazon, click the link: https://zoraidamorales.com/soul-parent
Life by Design Not Default.
To learn more, please visit the website at: https://www.ZoraidaMorales.com/
Media Contact
Company Name: Zoraida Morales LLC
Contact Person: Zoraida Morales, Founder
Email: Send Email
Phone: +1 (917) 478-3272
City: Astoria
State: New York
Country: United States
Website: https://www.ZoraidaMorales.com/