NOVITA Diamonds is fast becoming the largest lab grown diamonds company in the UK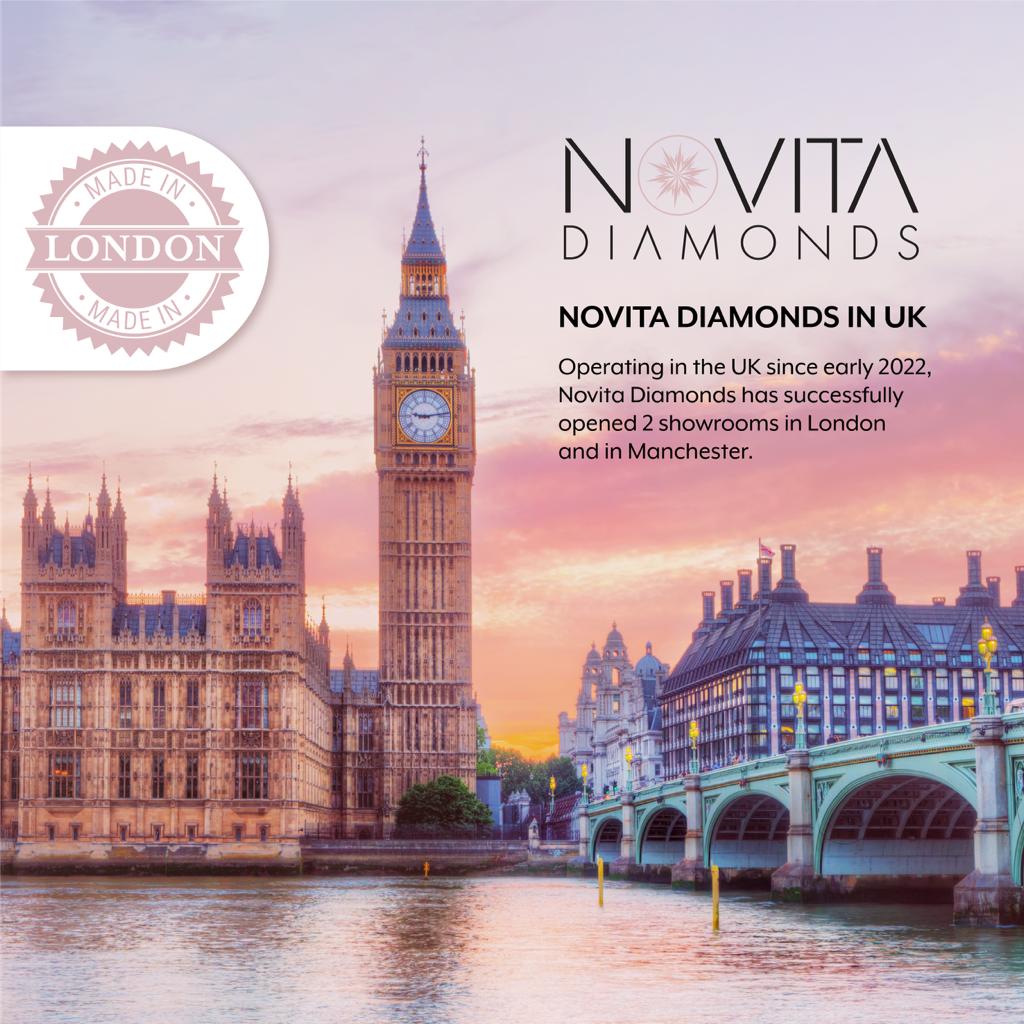 The leading seller of lab grown diamonds in the world, NOVITA DIAMONDS, has been overwhelmed by the positive response it received from UK customers at its London showroom. Just six short months after launching its flagship showroom in Hatton Garden, the heart of London's diamond market, Novita Diamonds has already altered the London diamond scene forever.
The company was founded with the singular aim of offering a superior alternative to mined diamonds, which are also known as 'Blood Diamonds'. With consumers around the world becoming increasingly aware of the growing threats facing our planet and its inhabitants, NOVITA DIAMONDS felt it was the right time to disrupt the mining industry; an age-old monopoly which has supported, encouraged and caused extensive environmental, ecological and human destruction for many years.
With its exclusive offering of lab-created diamonds, NOVITA DIAMONDS has been able to provide dynamic and environmentally conscious segments of society ready to enter their next phase of life with a cheaper alternative to mined diamonds that is not only incredibly affordable but also sustainable and ethically sourced. The demand for such a compelling alternative, a real authentic diamond without any of the environmental and human costs, is a testament to the incredible growth of NOVITA DIAMONDS. The market-wide disruption caused by NOVITA DIAMONDS, a then small tech-friendly startup, allowed it to quickly become Australia's largest diamond retailer and then the largest in the world.
In addition to being fully independent, NOVITA DIAMONDS UK is on equal footing with NOVITA DIAMOND's global operations. As a result, it is able to provide tailor-made solutions to a more demanding clientele. The financial and cultural capital of the UK, and the world, London, traditionally a stronghold of the mined diamond market, was the obvious location for NOVITA DIAMONDS' base of operations, followed shortly by Manchester.
It was inevitable that NOVITA DIAMONDS UK would disrupt the prestigious and storied diamond and jewellery market in a matter of months because of their invaluable startup experience, market-disrupting product, and unwavering commitment to customer satisfaction and fulfilment.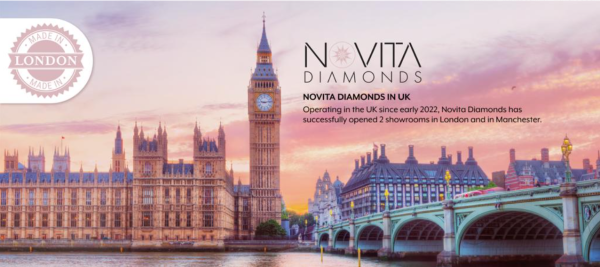 While other established diamond companies continue to sell both mined diamonds and man made diamonds in the UK, NOVITA DIAMONDS is the only company to exclusively offer only lab grown diamond rings in UK Using its strong network of partner labs and religiously adhering to the same core mission as its global counterpart, NOVITA DIAMONDS UK enables discerning customers to easily access clean, affordable diamonds without compromising ethics and sustainability, whether they're novices or experienced buyers. And the results have been spectacular that within a short period of just six months, UK customers have embraced Novita Diamonds like no other diamond company.
Media Contact
Company Name: Novita Diamonds Limited
Contact Person: Jennifer Cook
Email: Send Email
Phone: +44800 001 6874
Address:Suite 56-58, New House, 67-68 Hatton Garden
City: London EC1N 8JY
Country: United Kingdom
Website: https://novitadiamonds.co.uk/