Metaverse Based Sports Company Acquires Tech/VR Company, Plans To Partner With Freelance Developers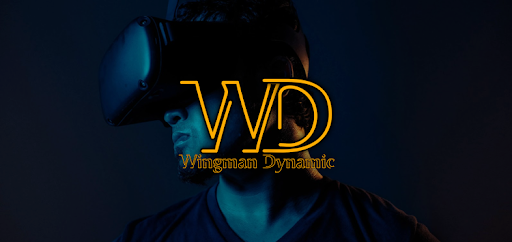 With the Metaverse ever expanding, some companies are looking for ways to capitalize on its popularity. However, one company has moved its corporate offices to the Metaverse.
Wingman Sports announced last week that they are now solely located in the Metaverse. Meeting with others virtually is nothing new, but Wingman Sports now has its permanent offices now based in a virtual land. Now they have taken that to the next level.
Today, they announced that they have acquired Dark Matrix, a tech company with a large focus on VR as well as other software development. In addition to continuing in that direction, CEO Brian Sykes stated that, they will also focus on partnering with freelance developers who do not have the current resources to make their own projects successful. They will allow the developers to pitch their project or project ideas to their main company now named Wingman Dynamic (www.WingmanDynamic.com). Wingman and the freelance developers would negotiate terms and if a partnership is made Wingman would provide its full resources.
Wingman Sports became a popular brand in 2020 when it began focusing on iRacing and NASCAR during the COVID pandemic. However, in the summer of 2021 they went silent. A statement on their page says, 'they did not like the direction that the media was going" as a reason for their disappearance. However, in October they emerged working with large e-commerce sporting goods company and government contractor Dept of Arms (www.DeptArms.com), which Sykes is also the founding CEO of. Wingman Sports moving forward will now fall under the Wingman Dynamic umbrella and they plan to continue expansion as they work to grow into a more diverse company.
Media Contact
Company Name: Wingman Dynamic
Contact Person: Kathryn Plouffe
Email: Send Email
Country: United States
Website: www.WingmanDynamic.com