Forbes Technology Council Member Kutner of Oro Talks AI in B2B eCommerce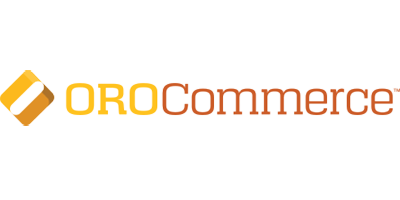 Yoav Kutner, CEO of Oro, Inc. authored a feature article for Forbes Magazine; the article titled, AI In B2B eCommerce: The Challenges and Alternatives, may be read here.
Kutner sees the interest in artificial intelligence (AI) is growing, and the technology is rapidly improving. AI is fueling search engines, virtual assistants, and e-commerce product recommendations. For B2B e-commerce businesses, AI can be a tool for greater personalization, improved decision-making ability and gaining a competitive advantage.
According to Kutner, AI in B2B e-commerce has its challenges, and more cost-effective alternatives often exist. AI applies a model or algorithm to process large amounts of data and predict future outcomes. While AI seems wicked smart, humans must still design, customize and test it to perform desired functions. AI does not work in isolation but within the confines of existing tools, platforms, and processes.
Deploying AI as a business solution is a costly, complex, and uncertain endeavor. Many AI initiatives start strong and then slowly fade away. Leaders and AI advocates fail to identify valid use cases, lack necessary data, do not have the right people, or face a combination of these challenges.
Kutner is a proud member of the Forbes Technology Council, an invitation-only organization for senior-level technology executives. Members are respected tech leaders and executives — CEOs, CIOs, CTOs, and others — selected for the council based on their deep knowledge and diverse experience in the industry.
RFP template to evaluate B2B eCommerce vendors
The most essential questions to ask a B2B eCommerce vendor will rapidly answer what best fits a business' requirements both at present and in the future. This RFP template, offered as a downloadable Excel spreadsheet, allows questions to be added and deleted as needed.
After compiling the RFP template, potential vendors may review it and share how they propose to meet specific requirements. After receiving all proposals proceed to the negotiation phase or continue narrowing down potential vendors with more detailed questions.
About Oro, Inc.:
OroCommerce is the first and only open-source B2B eCommerce platform built from the ground up for mid-market and large commerce businesses. The groundbreaking flexibility coupled with a robust set of B2B features available out of the box, ensures the OroCommerce B2B platform is specifically designed for manufacturers, distributors, wholesalers, and multi-channel brands.
This integrated technology solution provides a diverse range of B2B features and capabilities including:
Personalization
Localization
Built-in multi-channel CRM
Powerful workflows
A pricing engine

Oro, Inc. was launched in 2012 by former Magento co-founders including Yoav Kutner, Chief Executive Officer, who was recently named a 2021 Supply & Demand Chain Executive Pros to Know recipient.
The Oro team remotely delivers innovative solutions for dynamic companies embarking on a digital transformation. OroCommerce was recognized as a strong player in the eCommerce vendors' market by all major analyst firms including IDC, Gartner, and Frost & Sullivan. Contact here.
Media Contact
Company Name: Oro, Inc.
Contact Person: Anna Korolekh, Marketing Director
Email: Send Email
Phone: (323) 591-1514 or +3 805 0198 22 01
Address:8072 Melrose Ave.
City: Los Angeles
State: CA
Country: United States
Website: https://oroinc.com/b2b-ecommerce/