Popular Nigerian Make up Artist Launches her Brand, Deola Aina Cosmetics in Grand Style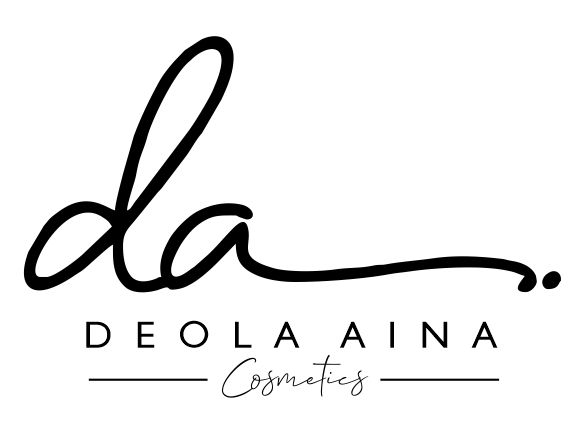 Years after building a career in makeup artistry and working her way to the top of the line in Nigeria, Deola Aina has today announced the launch of a new cosmetic brand called Deola Aina Cosmetics.

The official launch of Deola Aina Cosmetics occurred on the 20th of November, 2020, and was greeted with lots of fanfare. The event which featured a red carpet was rolled with popular celebrities in attendance to show support and appreciate Deola's efforts. Like all grand Nigerian events, SoundCity tv, Music Africa tv and Giovanna Media one of Africa's biggest entertainment platforms were present to provide media coverage.

Despite being one of many cosmetic brands in Africa and the rest of the world, Deola Aina Cosmetics stands out as an all-African brand with a customer base that goes beyond the continent. The cosmetic brand has earned many positive reviews from happy customers who are all in awe of the quality of the company's inventory which is also cruelty-free. From lipsticks, lipgloss and eyeshadows to brow pencils, Deola Aina Cosmetics is home to a wide range of essential makeup products.

When it comes to makeup artistry in Nigeria "Deola Aina" is the first name out of the lips of celebrities, fashion enthusiasts, and entertainers. She is now widely regarded as a celebrity makeup artist with a portfolio that features prominent figures including movie stars and entertainers.

Like most African women out in the world, Deola Aina is highly enterprising. Away from her makeup gig, Deola Aina also runs a YouTube channel about – makeup and cosmetics. Through her YouTube channel, Deola Aina teaches every woman and makeup enthusiast about unique ways to do their makeup.
When quizzed about what it felt like to launch a business right in the same makeup industry where she has worked most of her career, Deola Aina was excited to say, "Although I put in lots of work to make sure that I grow as a professional and a brand, I really have to thank my clients and loved ones for all the support. I am super happy to see my passion and work pay off. The makeup and cosmetic industry is like a home to me. A cosmetic line seemed like the next step forward with regards to growth. I was happy to jump on it as soon as I got the opportunity. Deola Aina Cosmetics provides all kinds of makeup items for all skin colors and types. I look forward to serving our new and existing clients."

Deola Aina Cosmetics also gives back to the African community with its Distributors Program. Interested individuals may sign up to become distributors for the company and earn up to 35% from sales.
Once more, the Deola Aina Cosmetics brand is up and running now and the team is eager to connect with new and existing customers. Deola Aina herself promises more exciting news in the future.


For more information visit the website https://deolaainacosmetics.com/.
Media Contact
Company Name: Deola Aina Cosmetics
Contact Person: Deola Aina
Email: Send Email
City: Lagos
Country: Nigeria
Website: http://www.deolaainacosmetics.com/