SafeGuard LLC Announces Bronze Sponsorship at GNEX 2021 Conference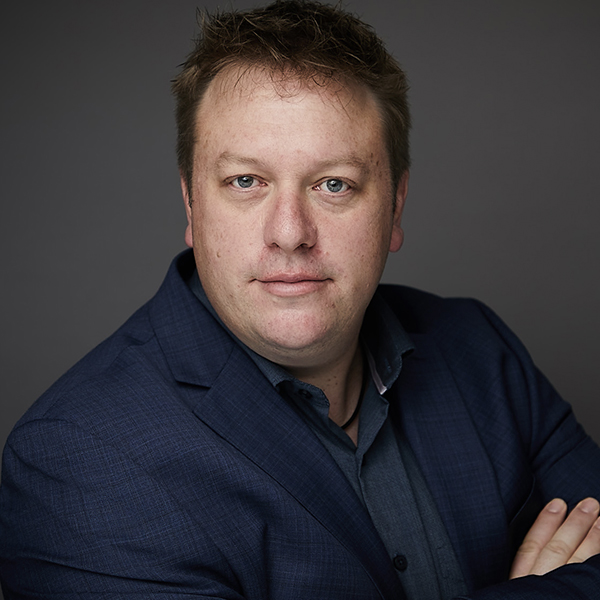 SafeGuard LLC, a loyalty-based cash back program has confirmed participation as a Bronze Sponsor for the upcoming GNEX 2021 Conference. The "in person" vacation ownership industry event will be held in Miami, FL at the Eden Roc / Nobu Hotel from February 22-24, 2021.
The SafeGuard Loyalty Program, also known as Vacation SafeGuard for the vacation ownership industry offers a unique loyalty-based cash back option that helps increase sales and retention for vacation clubs and travel clubs.
Launched in 2017, SafeGuard has clients in USA, Canada, Mexico, Caribbean, Europe, Middle East and Asia that benefit from an average 15% increase in sales and member retention, plus a decrease in cancellations with the implementation of the innovative Loyalty Program. As part of their Bronze Sponsorship, SafeGuard will be acknowledged as a Session Sponsor as well as verbal and visual recognition throughout the event.
"GNEX is by far our most successful conference for finding new clients and expanding our brand visibility. It is our pleasure to sponsor this important event once again and look forward to building new relationships in Miami Beach" Says, Duane Lee, CEO, SafeGuard LLC.
For more than a decade, the Global Networking Experience (GNEX Conference) produced by Perspective Group has attracted senior-level executives and influencers in the vacation ownership and wider hospitality and leisure industries.
Each conference has built upon a unique format that includes sessions and networking events that are created especially for GNEX Conferences; and so, event organizers were committed to reimagining the format so that they could bring the industry back together again.
Attendees will be comforted by the steps taken to keep them safe. Extended indoor and outdoor event space has been secured to promote social distancing where possible. There are superior hotel safety protocols throughout the property, plus GNEX is adding additional temperature checks and providing masks and personal hand sanitizers.
"SafeGuard has seen rapid growth since its debut at GNEX 2018 in Miami and we look forward to welcoming its team members back to the city again for GNEX 2021 to network with more potential clients." Says Paul Mattimoe, President & CEO, Perspective Group.
GNEX 2021 puts the acquisition of new business at the top of its priorities. Attendees are rewarded with unique session formats and interactive networking events that are created especially for the GNEX Conference, and unrivaled access to top level executives that span all areas of the hotel and resort industry including: Resort Developers, Hoteliers, Resort Management Companies, Financiers, Investors, Legal Firms, Technology Providers, Exchange Companies, Rental & Resale Companies, Construction & Renovation Companies, Trade Associations, Online Travel Agencies, Travel Clubs, Vacation Rental Platforms, Sales & Marketing Companies, Consultancy Firms and much more.
For more information on GNEX 2021 visit http://gnexconference.com
Sponsors include: arrivia, Equiant, INTUITION Brand Marketing, Light, SPI Software, Vacation SafeGuard, Jim Madrid, RCI, Asociación de Complejos Vacacionales y Turísticos, A.C. (ACOTUR), Cooperative Association of Resort Exchangers (C.A.R.E.), Canadian Vacation Ownership Association (CVOA).
For information on Sponsorship Opportunities visit http://gnexconference.com/sponsorship
About SafeGuard
SafeGuard is a one-of-a-kind service provider in the direct sale industry. Its clients can utilize one of a selection of unique Loyalty Programs to enhance their own products, giving customers the opportunity to earn up to 100% of their original purchase price back over time. With annual credit allocations and flexible usage options, each program improves sales, upgrades and customer retention, thereby increasing overall revenue.
For more information visit https://safeguardloyalty.com
About GNEX Conference
With a new destination every year, a heavy focus on networking, high-quality events, and innovative format, GNEX Conferences attract senior-level executives from more than 100+ companies across the globe. The conference brings together a unique mix of attendees from traditionally separated segments of the hospitality industry, enabling you to network with companies that specialize in Hotels, Vacation Ownership, Resort Real Estate, Vacation Rentals, OTAs, Travel Agencies & Travel Clubs, plus all the vendors that supply them, including Resort Management, Sales & Marketing, Legal & Financial, Construction & Renovation, Technology, HR & Training and more…
For more details on our next event in Miami at the Eden Roc / Nobu Hotel on Miami Beach visit http://gnexconference.com
Media Contact
Company Name: Perspective Magazine | Perspective North America LLC
Contact Person: Media Relations
Email: Send Email
Phone: 4078661711
Address:6965 Piazza Grande Avenue
City: Orlando
State: Florida
Country: United States
Website: www.perspectivemagazine.com