Rock Salt lands North America Acquisition of 'CURVEBALL – A True Story. Unfortunately.' from ARRI
'CURVEBALL' exposes the truth that sets in motion a chain of events that will forever change the global political landscape.
Los Angeles, CA – Oct 21, 2020 – ROCK SALT RELEASING acquires Berlinale Special Gala contender 'Curveball' in North America from ARRI, learned Variety exclusively.
Munich-based sales agency ARRI Media Intl.'s has signed a North American distribution deal with Rock Salt Releasing for CURVEBALL – A True Story. Unfortunately., which had its world premiere at the Berlin Film Festival in the Berlinale Special Gala section this year.
Co-written (with Oliver Keidel) and directed by Johannes Naber (The Albanian, Zeit der Kannibalen, North Face), CURVEBALL was previously released in German cinemas in Nov. 26, and will be released in North America by Rock Salt in the first quarter of next year.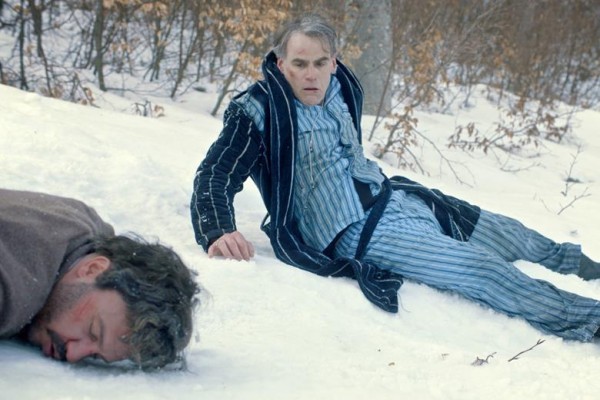 CURVEBALL – A True Story. Unfortunately. tells the grotesque, at times even surreal, true story of how the Iraq war, with the involvement of the German government and secret service, was started based on nothing but faulty intelligence. Bioweapons expert Dr. Arndt Wolf of the German Federal Intelligence Service (BND) is obsessed with the idea that, despite UN inspections, anthrax is still being produced in Iraq. Back home in Germany, his superior Schatz assigns him as case officer for the Iraqi asylum seeker Rafid Alwan because Alwan claims to have worked as an engineer for Saddam Hussein's secret bioweapons program.
But his claims, meanwhile, end up serving a number of decidedly different interests — the CIA, the German government; everyone is trying to use his incredible story for their own purposes. Thus, bit-by-bit, a construed story becomes reality, and a lie becomes the truth. CURVEBALL exposes the truth that sets in motion a chain of events that will forever change the global political landscape.
"Due to the subject of the film, we always considered North America as a key territory for distribution. Having the extremely dedicated Rock Salt Releasing team releasing 'CURVEBALL' in U.S. cinemas and platforms, makes the filmmakers and us at ARRI Media extremely happy and proud," stated ARRI Media International's Deputy Head of Sales & Acquisitions, Moritz Hemminger.
Featuring a multi-award winning cast, CURVEBALL stars Dar Salim (Game of Thrones, The Devil's Double, Darkland), Sebastian Blomberg (The Baader Meinhof Complex, What to Do in Case of Fire), Thorsten Merten (Grill Point, Tatort), Franziska Brandmeier (Six Minutes to Midnight, The Darker the Lake), Marcus Calvin (A Matter of Life, Persian Lessons), Simon Kerrison (Fateful Date, Whiteblade), Michael Wittenborn (Toni Erdmann, Merz gegen Merz) and Virginia Kull (Big Little Lies, Boardwalk Empire, Twin Peaks). For more information, please contact [email protected]
CURVEBALL – A True Story. Unfortunately. is a production by Bon Voyage Films (Amir Hamz, Christian Springer, and Fahri Yardim) in co-production with ARRI Media (Antonio Exacoustos, Joseph M'Barek), SWR (lead editor: Stefanie Groß), ARTE, NDR, and BR. The production was funded by: the Federal Government Commissioner for Culture and Media, DFFF German Film Fund, FFA Film Fund, Film Fund Hamburg Schleswig-Holstein, and MFG Media and Film Society Baden-Württemberg. CURVEBALL – A True Story. Unfortunately. was post-produced (VFX, picture post-production, titles) by ARRI Media.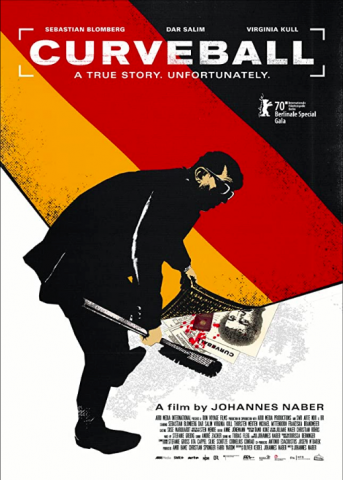 CURVEBALL (2020, 108 min.) Directed by: Johannes Naber. Writers: Johannes Naber, Oliver Keidel. Producers: Amir Hamz, Christian Springer, Fahri Yardim. Editor: Anne Jünemann. Cinematographer: Sten Mende. Germany, German, English, Arabic. ARRI, ARRI Media, Bon Voyage Films, Rock Salt Releasing.
Production Companies: ARRI Media, Bon Voyage Films.
About ARRI:
ARRI is a global company within the motion picture media industry, employing around 1,400 staff worldwide. Worldwide, The Academy of Motion Picture Arts and Sciences has recognized ARRI's engineers and their contributions to the industry with 19 Scientific and Technical Awards. For locations and more information, please visit www.arri.com.
About ARRI Media:
Germany's largest postproduction company that provides all creative and technical services in the field of film production. For more information about ARRI Media International please visit www.arrimedia.de/en
ABOUT ROCK SALT RELEASING: Daisy Hamilton curates artistic, award winning auteur films for worldwide theatrical release.
About TriCoast Worldwide:
TriCoast Worldwide is a premium international sales agent, representing the best of US and international films at all the major film markets. Sister company to TriCoast Entertainment and TriCoast Studios, the company is located at the Studio facility in Culver City, Los Angeles.
Founded by: Strathford Hamilton and Marcy Levitas Hamilton.
Visit: https://www.rocksaltreleasing.com/.
Media Contact
Company Name: TriCoast Entertainment
Contact Person: Jenna Wilen
Email: Send Email
Phone: 3104587707
Address:11124 Washington Blvd.
City: Culver City
State: California
Country: United States
Website: http://www.tricoastworldwide.com