Gavin Michael Booth's Last Call gets US theatrical release September 18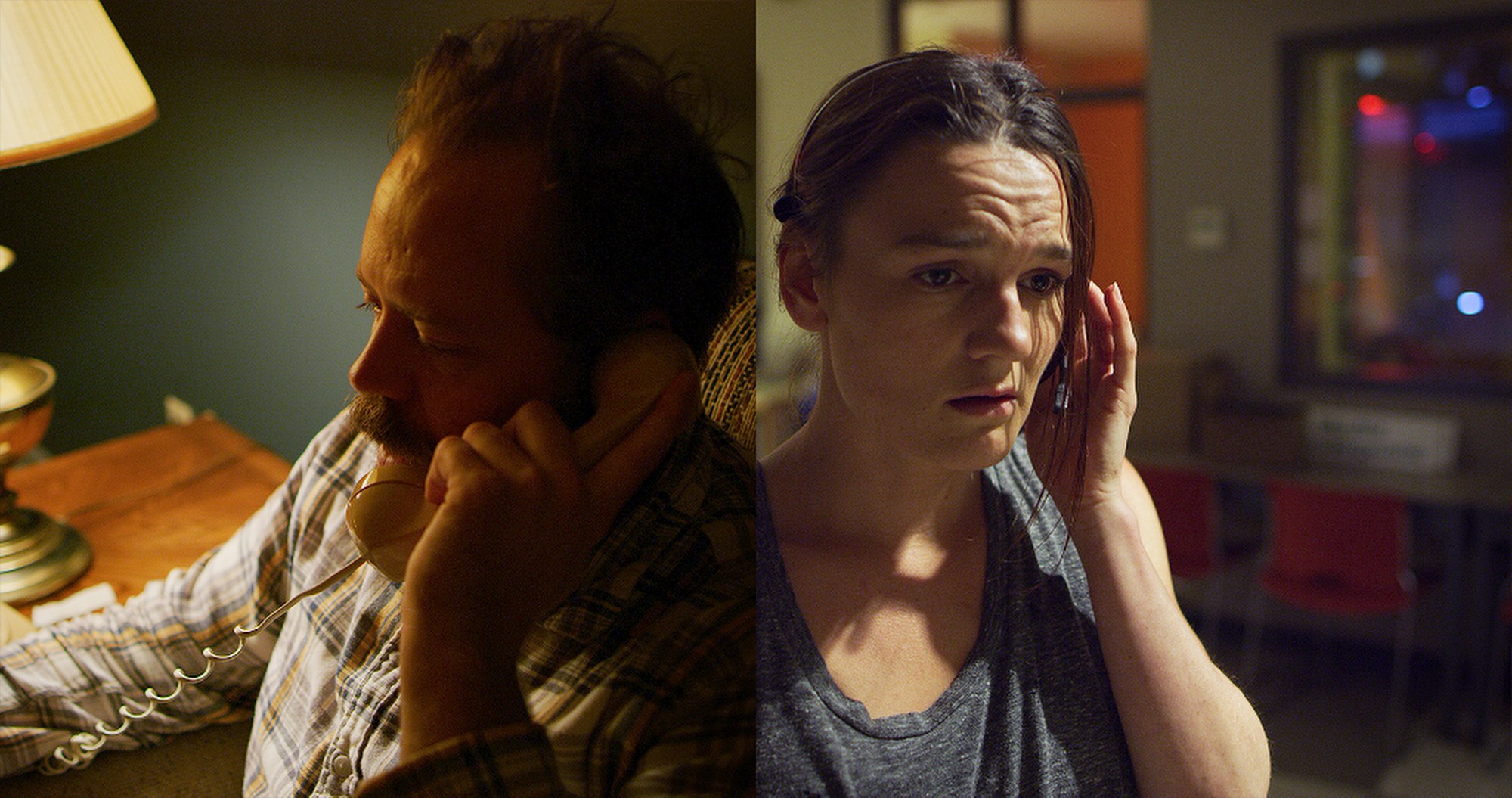 The latest film from award-winning filmmaker Gavin Michael Booth
In 2018, over 10 million American adults considered taking their own life, more than 3 million made a plan to do so, and 1.4 million attempted suicide.
To coincide with National Suicide Awareness Month, Mutiny Pictures and Alamo Drafthouse are releasing the acclaimed new film LAST CALL in virtual theaters across the United States.
LAST CALL stars Daved Wilkins (The Mindy Project) and Sarah Booth (The Moodys) in a film that follows a suicidal alcoholic on the anniversary of his son's death. When he attempts to call a crisis hotline, a misdial connects him with a single mother working as the night janitor at a local community college. The split screen feature showcases both characters in real-time as they navigate a life-changing conversation.
The film, the latest for award-winning filmmaker Gavin Michael Booth, is presented in a split-screen format over real time across two long takes shot simultaneously.
"We'd wanted to make a film together, and [Daved] came to me with the idea for a suicidal man calling a helpline", Booth said in a recent interview. "Having worked together on the music video for SYML's "Body", he knew my history of long take scenes and single-take music videos and films. Originally the idea was a man calling a helpline, but as we researched the proper way helplines are run, we realized that their crisis protocols were different than we'd imagined."
LAST CALL releases Friday, September 18 in virtual theaters via Alamo Drafthouse.

Video Link: https://www.youtube.com/embed/AgHho8HLgso
Media Contact
Company Name: OCTOBER COAST PR
Contact Person: Samantha Kristy
Email: Send Email
Phone: 0011 +61 3 99996034 ext. 314
City: SUNNYVALE
State: CA
Country: United States
Website: http://www.lastcallonetake.com/