Sonatafy Technology Announces Tech Industry Veteran Steve Taplin as President and Chief Executive Officer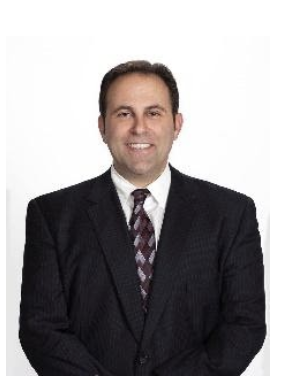 This is an exciting time for Sonatafy Technology and I am thrilled to be taking on the CEO role. The COVID-19 pandemic has left many companies rethinking their IT strategy and needing to accomplish more with fewer resources. Sonotafy's talented and proven nearshore and offshore resources are what many organizations need to successfully complete existing projects and manage new initiatives.
– Steve Taplin, CEO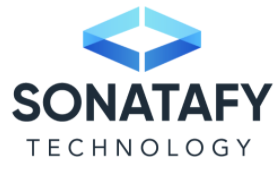 SAN DIEGO, CA – September 11, 2020 – Sonatafy Technology (formerly Sonata Services) a premier IT services firm that provides its clients with expertise in Cloud Solutions, Web and Mobile Applications, E-Commerce, Big Data, DevOps Practices, QA, IoT, and Machine Learning today announced the appointment of Steve Taplin as President and Chief Executive Officer (CEO).
Taplin brings over 20 years of technology leadership experience including senior executive roles at DXC Technology and IBM Global Services. In this new role as Sonatafy Technology CEO, Taplin will focus on executing on the company's growth strategy.
"With Taplin now leading our company with his impressive executive, corporate and entrepreneurial accomplishments, we are excited to take our business to new levels," said David Turner, board advisor at Sonatafy Technology.
"Steve brings an impressive level of strategic leadership, team development experience, and vast expertise in IT Services, Software and SaaS solutions, as well as cloud technologies that will help take us to the next level," said Erik Birkfeld, Chief Technology Officer of the company.
"This is an exciting time for Sonatafy Technology and I am thrilled to be taking on the CEO role. The COVID-19 pandemic has left many companies rethinking their IT strategy and needing to accomplish more with fewer resources. Sonotafy's talented and proven nearshore and offshore resources are what many organizations need to successfully complete existing projects and manage new initiatives. I am excited to lead the Sonatafy team to further heights of success as we continue to innovate with our proven platform that is crucial to any enterprise that is developing software and utilizing cloud technologies," said Steve Taplin.
Taplin earned a Bachelor of Science Degree in Management Information Systems from Northern Illinois University's School of Business and a MBA degree from DePaul University. Taplin is a published author in entrepreneurship, contributing to the book "Entrepreneurship: The Way Ahead."
About Sonatafy Technology
With current and past signature clients such as IBM, FOX, Cisco, TaylorMade, Caterpillar, Alcatel and more, Sonatafy Technology helps IT teams perform at their best. The Sonatafy team will help you maximize your entire software development lifecycle investment with our experienced US based, nearshore and offshore teams.
More information available at www.Sonatafy.com
Media Contact
Company Name: Sonatafy Technology
Contact Person: Erik Birkfeld
Email: Send Email
Phone: 1-(619) 736-7218?
Country: United States
Website: https://sonatafy.com/