Ten Essex Announces Transportation Perks with Lease Agreement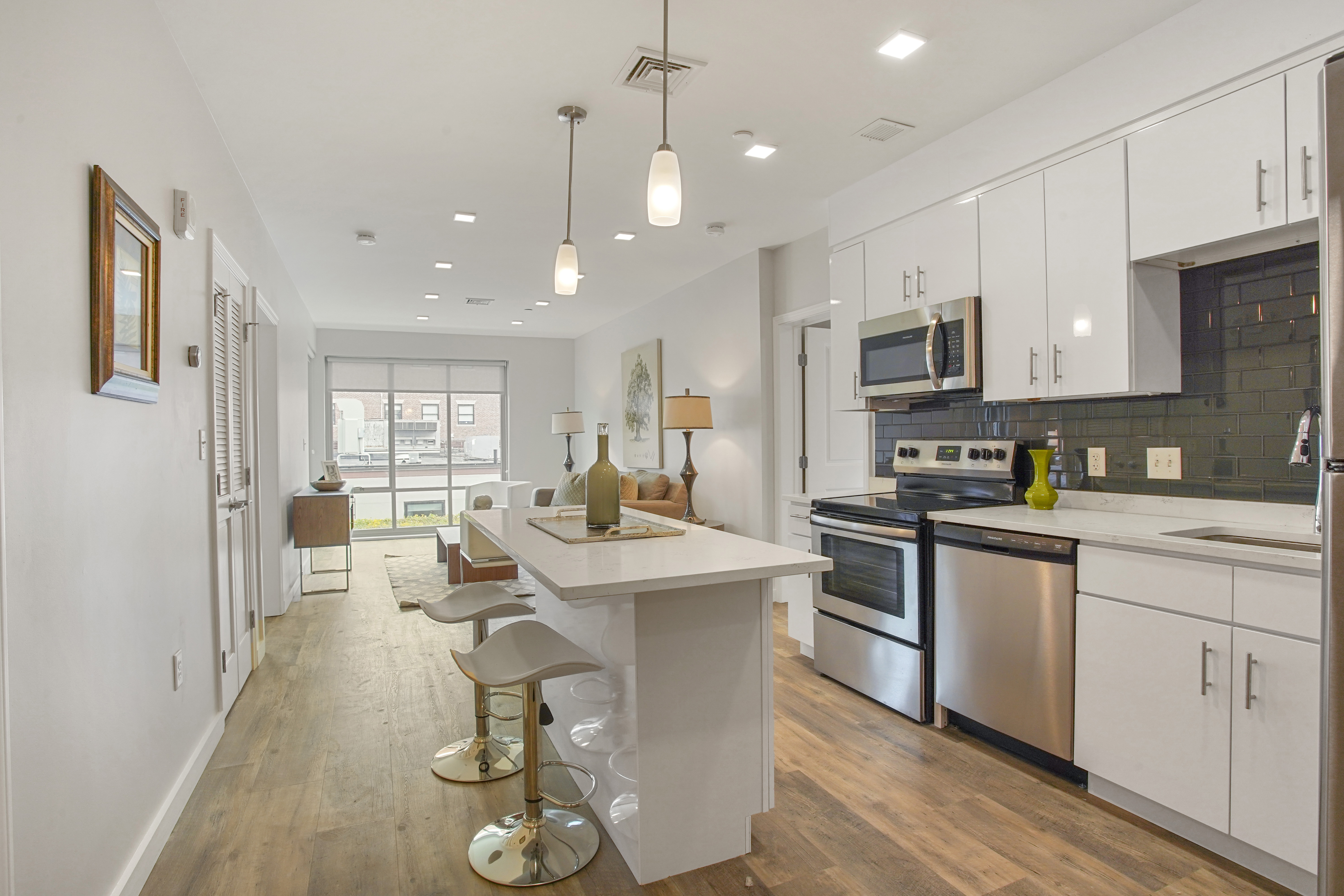 Cambridge, MA – November 7, 2019 – Ten Essex, the new luxury apartment building developed by 3MJ Realty and located in the heart of Central Square, announced today it will be offering a number of transportation amenities free of charge to all tenants. The varied and eco-friendly options are a significant plus for residents and come in addition to the building's underground parking lot.
The lease amenities included with every rental agreement include a one year ZipCar Membership, three month MBTA Charlie Card Pass, one year Bluebikes Membership and a fifty dollar gift card to a local bike shop. These offerings are just a small piece of the many unique urban amenities that Ten Essex offers its residents.

"We want our residents to enjoy the many options of transportation that are available in our fantastic city square," said Morris Naggar, Principal at 3MJ Realty. "No matter how they like to get around, we are happy to supply a variety of options that help reduce traffic and improve the environment."
Bluebikes bicycles are designed specifically for easy riding in an urban environment, built to be comfortable for any type of rider, regardless of height or riding ability. With adjustable seats, a sturdy frame, a basket, lights and reflectors, users simply unlock, ride and return, without the worry of maintenance or theft. Additionally, the MBTA pass allows for unlimited rides on buses and trains which covers over 400 miles of greater Boston. The Zipcar membership gives drivers the freedom to utilize a car without the responsibility of owning or leasing, and reserved spots in many locations allow for easy parking.

ABOUT TEN ESSEX
Ten Essex is a newly constructed 46-unit rental building offering studio, one, two, and three bedroom apartments. Designed for modern living, each unit is outfitted with contemporary amenities including Energy Star HVAC and appliances, Quartz countertops, Thermafoil kitchen cabinets, Nest Thermostat, and in-unit washer/dryer. With LEED Gold Certification, the building offers a common roof deck and courtyard, private outdoor balcony space for 18 units, and an underground garage offering free bike parking with auto parking available.
Tenants have convenient access to Blue Bike Hubway Station, Yoga Works, Cafe Nero, VIM Spa, and a bike repair shop on the premises. Ten Essex is ideally located for residents seeking proximity to the cultural restaurants, nightlife, shopping, and educational institutions in the area. Sited directly along the MBTA Red Line Central Square Station, Ten Essex is just minutes to Harvard University, MIT, Harvard Square, Kendall Square, and Downtown Boston.
For more information on Ten Essex please call Tracey McHugh at (877) 377-3910 or visit http://www.tenessex.com/ and follow us onFacebook and Instagram.

Media Contact
Company Name: Gaslight Marketing
Contact Person: Julia Corsetti
Email: Send Email
Phone: 617.480.9283
Country: United States
Website: www.gaslightcomm.com