Aditya Agashe will be speaking at the annual Grace Hopper Conference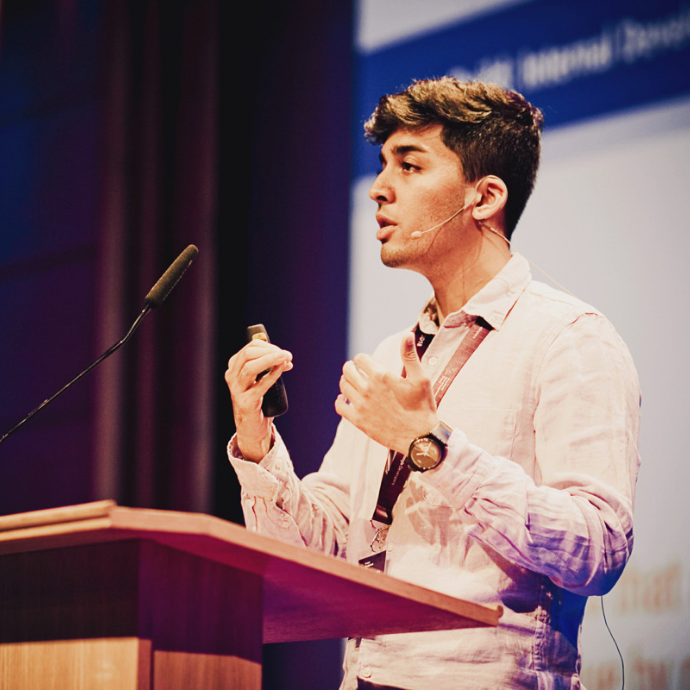 SEATTLE – Microsoft Product Manager and two-time bestselling author Aditya Agashe will be speaking at the annual Grace Hopper Conference in Orlando, Florida on October 3rd, 2019. The Grace Hopper Conference is the world's largest technology conference focused on empowering and celebrating women technologists with over 20,000 attendees. Noteworthy previous speakers include Sheryl Sandberg, Melinda Gates, Marc Benioff, and Priscilla Chan.
This past year, Adi Agashe has keynoted top technology conferences, including the largest artificial intelligence, blockchain, and product management conferences in Europe. This October at Grace Hopper, Adi will be speaking about business strategies for assessing and entering new markets alongside Neel Mehta and Parth Detroja. The three have previously written two #1 bestselling books: Swipe to Unlock and Bubble or Revolution. Both books have sold tens of thousands of copies and been featured on NBC, The Wall Street Journal, Business Insider and more!
Adi is very familiar with the build, borrow, buy strategies that are required to enter a new market given his experience at Microsoft and leading early stage startups. On Windows, he created a roadmap for and developed a proof of concept of OneDrive Files On-Demand, a feature that now has tens of millions of users. As Head of Product at Speare, a SaaS news analytics company, Adi helped negotiate multiple licensing deals with large news publishers like the Wall Street Journal, the Boston Globe, and Desert Media Group. When he founded Belle Applications, a company that provided technology and business strategy consulting services, he negotiated for a sizeable equity stake in many of his clients. Later, he was given an acquisition offer from a business conglomerate but declined it to keep growing the business.
Coming from an immigrant family, Adi is passionate about making tech accessible to people from all backgrounds and all walks of life. As the founder of Belle Applications, he consciously recruited a diverse team – across ethnicities, orientation, and majors – with an equal representation of women and men. More recently, he co-founded Tech Transparency, a non-profit organization that provides free career resources for those entering the tech industry from non-traditional backgrounds. Adi is excited to offer Tech Transparency's resources for free to the Grace Hopper community to help make the tech industry more accessible.
Media Contact
Company Name: Paravane Ventures
Contact Person: Kelly Matthews
Email: Send Email
Phone: 607-288-2191
Country: United States
Website: http://paravaneventures.com