Lentil Market Report, Global Industry Overview, Growth, Trends, Opportunities and Forecast 2019-2024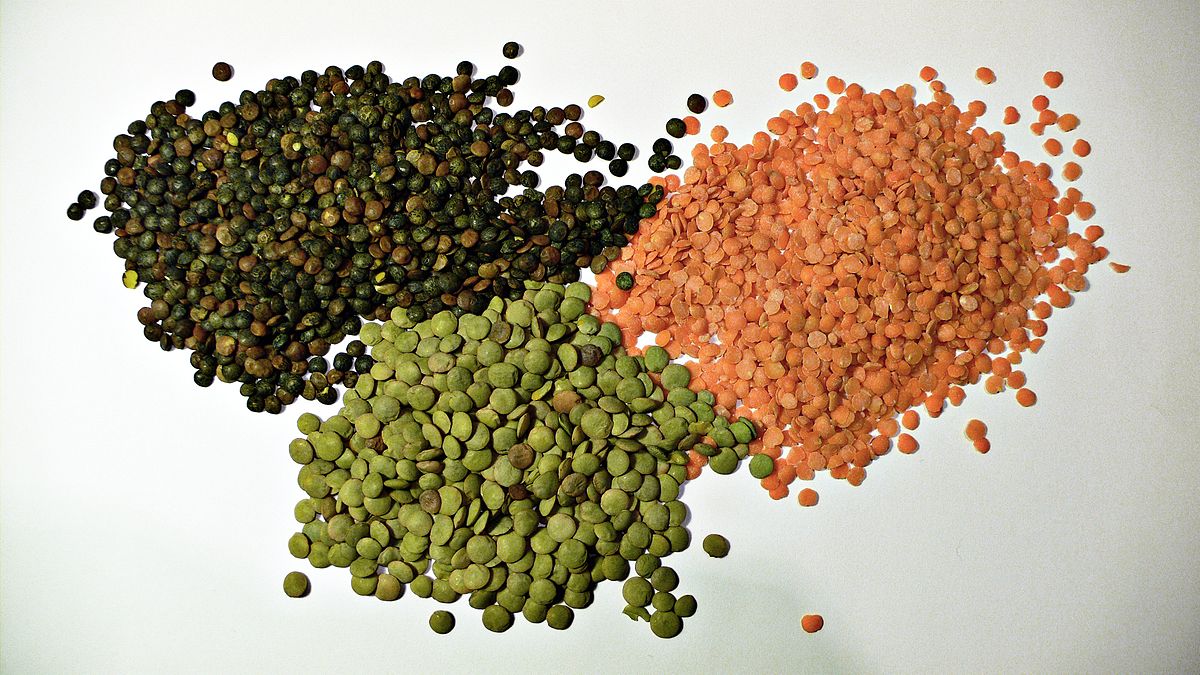 Global Lentil Market to Reach 8.4 Million Tons by 2024, Catalyzed by Rising Demand for High Protein Foods – IMARC Group
The global lentil market is being driven by the introduction of fortified products by the manufacturers, along with the various health benefits offered by its consumption.
According to the latest report by IMARC Group, titled "Lentil Market: Global Industry Trends, Share, Size, Growth, Opportunity and Forecast 2019-2024", the market size reached 6.3 Million Tons in 2018. Lentils, also known as Lens culinaris, are edible legume crops which are widely cultivated for food and feed production. They have a high content of iron, potassium, manganese and folate, and are low in fats and calories. The high protein content and low cost of lentils make them an indispensable food item in developing countries, particularly among vegetarians. They are also combined with cereals to prepare animal feed that provides a balance of essential amino acids and micronutrients such as iron, zinc and selenium. Moreover, a wide variety of lentils is available in the market, such as red lentils that have sweeter note and green or black lentils that impart a bit of a peppery flavor to the dish.
Report Overview: https://www.imarcgroup.com/prefeasibility-report-lentil-processing-plant
Global Lentil Market Trends:
Lentils are widely used in the Indian cuisine to prepare soups and stews, salads and side dishes. They represent the primary ingredient in dal; fermented crepes called dosa; and the spicy and crunchy papadumcrackers. In western countries, lentils are associated with vegetarian cooking as a non-meat protein source. Apart from this, they are considered to be a balanced carb-protein food item and are widely used to replenish energy after a workout. The consumption of lentils also helps to repair muscle damage and improve stamina while training. As a result, the demand for lentils has increased among athletes and health-conscious consumers. Further, the market players are introducing gluten-free, organic lentil flour with a low-glycemic index. Moreover, Nutrition International, a not-for-profit agency based in Canada, has partnered with the University of Saskatchewan, as a part of its Nutrition Leverage and Influence for Transformation (NLIFT) initiative, to produce iron-fortified lentils to help in improving the health and nutritional status of adolescent girls in Mymensingh District, Bangladesh. Looking forward, the market volume is projected to reach 8.4 Million Tons by 2024, growing at a CAGR of 4.8% during 2019-2024.
Request For Free Sample Pdf Copy @ https://www.imarcgroup.com/prefeasibility-report-lentil-processing-plant/requestsample
Market Summary:
Based on the end use, the market has been segregated into home use, snack food industry, flour industry and others. Home use currently represents the largest end use segment, accounting for the majority of the global share.
On the geographical front, Canada enjoys the leading position in the global market. It is followed by India, Australia, Turkey, Nepal and others.
The competitive landscape of the global lentil industry has also been examined with the detailed profiles of the major players operating in the market.

Browse related reports
Global Chickpeas Market Research Report and Forecast: https://www.imarcgroup.com/prefeasibility-report-chickpea-processing-plant
Global Fava Beans Market Research Report and Forecast: https://www.imarcgroup.com/fava-beans-market
About Us
IMARC Group is a leading market research company that offers management strategy and market research worldwide. We partner with clients in all sectors and regions to identify their highest-value opportunities, address their most critical challenges, and transform their businesses.
IMARC's information products include major market, scientific, economic and technological developments for business leaders in pharmaceutical, industrial, and high technology organizations. Market forecasts and industry analysis for biotechnology, advanced materials, pharmaceuticals, food and beverage, travel and tourism, nanotechnology and novel processing methods are at the top of the company's expertise.
Media Contact
Company Name: IMARC Group
Contact Person: Richard Lewis
Email: Send Email
Phone: 6317911145
Address:309 2nd St
City: Brooklyn
State: New York
Country: United States
Website: www.imarcgroup.com