Utien Dominates Packaging Industry With Innovative Automated Packaging Solutions
With over 25 years of industry experience under its belt, as well as 40 patents to its name, the leading Asian manufacturer develops efficient custom packaging solutions to help clients improve productivity and drive down labor costs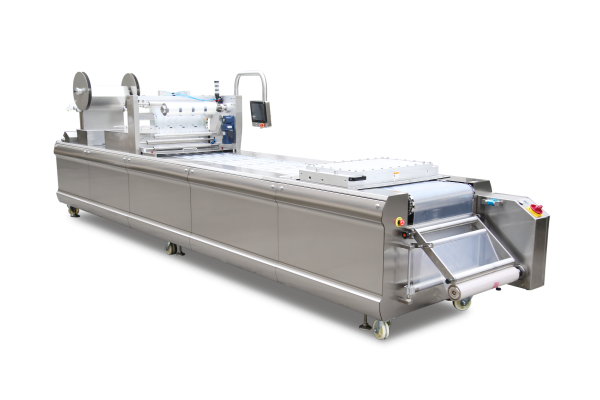 Utien Pack Co., LTD is dominating the packaging industry with its innovative automated packaging solutions. Founded way back in 1994, the Chinese company has over 25 years of industry experience under its belt and is today regarded as the foremost manufacturer of efficient custom packaging solutions.
Ever since the invention of automated packaging systems, manufacturers have been able to optimize their manufacturing processes, improve production speed, and eliminate downtime. Automated packaging systems also benefit consumers as it allows companies to drive down production costs and eradicate the risk of human error – invariably reducing sale prices as well as the occurrence of packaging mistakes and defects.
With 40 patents to its name, Utien is setting the pace for others to follow in the packaging industry through its highly efficient custom packaging solutions. Starting as a simple producer of chamber and external vacuum packing machines, the Asian manufacturer is now one of the leading research and design experts in the field of automated packing.
Manufacturers with unique needs can rely on Utien's professional package consultation services to have machine functions and dimensions tailored to their specific requirements. And can also get the company's trained engineers to visit their manufacturing plants for machine installation, basic training, repairs, and more.
From thermoforming packaging machines, tray sealers, and vacuum machines to compress packaging machines, ultrasonic tube sealers, and banner welders, Utien's solutions cater to the needs of a broad spectrum of industries including the pharmaceutical, electronic, and consumer (food, cosmetics, chemical) industries.
Driven by a deep desire to maintain its No 1 status, the company's highly skilled R&D team continually explores new ways to bring the most creative and top-quality packaging solutions to customers all over the world. To learn more about the company's services please reach out to Utien via the contact info below.
Media Contact
Company Name: Utien Pack Co., LTD
Contact Person: Miss Pang
Email: Send Email
Country: China
Website: https://www.utien.com