The Journey of Patrick Riccards – Dad in a Cheer Bow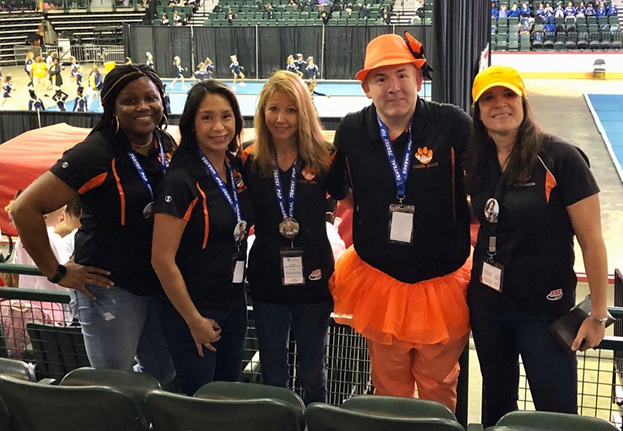 Many parents dream of seeing their children fulfils their dreams, but few get to be a part of it. Patrick Riccards was lucky enough to not only be part of the journey of his young daughter's dream of excelling at cheerleading but was also lucky enough to discover so many things about himself.
It all started six years ago when his daughter, Anna, decided to become a cheerleader and wanted him to be a coach of a team of tween girls between the ages 10 – 13. You can imagine his confusion! A guy with no clue about cheerleading becoming a coach for the team? Naturally, he was flabbergasted.
However, in those four years of coaching, experiencing heartbreak and euphoria with his team of young girls, they surely have come a long way together. What's more, despite all the challenges, their team earned a top 10 finish at Pop Warner Nationals and a second-place finish at YCADA Globals.
Today he feels a sense of achievement that cheer coaching gave him a sense of purpose that he never really had before. It gave joy to his life that a person may never imagine having. He really accomplished something special in life that many people do not get a chance to experience – ever.
The decision to go out of his comfort zone and do something different, and become the coach of these young aspiring cheerleaders led him to experience so much joy and happiness. He in turn got 19 daughters instead of one! The warmth and love that they share are incomparable and the bonds that they have developed, they will cherish forever.
Like all fathers, he is extremely proud of all "his girls" and their achievements. He was fortunate enough to witness their growth from little girls to teens, assisting them as they came across massive challenges and guiding them into stronger, resilient cheerleaders and superior, kinder human beings.
All of these experiences, lessons, and memories motivated Patrick to write this book: Dad In A Cheer Bow. He feels that all of the dads can relate to the love that he has for his daughter and the determination he felt to support her in her dreams. Moreover, he went on to break the gender norms by being a dad amidst all the moms.
Of course, that's not an easy thing to do, fellas, but he did it.
In the book, he's shared various incidents from the journey of these four years. Moments that were both overwhelming and fun at the same time for him but in the end, he concludes that it was definitely well worth it.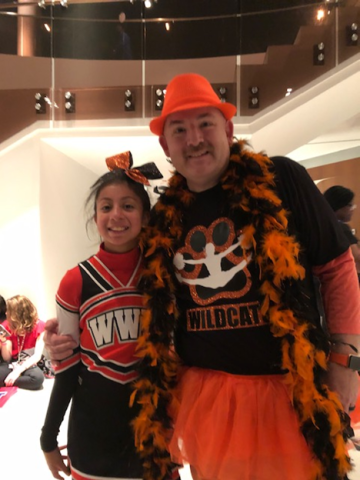 Patrick has written this book with the intention of sharing with parents and children the special bond that they share. Oftentimes, fathers are terrible at expressing their emotions and feelings even though they love their girls dearly.
This book is a tribute to that silent ocean of love in a father's heart. It is an uplifting and heartfelt true story of a father and daughter duo that will leave a smile on your face with every page you read.
Media Contact
Company Name: Patrick Riccards
Contact Person: Media Relations
Email: Send Email
Country: United States
Website: https://amzn.to/3K1maNr