PAD IDC at the Gili Islands is Growing in Popularity Under the Direction of Director Holly Macleod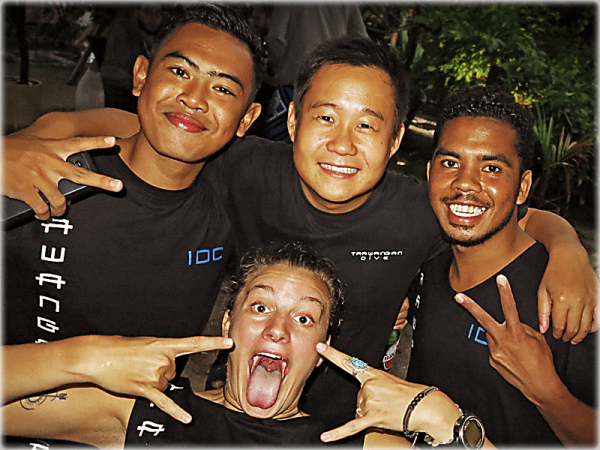 PAD IDC Indonesia gains popularity with its 3000-plus Instructor level certifications in the Gili Islands alone. It has received the Platinum Frequent Trainer Award and Elite 300 Instructor Award for the past eight years. Director Holly Macleod with her team will host the Scuba Diving Instructor Development Course in Gili Trawangan, at an award-winning PADI 5 Star, IDC Dive Resort called the Blue Marlin.
"Holly Macleod has the experience to assist professional divers in developing skills, knowledge, and confidence to be highly successful. She is the perfect person to consult when making the transition into a new career knowing what is expected from new instructors and of course what new scuba diving instructors should expect from the diving industry", says a spokesperson for PAD IDC.
The PADI Instructor Development Course is divided into two components; the Assistant Instructor (AI) course and the Open Water Scuba Instructor program (OWSI). Although the institute allows students to take these courses separately, they are typically combined in the Instructor Development Course. Both modules are endorsed broadly by IDC eLearning components. The course allows candidates to complete the theoretic part prior to the course so that the rest of the training schedule can focus on practical workshops.
"Taking the Instructor Development Course with PADI IDC Gili Trawangan is easily the best decision I've made in my professional diving career. Before the IDC, I was more than nervous about not being able to keep up because of the language barrier – but turns out the class consisted of people from different parts of the world with English as their second language! Amazing how Holly & team made this easy for all of us", says a student Merlyn A.
"From start to finish, Holly and the team made the whole experience easy and enjoyable from getting to the location, accommodation recommendations, course materials, pre-study guidance, the course itself, the instructor's exam (IE), and also team teaching with the experienced instructors after passing the exam. Holly was very patient and helpful with all aspects of the course, preparing you well for the IE", says Joel Holland-Andrew, a trainee at IDC Holly.
The PADI IDC Gili Islands training school runs both recreational and technical dive training and has a wide range of quality diving equipment for its candidates. The school is run by a team of international PADI Instructors, supported by a well-trained staff and crew. The school's all professional-level training will take place at this location that has been working for the past three decades years providing memorable diving experiences. These training sites are warm, calm, and typically have excellent visibility.
For more information, please visit: https://www.bluemarlindive.com
Media Contact
Company Name: IDC Holly
Contact Person: Holly Macleod
Email: Send Email
Country: Indonesia
Website: http://www.giliidc.com