This Barber Can Do Two Haircuts At The Same Time, Ambidextrously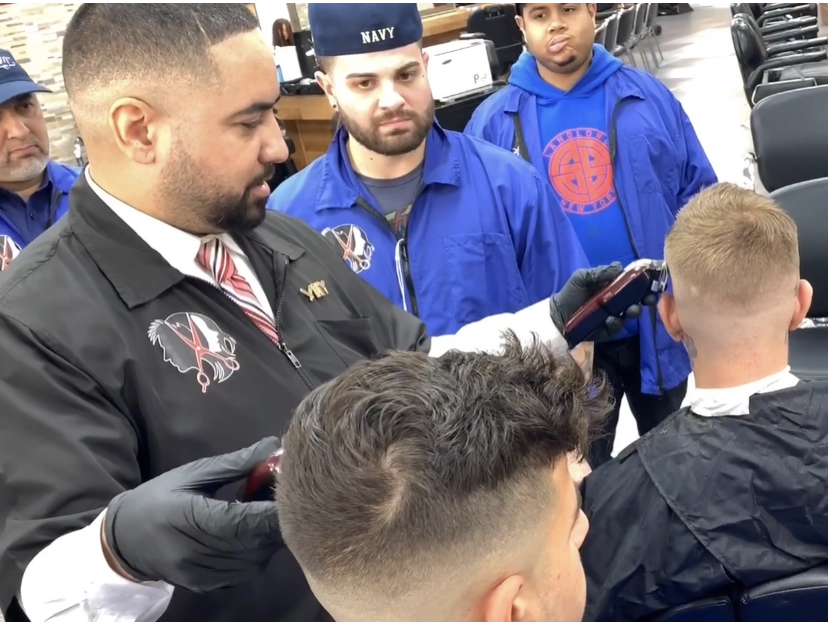 Truth the Barber Artist, the popular barber from Queens, can cut two skin fades simultaneously and ambidextrously. This multi-talented barber has also become known for his exceptional way of entertaining his followers on social media. As an Instagram comedian, Truth the Barber Artist creates outrageous content that has amassed him over 140,000 followers on instagram.
While living in Queens, NY, Truth The Barber Artist who's real name is Truth Quinones is a Barber Instructor and Barber State Examiner as well as a skilled Barber/Tattoo artist. In high school, Truth came out on top in most art competitions. Truth's extraordinary artistic talent has also won him multiple awards in freestyle design Barber Battles.
"Truth was elected dorm president by his fellow dorm mates in the job corps. He won the election again for a second term before he completed his educational programs. In 2009 Truth competed in his first IHS (International Hair Show) Barber Battle, in which he also placed in the top three. His skills truly flourished when he acquired his first position as a Barber instructor at The American Barber Institute in NY", says a spokesperson for Truth.
After becoming a New York State board examiner, he helped revise the New York State practical master barber's exam. In addition to receiving numerous Barber Battle awards, Truth received the honor of headteacher at the American Barber Institute in 2011.
"I learned to ride motorcycles and also tattooed as a hobby in my spare time under encouragement from friends who admired my artistic talents. From there, I got the nickname, "The Barber Artist". I wanted to expand my capabilities and use my art, haircutting abilities, and sense of humor to reinvent myself into more of a public figure. Today, I am known as the first and only Comedian Barber Instructor in the world", says Truth when asked how to enter the industry.
Since his rise to fame, Truth has been featured in comedy skits with popular Instagram sketches of comedy sensations such as Joselito the Puppet, Chink Capone, Daniel Jean the Driver, and Larry Smoove. His inexorable passion for performing and entertaining his followers opened an opportunity of being a part of "It's Queens Magazine" as one of the top 5 Barbers in Queens. Truth's content is also sponsored by the popular booking app, "Booksy". Celebrities such as Jay Hieron (UFC), Lil' Fame (M.O.P), Crissa Ace (Harlem Globetrotters), and Josh Palacios (Toronto Blue Jays) have been treated to Truth's barber skills.
Truth Quinones ("Truth the Barber Artist") was born in New York, Polyclinic Hospital on 15th July 1975. He began cutting hair at eleven years of age in 1987. In 2019, Truth appeared in the "My worst nightmare" series. He continues to carry out a successful teaching career at the Barber School and creates funny sketch comedy content.
For more information, please visit: https://www.instagram.com/truththebarberartist
Media Contact
Company Name: Truth The Barber Artist
Contact Person: Truth
Email: Send Email
Country: United States
Website: https://www.instagram.com/truththebarberartist