Pump Customization to Meet Infrastructure Growth According to Scott Heide of Engineering Intent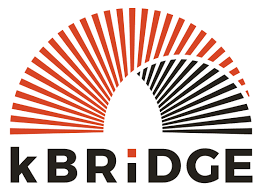 Engineering Intent, the world's leading provider of enterprise engineering automation tools, was recently featured in Empowering Pumps magazine. Manufacturing journalist, TR Cutler spoke with Scott Heide, CEO of the company about custom pumps becoming the norm to accommodate infrastructure growth over the next 24 month. Read the full article here.
Heide suggested, "Automation of this type must also include overall system configuration, helping to ensure that a given customized pump will truly be a solution to the engineering needs."
Heide pointed out that the configuration cycle of customized pumps involves a deep dive into fluid dynamics and structural analysis. Plus, there are many decisions to be made around materials, selection of key subcomponents, and consideration of manufacturing process alternatives. Functional design of a configured pump version (including pump elements, metering and control elements, shaft bearings and seals, and more) must support the overall design. Experience and technical knowledge are required to efficiently navigate this complex process.
Heide explained that only with system level configuration can pumps be enabled with system functionality, that is, with optimal combinations of components that answer a given engineering objective. He said, "Only when engineers understand how the elements are connected can successful system design occur."
Empowering Pumps & Equipment is the information and connection hub for the pump and related equipment industries.
About Engineering Intent and its ETO Automation Solution, kBridge:
Engineering Intent is the world's leading provider of enterprise engineering automation tools that help engineer-to-order (ETO) manufacturers with complex product configuration solutions. The company's motto is "Automate the To Order in Engineer To Order." Founded by Scott Heide, the company's flagship solution is Knowledge Bridge (kBridge) cloud-based software as a service. kBridge uniquely captures engineering, configuration, geometry, user interface, and business rules. It is designed to enable visual configuration, handle EPQ (engineer-price-quote) needs, and deliver engineering automation. Organizations using kBridge consistently experience increased win rates, increased product and sales scalability, faster time to quote, improved quality, and lower costs compared to companies which rely on manual methods. Heide shared, "The technology is proving to be increasingly attractive to a broad range of ETO manufacturers from massive multinationals to small and mid-size enterprises." Connect on LinkedIn.
Media Contact
Company Name: Engineering Intent Corporation
Contact Person: Dave Gayman
Email: Send Email
Phone: (508) 820-1179
Address:8 Cherry St.
City: Framingham
State: MA
Country: United States
Website: www.EngineeringIntent.com