How Danny Toimil Gained Popularity With His Unforgettable Customized Sneaker Designs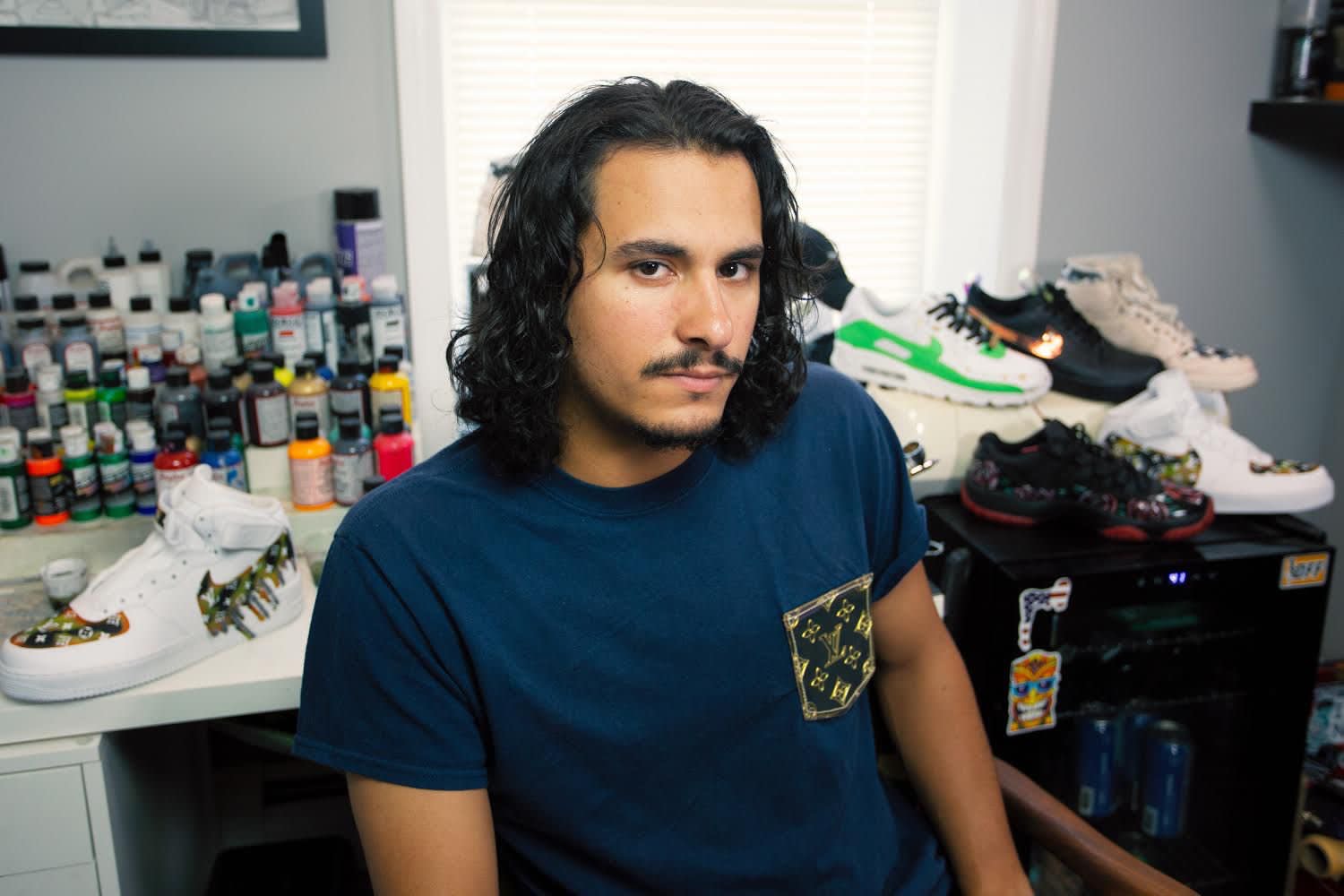 Danny Toimil is truly a stand out brand. Bored with seeing everyone wearing the same "hype" sneakers, he creates eye-catching art that gives people a sense of individuality. With the popularity of his sneaker designs, he has also extended his brand to include custom clothing and leather goods. He now does all of his work out of a studio in Astoria, Queens and fulfills orders all over the US. Danny's creative designs have led him to create custom works that are truly unforgettable.
As an artist, Danny's goal is to set himself apart from everyone else. What started as a hobby gained the attention of people everywhere he went. As a college student, he wore his customized sneakers and people constantly stopped him to ask where he got them, or when they would be released. Since his school was a small community, word spread quickly of his customized designs and everyone wanted in. So, Danny spent time perfecting his craft and building his brand. He explored Instagram for sneaker customization ideas and tips. In the beginning, his art mostly consisted of hand painting. Eventually, he added airbrushing techniques which not only made painting easier, but increased productivity.
When Danny first started out 8 years ago, he learned what it meant to gain people's trust. During his early years, when he relied on word-of-mouth business, most of his interactions were face to face. But as he started earning online sales, he faced a new challenge. Danny had to convince people who had never met him to give him over $100 for shoes. (Possibly more depending on the customizations they chose.) But he believed in himself and kept a positive outlook. He keeps a close relationship with his clients, updating them on lead times and progress. Danny wants to make sure they receive exactly what they are paying for and help them feel like they also had a hand in the design. "I think that positivity is the only way to success. If you have a negative aspect about everything, you will get negative conclusions in return. You get what you put in," he says.
Danny knows firsthand that starting your own brand is hard, but it's worth the effort you put in. If it were easy, everyone would do it. But you have to see the potential for your idea and be willing to adjust your plan when necessary. Above all, if you want to succeed, don't give up. Freedom is found in pursuing any idea, anytime, from anywhere. Instead of worrying about how much it costs, you are able to focus on the value it brings others over time. Fear exists internally. Whether or not you realize it, you create fear, so when you address it head on, you can also get past it. Problems will come, but there is always a solution. You just have to find it and never see a problem as an obstacle standing in your way. This makes you stronger and more confident in yourself. Then, you can enjoy infinite success as long as you keep learning and making forward progress in whatever is important to you.
What's next for Danny? He's planning to make and design sneakers from scratch as the next step in expansion. He is also working with ongoing projects from his custom sneakers re-upholstering pillowcases in designer fabrics.
You can follow Danny on Instagram @unforgettable._.customs.
Media Contact
Company Name: Bluesky Media
Contact Person: Media Relations
Email: Send Email
Phone: +1 543 765 8888
Country: United States
Website: https://socialconsult.co.in/