Sunkey Packaging High-Tech Co., Ltd. is developing rapidly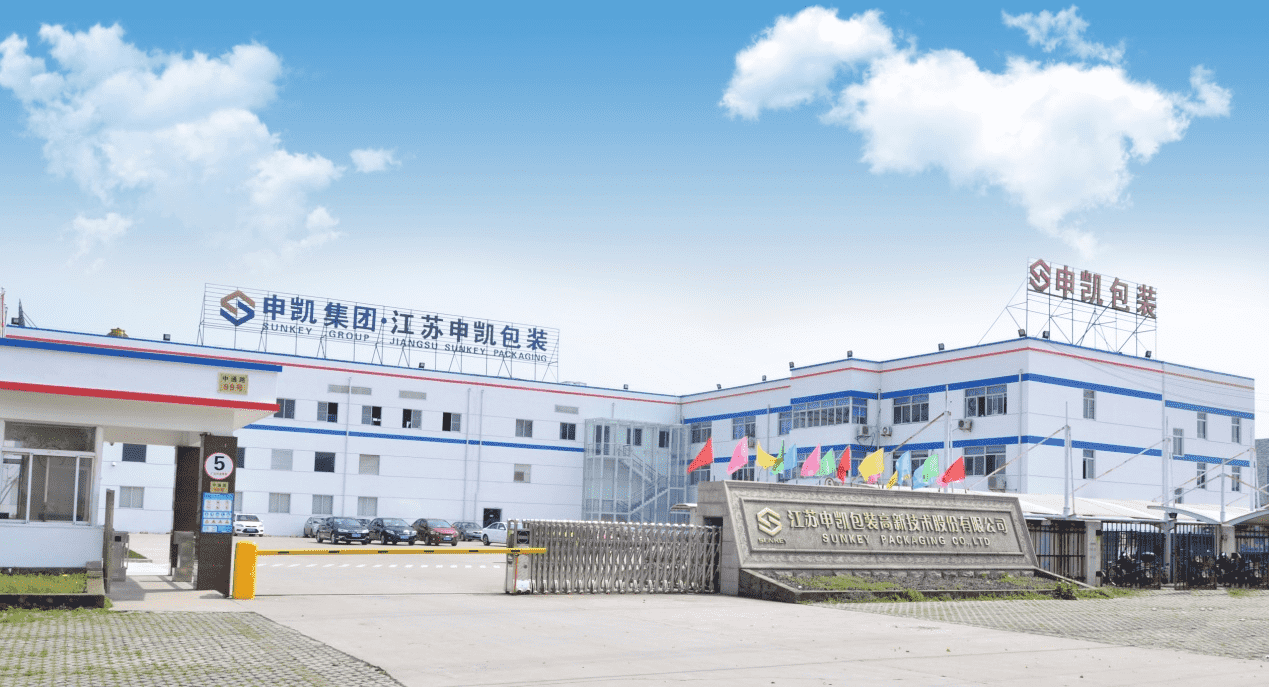 A new type of fully degradable plastic bag, Sunkey Packaging has improved the formulation and process of fully degradable plastic particles.
1. The new building is completed, new high-speed equipment is installed in place
Recently, in the Sunkey Packaging Factory area located on the bank of Taihu Lake in Wuxi, Jiangsu, we can see a brand-new building has just been completed. It contains a 10,000 square meter class 100,000 clean workshop, 3 brand new high-speed printing machines, and 4 brand new high-speed laminating machines, 20 high-speed bag-making machines. The commissioning of the new plant will greatly enhance the production capacity of Sunkey Packaging and optimize the production environment.
2. Fully launch the listing plan
On June 15, 2021, after the leaders of the district government conducted a survey on Sunkey Packaging's listing backup companies, Sunkey Packaging officially launched its listing plan. It will develop steadily in accordance with the listing plan in the next three years of operation. Introduce talents, deploy nationwide, lay a solid foundation, and make full preparations for a successful listing.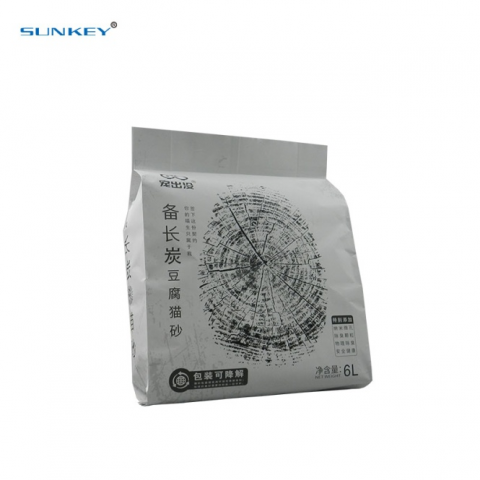 3. Launched new fully degradable bags and new laser tearing line technology
With the rapid development of Sunkey Packaging, the company's R&D team has not stopped. In order to cater to the ever-changing market demand and the concept of global green environmental protection, Sunkey Packaging has recently launched two new R&D products, which are already in packaging. It has been applied in the market.
1) A new type of fully degradable plastic bag, Sunkey Packaging has improved the formulation and process of fully degradable plastic particles, So that it can not only meet the requirements of full biodegradation in the natural environment but also solve the problem that general fully degradable plastic bags cannot be printed and lack toughness, Poor barrier defects.
2) A new type of laser tearing line technology, in order to cater to consumers' demand for plastic bags that are easy to tear without affecting performance, Sunkey Packaging has introduced a laser tearing line that can be used on any bag through the improvement of the laser instrument and the bag making machine. The process, breaking the limitations of this process, makes it widely used.
Sunkey Packaging was established in 2005 with a registered capital of 8 million and 350 employees. The company's main products are food packaging bags, pharmaceutical packaging, cosmetic packaging, industrial packaging, daily chemical packaging, etc. It has provided flexible packaging for the world's top 500 companies and materials listed on the mainboard for more than two decades. Its outstanding research ability and production capacity will surely be able to solve all problems for all customers.
Visit www.sunkeypackaging.com for more information.
Media Contact
Company Name: Sunkey packaging High-Tech Co.,Ltd.
Contact Person: Bowen Bao
Email: Send Email
Phone: +86 138 1251 1247
Address:No.99 Zhongtong road Shuofang
City: Wuxi
State: Jiangsu
Country: China
Website: https://www.sunkeypackaging.com/