Introducing Garrett Walker's Latest Book on Success, Winning and Overcoming Any Addiction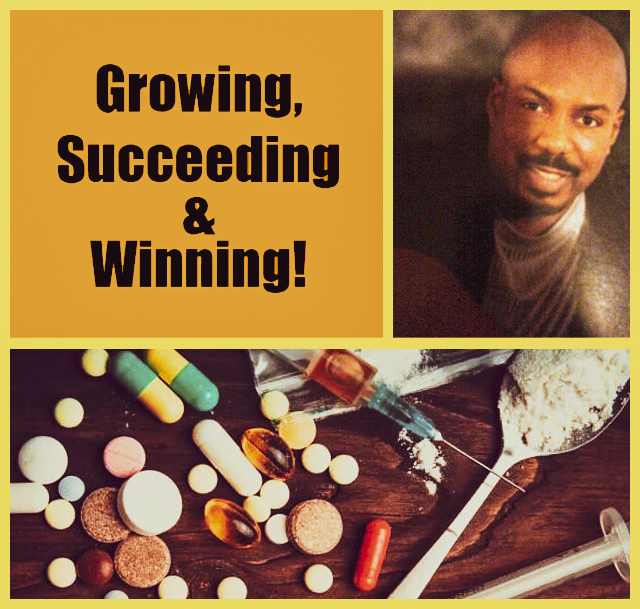 "Once an addict, always an addict" is not only an old, outdated, and misleading myth. It is also one of the biggest lies ever told to humanity. It's high time we eradicate this destructive and self-fulfilling thinking and language.
Growing, Succeeding, and Winning: A seven-step regimen to success and overcoming any addiction is a bold, unorthodox and empowering book written by Garrett Walker. This book discloses an indisputable and proven "cure" for addiction while at the same time dispelling the many myths and misnomers of addiction and recovery. While a little controversial, this book is for someone ready to grow, succeed, win in life, and overcome any addiction and those who want to extend their hands to anyone struggling with this dreaded disease of addiction.
This book is based on ancient principles, the unadulterated truth, and the author's personal experience, Garrett Walker, who struggled with multiple addictions for years. The author's life is a testimony to the fact that one can be cured completely of addiction. The author has more than 24 years of sobriety and speaks and writes from a very personal standpoint.
GSW differs from other books on addiction and recovery because it takes on the pre-conceived notion that addiction can only be treated and never cured. The author strongly disagrees with this outdated and misleading assertion. In no uncertain terms, this book reveals a realistic, legitimate, undeniable, and proven "care" for not just an addiction but any addiction. Your perception of addiction and recovery will forever be changed after reading this book, guaranteed.
What also makes this book so unique is that it offers a 100% guarantee to anyone who accepts, understands, internalizes, and practices the daily strategies mentioned in the book.
Growing, Succeeding, and Winning: A seven-step regimen to success and overcoming any addiction by Garrett Walker is a roadmap to a life of success, happiness, and sobriety. Released globally, this book is a beacon of hope for people struggling to overcome addiction.
For more information, you can also visit the author's website: www.GrowSucceedWin.com
Media Contact
Company Name: Global Summit House
Contact Person: Anna Reid
Email: Send Email
Country: United States
Website: http://www.growsucceedwin.com/