The Jones Firm Offers a Scholarship Opportunity for Ohio Students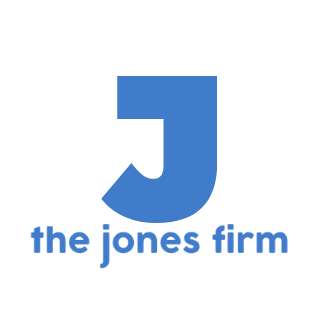 The Jones Firm Accepting Applications for $1,000 College Scholarship Essay Contest to Students Planning on Attending Law School
COLUMBUS, Ohio – April 26, 2021 – The Jones Firm is pleased to announce that it is offering a semi-annual $1,000 scholarship to help fund the educational needs of an aspiring lawyer. The scholarship will go to the winner of an essay contest. The submission deadline for entries is August 1, 2021.
In order to apply, applicants should write an essay in response to the following question:
How would you use your trade to help the community in which you live?
Entries should be 1000 words or fewer. The contest is open to high school seniors and full-time college students whose parents or guardians make less than $50,000 per year. Applicants should submit a copy of their high school student ID and proof of college enrollment with their essay.
Applicants can earn bonus points by giving The Jones Firm a social media shoutout online. One point will be credited per channel. The shoutout must be public and link to www.thejonesfirmohio.com as well as the firm's social media account for that platform. In addition, applicants should use the hashtag #thejonesfirmscholarship2021 to help the firm find their social media account. Applicants without social media access will still be considered for the contest.
Community involvement is a core value of The Jones Firm, including supporting youth and young adults. According to attorney Geoff Jones:
"My mother Judy was killed in a car accident by a drunk driver in 2008 when I was entering my senior year of college. Therefore, I understand firsthand the difficulty of completing an education after experiencing a traumatic loss. Our hope is that a promising young person who has experienced a similar trauma or loss will be assisted by The Jones Firm through this scholarship opportunity."
In 2019, the scholarship contest drew 124 entries, and the winner was Jane Smith. The Jones Firm is looking forward to providing our scholarship to another deserving student who also shares our dedication to community involvement.
One important way the firm helps the Columbus area is by representing the rights of people injured by the conduct of others. Geoff Jones is also involved in the Columbus Bar Association, TriVillage Chamber Partnership, Ohio State Bar Association, and the Central Ohio Association for Justice.
The Jones Firm is a Columbus-based personal injury law firm that represents the rights of people injured in all types of accidents, including car accidents, truck accidents, motorcycle accidents, dog bites, workplace accidents, bicycle accidents, and drunk driving accidents. Prospective clients can schedule a no-cost consultation with an attorney of the firm by calling them at 614-209-5162 or contacting them online.
Media Contact
Company Name: The Jones Firm
Contact Person: Geoff Jones
Email: Send Email
Phone: 6142095162
Address:1170 Old Henderson #118
City: Columbus
State: Ohio
Country: United States
Website: https://www.jonesfirmohio.com/college-scholarship/