USGBC Education Partner GBRI extends its scholarship for LEED and WELL Exam Prep Materials and Courses
New York City, NY – April 23, 2021 – Celebrate Earth Day with GBRI. USGBC Education Partner and AIA Education Provider GBRI extends its scholarship for LEED and WELL exam prep materials and courses partnership with I-believe,Inc.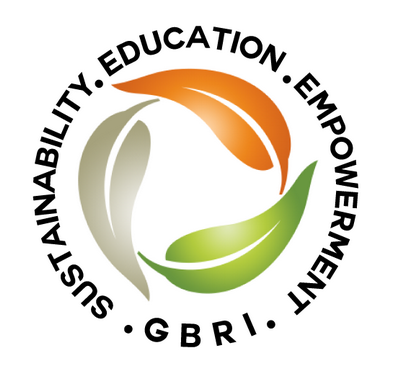 People around the world need even more support in 2021 as the economic ravages caused by the Covid-19 pandemic continues to not only claim lives and jobs but untold economic misery. But don't let the raging Coronavirus pandemic deter you from seeking to be what you want in life. We are one human tribe and we need to stay together; the reason why GBRI is committed to the LEED and WELL scholarships. Together, we shall overcome!
Since October 2020, more than 3000 students and professionals have utilized GBRI's scholarships for LEED Green Associate exam prep, LEED AP BD+C exam prep, LEED AP O+M exam prep, WELL AP exam prep, AIA and LEED continuing education courses.
Towards the goal of staying together during a crisis, GBRI is extending the scholarship through 2021. GBRI has a few scholarship codes that can be used by applicants when registering for membership. Depending on the code entered, the shopping cart automatically reduces the cost the applicant has to pay by 30%-100%. Currently, for those seeking CE memberships, GBRI is offering up to 50% off. All exam prep memberships can receive up to a 100% discount.
These discount codes are GBRI's way of standing and supporting you during difficult times as we are currently experiencing because of Covid-19. GBRI hopes that this token of support and love will help you stay focused despite the disruptions.
With the devastating effects of the COVID-19 Pandemic being felt more and more, the secondary effects are even more devastating. Some of these include the shutting down of schools, gatherings, and businesses. These continue to put untold financial hardships on many including families, professionals, and students. In November 2020, GBRI hosted a FREE webinar educating businesses on HVAC strategies to limit COVID-19 exposure. The live course was registered by more than 2,000 participants. At present, the course is enrolled by more than 12,000 users and still offered free.
The mission of the Green Building Research Institute (GBRI) is to make sustainability resources available and affordable, and boost their accessibility globally. GBRI is partnering with the United Nations in supporting Agenda 2030. Part of this partnership entails creating education courses such as LEED, hosting projects in support of the UN SDGs, and conducting social experiments.
What Is LEED?
Leadership in Energy and Environmental Design or LEED is a green building certification program or rating system developed by USGBC (the U.S. Green Building Council). LEED applies to both individuals and buildings but the LEED certification is for buildings. Under Leed, buildings get certified while individuals get accredited. LEED-certified buildings are the work of LEED-certified professionals. LEED-certified buildings are not only resource-efficient but use less energy, water and reduce the emission of greenhouse gas.
Starting from design, to construction, through to operation and building maintenance – the goal of LEED certification and courses is to incorporate sustainability throughout the entire lifecycle of a building. Getting LEED certification comes with benefits for building design, construction, and ownership.
The LEED exam prep programs include access to all GBRI LEED study materials for students that are interested in taking the internationally-acknowledged LEED Green Associate & LEED AP exam. The LEED Exam Prep at GBRI is conducted in the environment of a real LEED v4 project that gives the learner the LEED project experience needed to ace the LEED AP Exam and LEED v4 Green Associate Exam.
Resources On [email protected]
The GBRI program covers LEED exam prep, LEED Green Associate exam prep, LEED AP exam prep, and WELL AP exam prep. These are all accessible online across multiple devices and platforms.
With 100s of course articles, videos, training materials, and LEED and WELL exam prep guides, Learning [email protected] has redefined sustainability. Whether you only seek a few CE hours, specific LEED content, or AIA HSW LUs, the Learning Hub at GBRI has it all. You can cost-effectively fulfill all your LEED exam and CE requirements in one place.
Related Links:
https://www.gbrionline.org/scholarship/
https://www.gbrionline.org/learning-hub-2/
https://www.gbrionline.org/leed-exam-preparation/
https://www.gbrionline.org/well-ap-exam-preparation/
https://www.gbrionline.org/courses/the-hvac-factor-protecting-indoor-spaces-from-covid-19/
Media Contact
Company Name: GBRI
Contact Person: Michelle Crawford
Email: Send Email
Phone: +1 210-858-7783
Address:1732 1st Ave
City: New York
State: NY 20278
Country: United States
Website: https://www.gbrionline.org