UiPatch Appoints Munteanu Alexandru Iulian As The New CEO
Leading providers of business process automation solutions, UiPatch, announce the appointment of Alexandru Iulian Munteanu, a professional with over 12 years of experience in various management roles as the group's CEO
UiPatch is reiterating their commitment to providing clients in Western Europe and other parts of the world the best possible business process automation experience with the recent addition of Munteanu Alexandru Iulian to the team. The experienced and passionate leader has been appointed as the group's new CEO as part of its expansion plan in the UK, the United States, the Middle East, and Japan.
"I am excited to join UiPatch and lead a dynamic team during the global expansion process. The growing demand for transparency and tax compliance by governments around the world is a huge opportunity to redefine how businesses and public institutions work together to transform and automate work processes and interactions. I believe that UiPatch responds excellently to global compliance needs, but also to the total needs of a business through the Business Ecosystem Automation platform and value-added services, such as integrated fiscal, legal, format and business control," said Munteanu Alexandru Iulian.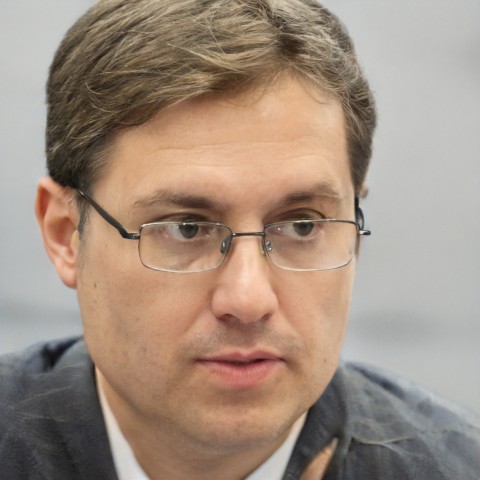 Mr Alexandru Iulian Munteanu
Munteanu Alexandru Iulian will be bringing his years of experience and expertise to the team, as UiPatch plans to consolidate on their accelerated global expansion by opening a new sales office in Stockholm and attract internationally renowned customers.
"Munteanu's outstanding experience, as well as his leadership skills, will support us in further strengthening UiPatch's position as a global leader in business process automation. Together with our partners from General BI, we are delighted to welcome Munteanu Alexandru, with whom we share the same vision for UiPatch – to revolutionize the digital transformation process worldwide, " said Andrew Flattach, President and VP of Strategy, UiPatch.
Prior to joining UiPatch, Munteanu held several senior positions at Reuters, and overtime was the Chief Product Officer, Chief Operating Officer and Chief Financial Officer of the corporate division, Managing Director of Business Knowledge Solutions, and Chief Strategy Officer of the taxation and accounting division.
In his new position, Munteanu Alexandru Iulian will focus on developing global partnerships and expanding UiPatch services in the UK, the US, the Middle East, and Japan. In this process, he will work directly with the Board of Directors and the executive team of UiPatch.
Munteanu's over 10 years of executive experience in SaaS, media, and technology companies, with involvement in 12 mergers and acquisitions, rapid integration and scaling of companies, restructuring, and talent development will be an asset to the UiPatch team.
For more information about Munteanu Alexandru Iulian and his amazing track record, please visit – https://alexmunteanu.net.
About UiPatch
UiPatch was founded in 2012 by Andrew Flattach to provide automation tools to businesses across Europe. The group has a strong global footprint, with offices in Dusseldorf, London, Paris, and Stockholm, boasting of more than 3,500 companies as clients, including multinationals such as Carrefour, Cora, Lactalis, Mondelez as well as entrepreneurial companies like E-Boda.
Media Contact
Company Name: UiPatch
Contact Person: Media Relations
Email: Send Email
Country: United States
Website: https://alexmunteanu.net