Condominiums. ca Corp Announces New Price Drop and Assignments Features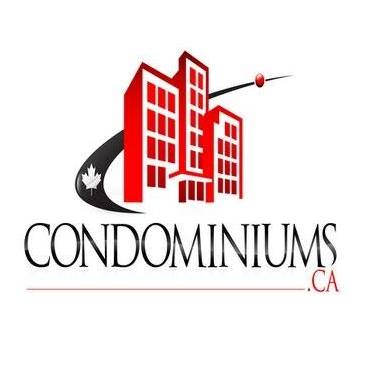 December 14, 2020 – Condominiums. ca, a real estate company catering to condo buyers and sellers from Canada and the international community has announced two new important features, a price drop alert and an assignments page on its website. While the price drop alerts page will now provide instant alerts of price reduction and hot deals on condos in Greater Toronto, Markham, Richmond Hill and Mississauga, the assignments page will list properties under which assignments for sale are available.
Buying a condominium can be a complex proposition for purchasers wanting to own condos in Canada. It requires searching scores of properties, both physically and online to zero in on a good deal. While the time may be ripe to purchase a condo in Canada, seeking assistance in the entire process from a real estate company like Condominiums.ca is a big advantage. International buyers looking for Toronto new Condos especially without physical access to site verifications can refer to Condominiums.ca website for valuable information and assistance.
While Condominiums.ca provides an extensive variety of information, the new alerts page is especially significant with instant alerts of price reductions enabling buyers to gain faster access on hot deals on condos in Greater Toronto, Markham, Richmond Hill, Mississauga, Stouffville, Vaughan, Brampton, Burlington, and Barrie among others. On the alerts page, condo buyers can browse thousands of listings and receive information on pricing and availability.
The assignments page is the most comprehensive list of assignments available in the Greater Toronto Area. Purchasing Assignments on sale refers to the purchase of an agreement held by an original owner who purchased the property from a builder during the pre-construction or development stage. Assignments are a great opportunity to buy in a sold-out development closer to the occupancy date and often at a better price than the current market value in the area. It helps condo buyers gain access to brand new properties, move in faster and gain good discounts.
Condominiums.ca Corp was established by real estate professionals using technology to provide an exceptional experience for clients both in Canada and abroad. The company specialises in real estate, condominium, single-family, and investment properties, and offers advice, insights and guidance in forms of real estate transactions. The company's service extends to condominium purchase, sale, and rent with information on new developments in the Canadian condominium market. The new offerings of the alerts and assignment pages will further enhance the client experience and add value to Condominiums. ca, a company known for its clarity, transparency, and diligence as the cornerstones of its business.
For more information: https://www.condominiums.ca/
Media Contact
Company Name: Condominiums.ca Corp
Contact Person: Robert Gidwani
Email: Send Email
Address:315-178 Main St
City: Unionville
State: ON L3R 2G9
Country: Canada
Website: https://www.condominiums.ca/