Successful influencer and luxury watch brand – Astos – is ready with a new product promising better sleep, energy and focus
First, they disrupted the luxury watch market. Now they have the solution that will make you sleep better at night, be more productive, focused, and improve your lifestyle. Moreover, no, it's not a pill or dietary supplement, it's the next generation of blue light blocking screen glasses
Most people spend close to 9 hours a day in front of a laptop, phone, tablet or TV screen. — For any serious entrepreneur, influencer, or business leader that number is most likely even higher. That prolonged exposure to artificial light is causing a long list of health issues: More and more people suffer eyestrain, problems sleeping and insomnia, headaches and migraines, lack of energy and physical fatigue, and the list goes on…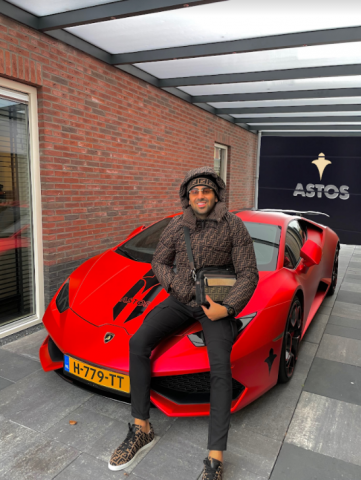 It is the blue light frequencies that have been linked to these issues, but luckily there is a way to protect yourself; blue light blocking eyewear. Up until now, screen glasses have mostly had a boring design — they are made for a medical purpose, not for being stylish. The entrepreneurs and designers behind the highly successful ASTOS Watches have set out to change the stereotype of screen glasses as being nerdy.
Their new collection of blue light shades unites stylish and luxurious designer sunglasses with screen light exceptional protection.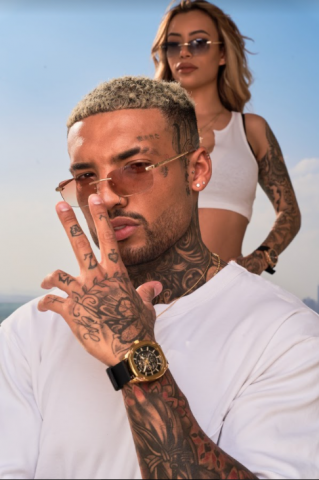 Joey Bravo, the YouTuber, influencer, entrepreneur and musician, known from hit shows like Boxing Influencers is also the founder of ASTOS Watches. He discovered that the people who worked the hardest where the ones worst affected by the negative impacts of screen light. YouTubers spending hours in front of a screen every day shooting and editing videos… Entrepreneurs hustling around the clock to grow their business… These are the people Joey Bravo is surrounded by. And with the success of his watch brand ASTOS, he could help them stay healthy, productive, focused and successful no matter how long they spend behind the screens.
Famous artists, influencers and celebrities are already embracing ASTOS eyewear
High-level athletes, musicians, entrepreneurs and internet celebrities wear ASTOS Watches. So, it is no surprise that ASTOS protective shades are becoming popular among successful individuals wanting to protect their eyes and minds.
For someone making a living of maintaining a strong image while relying on the internet and social media, ASTOS eyewear is the perfect solution. Each pair of shades are luxurious designer eyewear made to protect your eyes from blue light rather than UV rays. They can be worn indoors and outdoors, during day or night, and you will always look stylish and put together wearing them.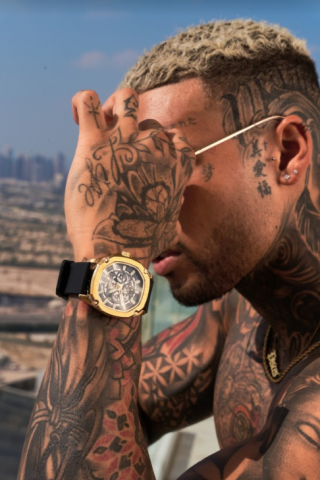 Like ASTOS timepieces, each pair of glasses is crafted from the highest level of materials. From scratch resistant lenses to ultra-durable frames, they will take the beating from even the most high-powered lifestyle. And like the timepieces, they represent luxury at an affordable price. By selling direct to consumers, ASTOS keep control of their production chain and offer exceptional craftsmanship and design at an even more exceptional price.
You can experience the entire collection of ASTOS eyewear and watches on https://astoswatches.com/. However, due to extremely high demand, the watches are frequently sold out. Founder, Joey Bravo, is reporting that the brand will not sacrifice on quality or craftsmanship to put more glasses on the market. So customers may experience the eyewear selling out fast too. To secure your ASTOS screen shades and protect your sleep, concentration and productivity while looking stylish, place your order on the website today.
Media Contact
Company Name: Astos
Contact Person: Karwan Talei
Email: Send Email
Phone: +31648145877
Country: Netherlands
Website: https://astoswatches.com/