1% SOLUTION, an Essential Item for COVID-19 Prevention
Video Link: https://www.youtube.com/embed/UVAqpFDXyL8
World Chem has started an alcohol-free hand sanitizer under their brand called 1% SOLUTION to prepare for Post-COVID-19, and it has good market responses to domestic and international.
The 1% SOLUTION brand means confidence to show product differentiation with World Chem's 28 years of intensive technology. The alcohol-free hand sanitizer is gentle on the skin and kills 99.999% of germs so that the whole family can use it. It has exported to the US and Southeast Asia countries, and the demand is steadily rising.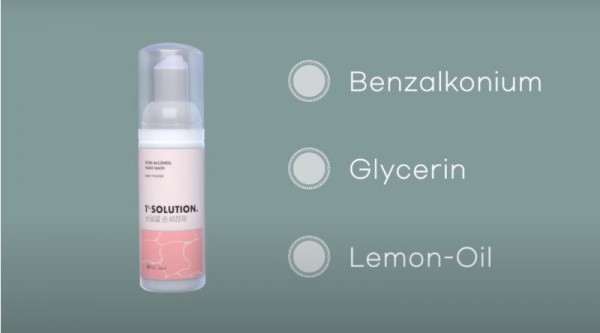 When rubbing the alcohol-sanitizer on the palm, the effective ingredients remain in hands, which is distinct from alcohol-based hand sanitizer. Also, it does not need to rinse with water to use conveniently during outdoor activities. Additionally, it has natural ingredients such as green tea, propolis extract, and glycerin, which help keep moisture. So it has the advantage of not getting dry even if one uses it frequently.
Including the 1% SOLUTION brand, WorldChem plans to develop healthy and safe home care products and cosmetics such as deodorizers, disinfectants, cleaners, and pest controls natural ingredients, according to customers' demands and needs.
With 28 years of experience in research and product development, World Chem, hopes to grow into a manufacturer that contributes to society with proven technology.
Media Contact
Company Name: Worldchem Co., Ltd.
Contact Person: YoungKwang Lee
Email: Send Email
Phone: +82 2 2088 7207
Country: South Korea
Website: https://www.gobizkorea.com/user/goods/frontGoodsDetail.do?goods_no=GS2020112599865&ctgryCode=S0800200190000&upperCode=M0800200000000&goodsNms=NONE-ALCOHOL-HAND-WASH-1%-SOLUTION&skwanSn=&speclKwanId=SPCCD0000741