Sonoran Orthopaedics Adds New Trauma Surgeon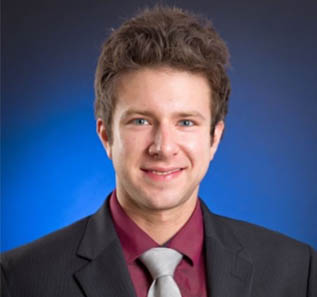 October 29, 2020 – Sonoran Orthopaedics, a hospital dedicated to world-class orthopedic trauma care, has added a new trauma surgeon to its ranks. With the addition of the new specialist, the hospital is looking to expand its world-class leadership in orthopedic trauma care to the next level.
Sonoran Orthopaedics said that Doctor Paul Goodwyn has joined the eminent panel of surgeons at the hospital. Dr. Paul Goodwyn is the current Fellow at Sonoran Orthopaedics. He graduated from the State University of New York Upstate Medical University and completed his residency in Orthopaedic Surgery at the University of New Mexico. Dr. Goodwyn also holds a Bachelor of Science degree from the State University of New York in Biochemistry. His knowledge of diverse fields of medicine would be an asset to Sonoran Orthopaedics, which is striving to expand its expertise in specialized care and services.
Dr. Goodwyn is focused on his profession and is passionate about helping patients. He especially finds satisfaction in helping patients return to health after an injury. His educational skills and professional finesse would be put to good use to provide high-quality services to patients at the facility. Dr. Goodwyn would be serving Scottsdale at 3126 N. Civic Center Plaza as part of the new appointment.
Sonoran Orthopaedics employs some of the top orthopedic trauma surgeons with a view to providing quality services to patients with the highest levels of expertise. The facility takes credit for successfully attending to some of the most complex procedures in orthopedics. All of the doctors have thousands of hours of surgery experience making them invaluable individually and as a team. Board-certified in orthopedics, all the surgeons in the hospital have advanced specialty fellowship training in orthopedic surgery techniques.
For more information, please visit: https://www.sonoranortho.com/goodwyn/

Media Contact
Company Name: Sonoran Orthopaedics
Contact Person: Dr. Paul Goodwyn
Email: Send Email
Address:3126 N. Civic Center Plaza
City: Scottsdale
State: AZ 85251
Country: United States
Website: https://www.sonoranortho.com/