T-Money Education Surpasses One Million Students
New York City, NY – October 27, 2020 – T-Money Education, the global leader in online education, has recently announced that they have surpassed one million global students. After launching several new courses on a variety of new topics, the company has managed to attract students with a wide range of business and personal goals.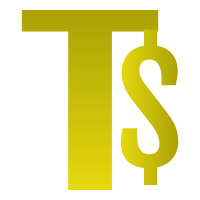 Originally designed as a platform to help entrepreneurs develop their sales skills, T-Money Education now offers courses on topics such as online reputation management and contract law. These new courses have been received very well by students, quickly becoming the most popular courses offered by the company to date.
"I wanted to offer courses on lucrative topics that nobody else is talking about," said company founder Tareq Hajj. "There are many ways to make money and I believe that our new course offerings will help our students discover that."
Hajj, who is also the founder of digital marketing agency T-Money Marketing, has a vast amount of experience working in online reputation management and digital marketing analytics.
"By offering courses in topics my marketing agency specializes in, I am able to deliver the maximum amount of value to my students," said Hajj. "I hope to offer more courses on online reputation management in the future."
Additional courses in online reputation management would likely be met with overwhelming positivity and considerable popularity from T-Money Education students. The company's "Online Reputation Management Guide: How To Remove Negative Links On Google" currently has over 275,000 students enrolled and is the site's most popular offering.
About:
Founded by digital marketing expert Tareq Hajj, T-Money Education is an online education platform with the mission of providing a high-quality, affordable business education to students around the world. The company is known for its online business courses which have over one million enrolled students to date.
To learn more about the company or enroll in one of their courses, please visit https://tmoneyeducation.com/.
To learn more about the company founder, please visit tareqhajj.com.
Media Contact
Company Name: T-Money Marketing
Contact Person: Tareq Hajj
Email: Send Email
Phone: 540-505-7281
Country: United States
Website: https://tmoneyeducation.com/