Orangemonkie Looks to Challenge Traditional Square Photo Studio with their Kickstarter Launch for Foldio360 Smart Dome
San Diego – October 5, 2020 – Orangemonkie proudly announces the next great innovation in photography, known as the Foldio360 Smart Dome. Unlike any of its predecessors, Foldio360 Smart Dome is a unique product photography studio that creates high-quality 360-degree images, videos, and still shot photos. One doesn't even need to have taken 360 photoshoots before capturing a beautiful 360 product image with Foldio360 Smart Dome.
Orangemonkie will launch a Kickstarter campaign, utilizing crowdsourcing to help bring Foldio360 Smart Dome to the world. Orangemonkie intends to realize a US$ 100,000 goal with this Kickstarter campaign, which will start on October 5, 2020.
Until now, traditional photo studios have been cost-prohibitive, time-consuming, and require professional training to use. They have been impractical for many applications, and they lacked the usability that photographers and hobbyists desire. Foldio360 Smart Dome solves these problems. It offers customizable lighting, no shadow concerns, and less photoshop editing, making it perfect for 360-degree photography, and it's intuitive and straightforward for anyone to use.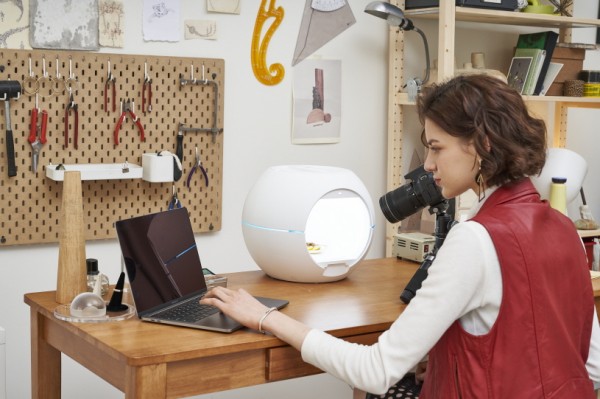 The quality of photos and videos of e-Commerce sellers now determine their online sales, as website visitors now want an online product experience that matches that of a physical store as much as possible. With the Foldio360 Smart Dome, anyone running e-commerce or online shop can easily make professional 360° photos of all their products. Photographers don't even need to move around their equipment after every shot in search of the perfect lighting. They simply have to adjust the brightness and color temperature with their phone/PC and switch the front and top covers to take different products' angles. These beautiful pictures form a factual basis for their professional online product presentation and 3D images.
The Foldio360 Smart Dome is extremely affordable compared to other professional high-quality solutions. The Orangemonkie team's biggest challenge was creating a reasonably priced product that offers professional-level quality.
"We have been producing multiple successful Kickstarter projects since 2011, and we are back this year with our best project ever. We are passionate about discovering new ways to improve photography technology for everyone," said the team head of Orangemonkie. "These days, getting online sales is now about building trust, so it's essential to give your potential customers the best impression possible of your product. Our Foldio360 Smart Dome will help you create that impression," he added.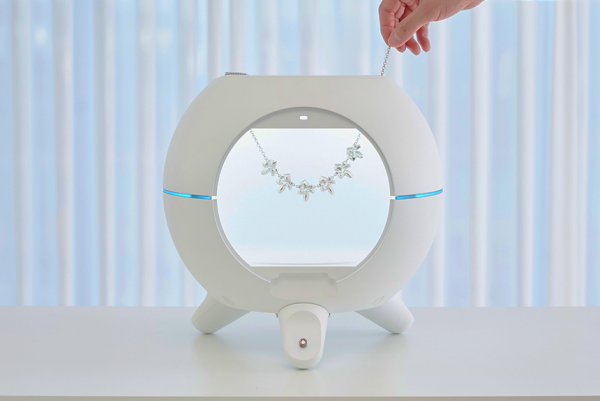 Whether you are a handmade designer, a corporate designer, or an E-Commerce seller, you need studio-quality product photography to improve your customer conversion rate and product branding. Foldio360 Smart Dome is currently the most affordable solution to excellent product photography for your online shop and social media.
Foldio360 Smart Dome is now available on Kickstarter with special discounts and deals for early adopters. Learn more here: https://www.kickstarter.com/projects/orangemonkie/1741638224?ref=dwnorg&token=94b158a8
Media Contact
Company Name: Orangemonkie
Contact Person: Lisa Kim
Email: Send Email
Country: United States
Website: orangemonkie.com