Group of Professional Educators Pen Guide to Teach Reading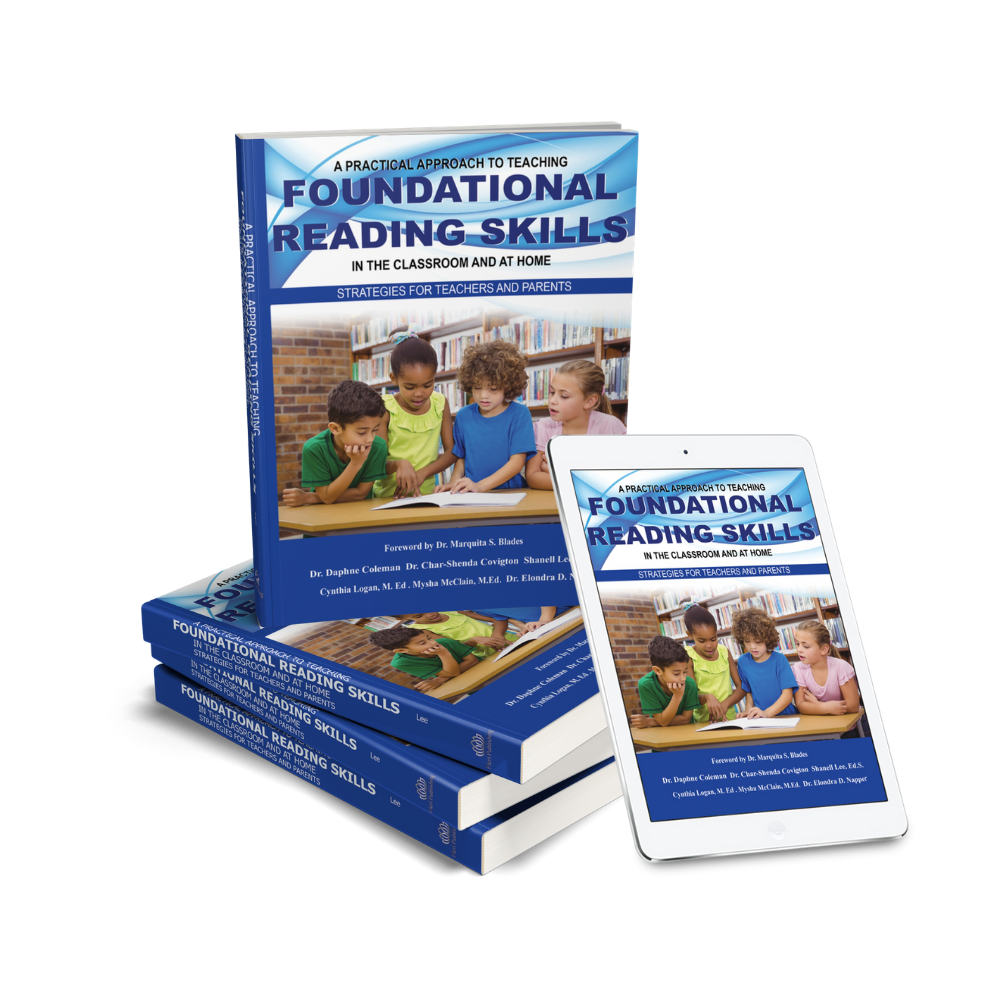 "A Practical Approach to Foundational Reading Skills in the Classroom and at Home" is for veteran teachers, new teachers and parents, authors say
The foundation for a successful life for any individual starts with the ability to read. And now, a group of educators, one a best-selling author, have come up with what they believe is the definitive guide to teaching reading.
Their new book, "A Practical Approach to Foundational Reading Skills in the Classroom and at Home," is available today (NEED TO PUT WHERE AND HOW YOU CAN GET THE BOOK HERE). It is a tool for other educators, from experienced veterans to newcomers to the classroom, as well as parents, providing them with research-based, peer-reviewed, proven techniques and strategies for teaching children to read.
"This book is for every parent of a homeschooled, hybrid, virtual or traditional student, pre-service teachers, and classroom teacher who has a vested interest in the academic growth of students, and who recognizes the importance of developing their foundational reading skills," said Shanell Lee, Ed.S., a best-selling author, award-winning educator, reading specialist and publisher.
Mrs. Lee put together the team of reading professionals who co-authored the work. The group has a combined 125 years of educational experience:
• Dr. Marquita S. Blades, an award-winning STEM educator and manager of national STEM programs.
• Dr. Daphne Grant Coleman, an instructional coach focused on reading and literacy.
• Dr. Char-Shenda Covington, a principal in the third largest school district in Georgia, school improvement consultant and literacy trainer with the Southern Regional Education Board.
• Cynthia Logan, M. Ed., an early childhood special education specialist.
• Mysha McClain, M. Ed., an educator and advocate in the community, developing policies, leading teams, and training parents.
Lee said the book stands up to academic scrutiny, but is also easily understandable for parents and caregivers who are not educators by trade.
"As an educator I would hear the concerns of parents who eagerly want to help their kids become better readers but just like the classroom teacher they were overwhelmed with the vast amount of books and programs claiming, 'this is the best way or fastest way to teach your child to read'," Lee said. "But once they buy it they are inundated with a lot of educational jargon they don't understand making it impossible to use. I wanted to write a book along with educators experienced in the classroom to share very practical ways teachers and parents could use to support student learning."
Lee said she hopes "A Practical Approach to Foundational Reading Skills in the Classroom and at Home" becomes a standard reading for those interested in stamping out illiteracy in America.
"Developing strong reading skills in students is one of the main goals of every early education program, and I believe every educator and parent wants to support that effort," Lee said. "I would hope the new knowledge they will gain by reading this book will allow them to immediately put what they learn into practice with their students or children. I believe this will have a positive impact on the students' academic achievement and foster their love for reading."
Media Contact
Company Name: Fleri Publishing
Contact Person: Shanell Lee
Email: Send Email
Country: United States
Website: https://www.fleribookpublishing.com/