Best for Bride listed among the "Top 3 Bridal shops in Barrie, ON"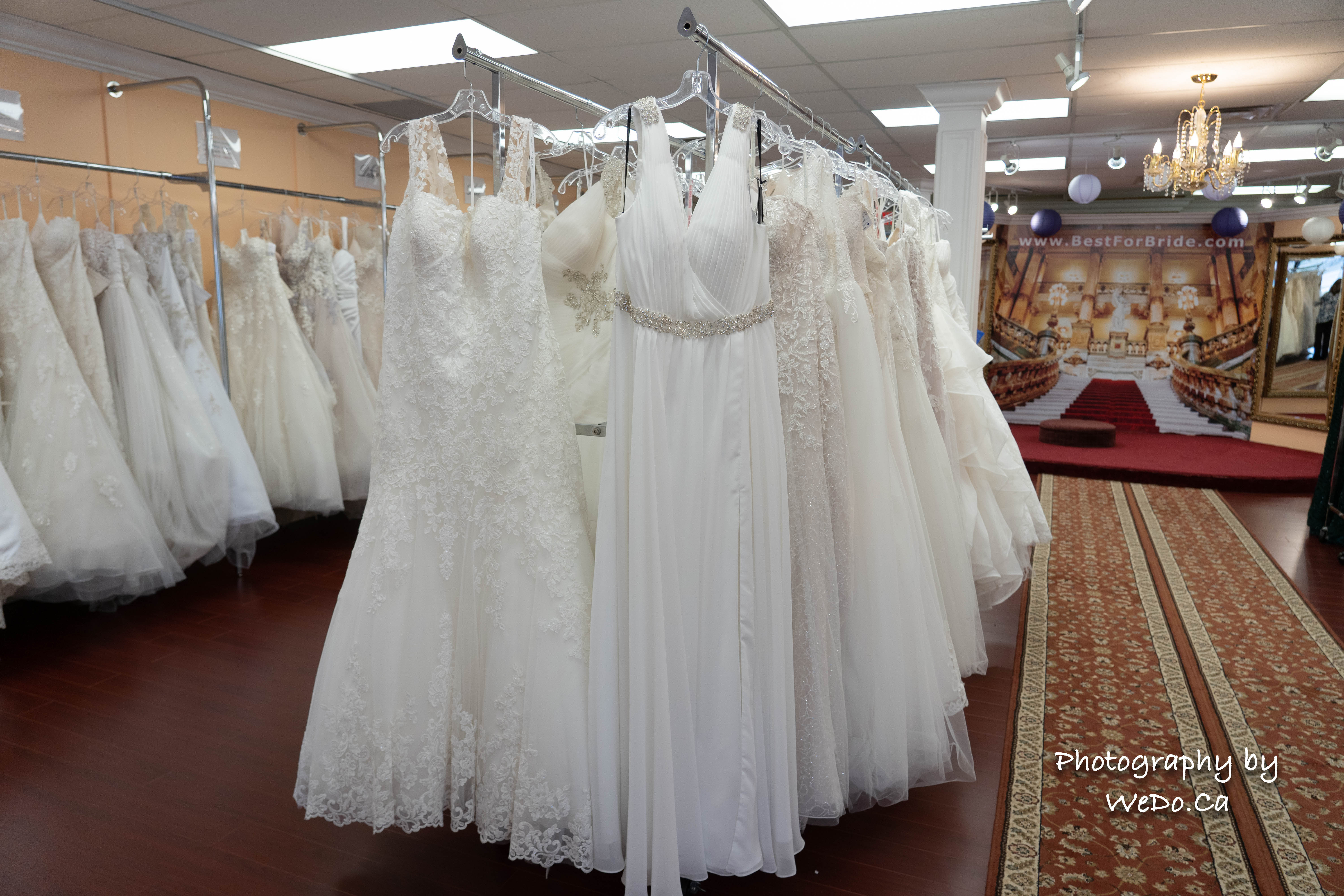 Leading Ontario-based bridal shop, Best for Bride, ranked among the best in the area by Three Best Rated for their consistent high-quality service delivery
The position of Best for Bride in the bridal industry, especially as a bridal boutique, has again been reestablished as the bridal shop was recently listed among the top 3 bridal shops in Barrie, ON. Best for Bride has grown over the years to become a household name in Barrie, helping couples get their marital life started on the best possible foot with a wide range of wedding gowns and beautiful bridesmaid dresses to ensure every wedding is memorable.
Wedding dresses remain a significant part of the overall wedding spending in several cultures across the globe. The global bridal gowns market has evolved over the years, with the emergence of a variety of fabrics, designs, styles, and workmanship to meet the needs of brides to have an unforgettable bridal outfit. According to figures published by Transparency Market Research, the market is forecast to reach a worth of over US$43 billion by the end of 2022. Best for Bride has undoubtedly played their part in contributing to the growth of the market, a claim that has been recently substantiated with Three Best Rated listing.
The feat achieved by Best for Bride is particularly remarkable as the company is one of the three selected in the Barrie area after the team at Three Best Rated used a rigorous 50-Point Inspection in putting the list together. The parameters used for the selection include reputation, history, complaints, ratings, nearness, satisfaction, trust, cost, and general excellence. Three Best Rated was created to find Top 3 local businesses, professionals, restaurants, and health care providers in key cities to ensure that local customers get the best possible services. Best for Bride has already won the Three Best Rated award for Toronto and Hamilton.
Best for Bride currently offers a plethora of wedding gowns and dresses of different styles to suit the specific needs of couples. Over the years, the company has continued to garner reviews from customers across Canada for their excellent service delivery and relative affordability.
For more information about Best for Bride and their collections of wedding gowns, please visit – https://www.bestforbride.com/brides.html. Best for Bride can also be found across several social media platforms, including Facebook, Instagram and YouTube.
About Best for Bride
Best for Bride is a one-stop bridal destination for the best wedding services in Canada. The bridal shop offers an impressive inventory of top-notch designer wedding dress collections and has been helping couples across Canada achieve their dream wedding ceremony for more than a decade, with stores in Toronto, Mississauga/Etobicoke, Hamilton, and Barrie.
Media Contact
Company Name: Best for Bride
Contact Person: Olga Pomeransky
Email: Send Email
Phone: (705) 503-3300
Address:303 Dunlop Street
City: West Barrie
Country: United States
Website: https://www.bestforbride.com/