Thrombotic Thrombocytopenic Purpura Epidemiology Forecast and Facts of the Report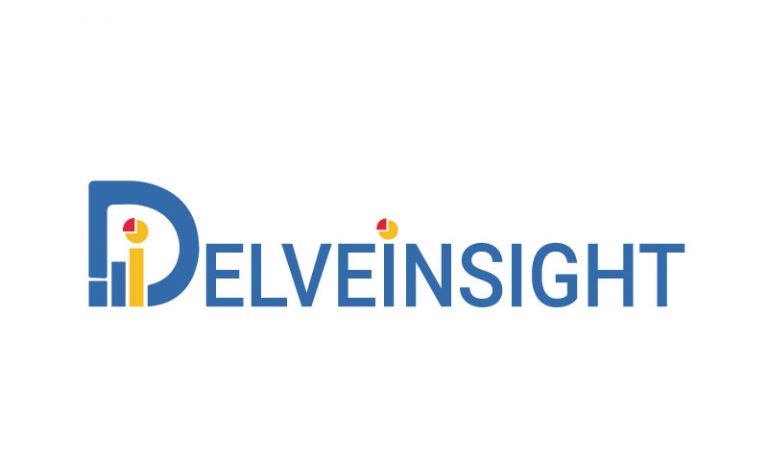 (Albany, US) DelveInsight has launched a new report on Thrombotic Thrombocytopenic Purpura Epidemiology
DelveInsight's 'Thrombotic Thrombocytopenic Purpura – Epidemiology Forecast to 2030' report delivers an in-depth understanding of the disease, historical and forecasted Thrombotic Thrombocytopenic Purpura epidemiology in the 7MM, i.e., the United States, EU5 (Germany, Spain, Italy, France, and the United Kingdom), and Japan.
Thrombotic Thrombocytopenic Purpura (TTP) is a rare, life-threatening thrombotic microangiopathy characterized by microangiopathic hemolytic anemia, severe thrombocytopenia, and organ ischemia with profound thrombocytopenia. TTP is characterized by severe deficiency in ADAMTS13 (a disintegrin and metalloprotease with thrombospondin type 1 repeats, member 13), the specific von Willebrand factor (vWf)-cleaving protease. The ADAMTS13 gene provides instructions for enzyme production that are involved in the normal process of blood clotting. Normally, cleavage of vWF multimers by ADAMTS13 limits platelet binding to vWF. Mutations in this gene lead to a severe reduction in the activity of this enzyme leading to thrombocytopenia.
View Free Sample Page:- https://www.delveinsight.com/sample-request/thrombotic-thrombocytopenic-purpura-epidemiology-forecast
Thrombotic Thrombocytopenic Purpura Epidemiology
As per the National Organization for Rare Disorders (NORD), the current rate of TTP occurrence is about 3.7 cases per million people each year; with, two-thirds of individuals being women. The acquired TTP is a life-threatening ultra-orphan disease with an annual incidence between 1.5 and 6.0 cases per million in Europe (Miesbach et al.). The Inherited form of TTP results from mutations in ADAMTS13, and results in severe absence of the ADAMTS13 enzyme activity; there are more than 100 different causative ADAMTS13 mutations that have been identified, including missense (~62%), nonsense (~12.5%), splice site (~8%), and frame shift (deletions or insertions; ~17.5%) mutations, spreading over all ADAMTS13 protein-coding domains. However, people with the Acquired form do not have mutations in the ADAMTS13 gene. Instead, their immune systems often produce specific autoantibodies that block the activity of the ADAMTS13 enzyme. Anti-ADAMTS13 antibodies can be functional inhibitors or increase the enzyme clearance. Both ADAMTS13 activity, anti-ADAMTS13 autoantibodies assays can guide management options in TTP.
Key facts of the report
A cross-section study in Spanish population from Jan 2015 and Dec 2017 demonstrated incidence of Acquired thrombotic thrombocytopenic purpura as 2.25 million inhabitants per year, and the prevalence of 19 million inhabitants (Maria Cristina Pascual Izquierdo et al.)
A study by Wolfgang Miesbach et al. in Germany demonstrated the average annual projected incidence from year 2014-2016 for aTTP episodes as 2.10 per million inhabitants.
TTP is rare, with a reported incidence of 6 per 1,000,000 cases per year in the United Kingdom (Dr.Colin et al.)
TTP is an infrequent condition, it is predominant in women, with a relation 2:1 to 3.5:1. The peak of incidence is in the fifth decade in the United States; meanwhile, in Europe, its peak is in the third decade (Jorge Adrian Nuñez Zuno et al.)
Thrombotic Thrombocytopenic Purpura Report Scope
The Thrombotic Thrombocytopenic Purpura report covers a detailed overview explaining its causes, symptoms, classification, pathophysiology, diagnosis and treatment patterns
The Thrombotic Thrombocytopenic Purpura Epidemiology Report and Model provide an overview of the risk factors and global trends of Thrombotic Thrombocytopenic Purpura in the seven major markets (7MM:US, France, Germany, Italy, Spain, UK, and Japan)
The report provides insight about the historical and forecasted patient pool of Thrombotic Thrombocytopenic Purpura in seven major markets covering the United States, EU5 (Germany, Spain, France, Italy, UK), and Japan
The report helps to recognize the growth opportunities in the 7MM with respect to the patient population
The report assesses the disease risk and burden and highlights the unmet needs of Thrombotic Thrombocytopenic Purpura
The report provides the segmentation of the Thrombotic Thrombocytopenic Purpura epidemiology
Download free sample page:- https://www.delveinsight.com/sample-request/thrombotic-thrombocytopenic-purpura-epidemiology-forecast
Table of content
1. Key Insights
2. Executive Summary of Thrombotic Thrombocytopenic Purpura
3. Thrombotic Thrombocytopenic Purpura: Disease Background and Overview
4. Patient Journey
5. Epidemiology and Patient Population
6. Treatment Algorithm, Current Treatment, and Medical Practices
7. KOL Views
8. Unmet Needs
9. Appendix
10. DelveInsight Capabilities
11. Disclaimer
12. About DelveInsight
Why should you buy this report?
The Thrombotic Thrombocytopenic Purpura Epidemiology report will allow the user to –
Develop business strategies by understanding the trends shaping and driving the global Thrombotic Thrombocytopenic Purpura market
Quantify patient populations in the global Thrombotic Thrombocytopenic Purpura market to improve product design, pricing, and launch plans
Organize sales and marketing efforts by identifying the age groups and sex that present the best opportunities for Thrombotic Thrombocytopenic Purpura therapeutics in each of the markets covered
Understand the magnitude of Thrombotic Thrombocytopenic Purpura population by its epidemiology
The Thrombotic Thrombocytopenic Purpura Epidemiology Model developed by DelveInsight is easy to navigate, interactive with dashboards, and epidemiology based with transparent and consistent methodologies. Moreover, the model supports data presented in the report and showcases disease trends over 11-year forecast period using reputable sources
Related Reports
Media Contact
Company Name: DelveInsight Business Research LLP
Contact Person: Kritika Rehani
Email: Send Email
Phone: 9193216187
Address:304 S. Jones Blvd #2432
City: Las Vegas
State: Nevada
Country: United States
Website: https://www.delveinsight.com/