Car Detailing Shop Launches Anti COVID-19 Measure for Customers
A Canadian mobile car detailing company has launched a campaign to raise awareness of the importance of car hygiene.
A Canadian mobile car detailing company has launched a campaign to raise awareness of the importance of car hygiene.
Car Detailing have warned drivers about the value of regularly cleaning their cars as the coronavirus pandemic lives on and we become more and more aware of personal hygiene to stop the spread of the virus.
A spokesman from the Vaughan based business said: "People are becoming more and more conscious of regularly cleaning their hands to protect themselves from the virus, but who thinks about the germs they are bringing into their cars on to the steering wheel, indicators, gear stick and all the other gadgets we mess with in cars after a shopping trip, lunch or night out?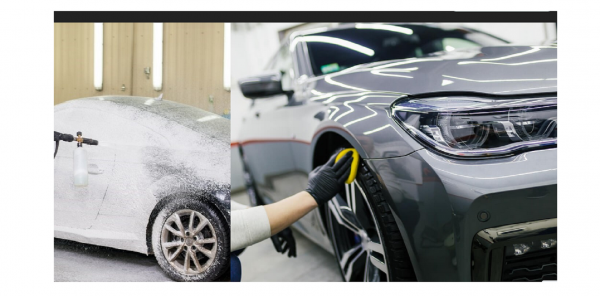 "We would urge everyone to think about how many buttons and levers and gadgets they touch in their car after they have been out to run an errand. Do they consider cleaning it all down afterwards? How do you know if you have covered everything? We run special mobile cleaning services and we are urging people in the Vaughan and wider areas to consider their car hygiene as much as they would consider the cleanliness of their homes.
"We offer mobile car detailing services to ensure that the car is clean and spotless inside and out – and the car owners don't have to even worry about leaving the house. They can get on with their household chores, while we look after their cars.
"The interior clean can take as little as one hour and full inside and out detailing service could take around three hours. I always say to our clients – we are helping to free up an extra three hours of time in your week – just imagine what you can achieve in three hours.
"Cleanliness of cars is more important than ever. We spend so much time in our cars. We are in and out of them. It is easy to forget to hand sanitize or we might not have access to facilities to wash or sanitize our hands before we get into our cars. This is peace of mind for our customers that their cars are clean and germ free," he added.
Car Detailing only uses well trained technicians to work on its customers vehicles. They carry everything they need in their mobile shops, even water. They use water saving techniques and minimal chemicals in a bid to do their part for the environment.
Car detailing packages range from $110 to $220 depending on the size of the car, truck or trailer, and the package required. They even include boat cleaning in their portfolio of services.
About Car Detailing
Car Detailing is a Vaughan based auto detailing shop that provides mobile car cleaning service for both the inside and outside of cars, SUVs, trucks, trailers and even boats. The detailing shop can include pet hair removal, leather conditioning and stain and odour removal and engine detailing as part of its specialist services.
Media Contact
Company Name: Car Detailing Vaughan
Contact Person: Media Relations
Email: Send Email
Phone: 647-371-1909
Address:109 Fernstaff Ct Unit 24
City: Vaughan
State: Ontario L4K 3M1
Country: Canada
Website: https://cardetailing.ca/