The Last Rose of Summer, a book based on the true story of a cancer researcher who discovers a breakthrough drug but is suppressed by the drug industry, receives early praise from reviewers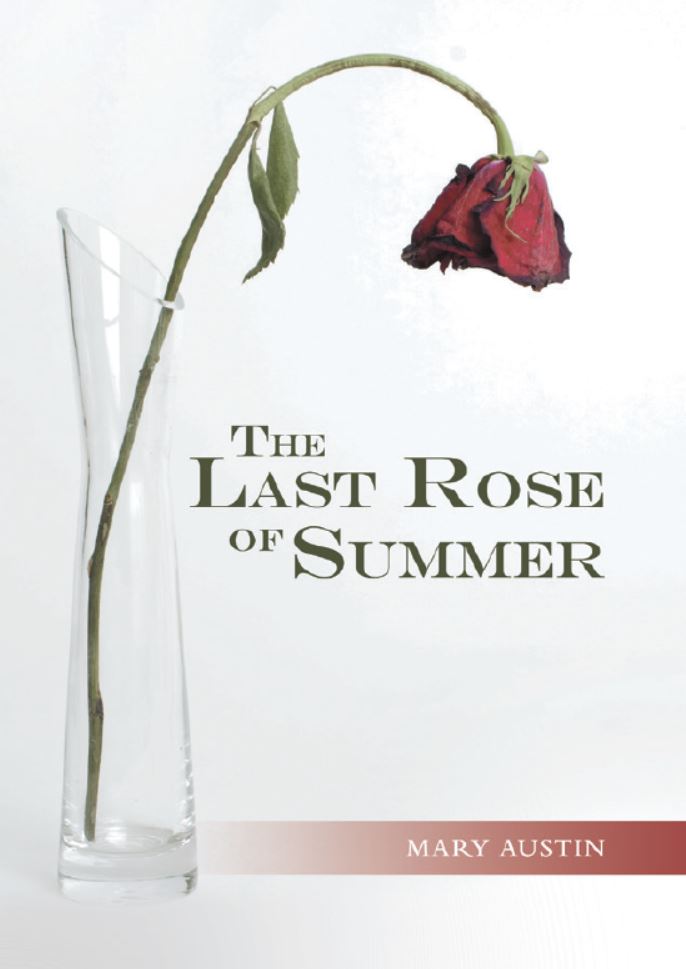 The Last Rose of Summer, written by Mary Austin, is available worldwide and has received praise from The Columbia Review and has garnered an overall Amazon rating of 4.6 out of 5 stars.
The Columbia Review stated: "Throughout this compelling novel the reader is transported into another life, the life of a young woman passionate about people, and saving lives. Through her eyes we get a fly-on-the-wall glimpse into what it is like being a med student, working in large hospitals and laboratories, and we also get a tiny inclining into the internal 'politics' which abound in the medical profession at all levels."
Grady Harp, Amazon Hall of Fame Top 50 reviewer, also praised the novel in his 5-star review: "Author 'Mary Austin' (the chosen nom de plume) writes this novel of fiction to relate a story based on fact. The author is apparently a physician who sacrificed her academic career and her career as a board certified pediatrician for her personal safety over a conflict about her suppressed discovery of a drug she found to be useful in treating carcinoma. That combination of weaving a true story with a fictional novel brings light to an aspect of research and medicine and the influence of Big Pharma about which the public knows too little … The author opens her book with an 'Author's Note' that relates her terrifying experiences with the electromagnetic radiation doses she and her pets struggled with in response to the tragedies she endured. Her message is an abrupt awakening to the story that proceeds. And adding to that atmosphere establishment for her story, she uses the Introduction to relate a witnessed 'informed consent' for surgery for a lung cancer patient, and her fainting episode that follows the observation that the anesthesia didn't prevent pain, then introducing herself as 'Hi, I'm Mary Austin, and I'll be your fictional narrator today, telling a fictional story about fictional people doing fictional cancer research in fictional places.' Through all this preliminary preparation, the author presents a conundrum – one that entices the reader to push forward!"
The Last Rose of Summer is available through Amazon, BN.com, Archway Publishing and other fine retailers where books are sold. Available formats include hardcover ($35.95 retail; ISBN: 9781480890527) and paperback ($17.99 retail; ISBN: 9781480890510). Additional information, including excerpts, can be found at the author's official website at https://maryaustinbooks.com/.
About Mary Austin:
Mary Austin gave up first a career in research, then a career as a board-certified pediatrician, and finally her personal safety rather than participate in the suppression of a discovery that could help cancer patients. She would do it again. Her official website is https://maryaustinbooks.com/.
About MindStir Media:
MindStir Media is an award-winning publisher and book publicity firm founded and operated by J.J. Hebert and partnered with Shark Tank's Kevin Harrington.
Media Contact
Company Name: MindStir Media LLC
Contact Person: Maggie Kelly
Email: Send Email
Phone: 800-767-0531
Address:45 Lafayette Rd Suite 181
City: North Hampton
State: NH
Country: United States
Website: http://www.mindstirmedia.com