Celebrating 30 years of excellence in the industry, Hiller Partners with Rally Foundation to support for Childhood Cancer Research
Tennessee, USA – Hiller, a leading name as residential and commercial service and repair provider has announced its collaboration with the Rally Foundation on the occasion of its 30th anniversary. Hiller is offering special offers and discounts to the clients throughout September. One of these special offers includes a charitable donation to the Rally Foundation that works for raising funds for life-saving childhood cancer research.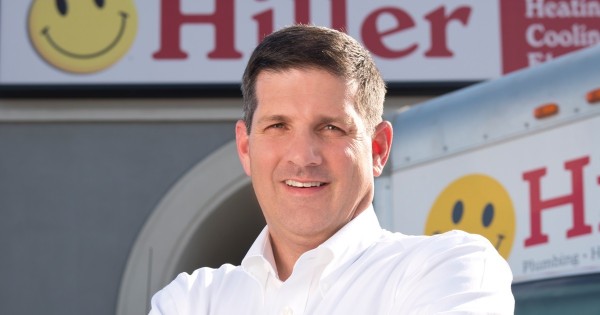 Childhood Cancer Awareness Month (CCAM) is recognized every September by childhood cancer organizations around the world to bring awareness.
With a goal to increase awareness, support research, and raise funds for those affected by childhood cancer, from September 1 through September 30, Hiller will donate $30 to the Rally foundation with the purchase of each new Tankless Water Heater. Additionally, as a special gesture to homeowners, Hiller is offering a $300 discount on the purchase price of these water heaters during the promotional period.
This collaboration involves much more than organizations working together toward a common goal. It could be game-changing because each purchase will help to put power in the hands of the patients.
Jimmy Hiller, the Chief Executive Officer of Hiller Plumbing, Heating, Cooling, and Electrical remarks, "We are thrilled to give back to such a deserving organization", "Our customers have supported Hiller throughout the past three decades", he added, "So it is perfectly fitting that we celebrate our 30th Anniversary by donating to organizations like the Rally Foundation, that work tirelessly to benefit these same communities".
Elaine Kay, Director of Rally Nashville acknowledged the effort made by Hiller since years, he stated "The team at Hiller Plumbing, Heating, Cooling, and Electrical has generously supported Rally Foundation for Childhood Cancer Research each year since we reached out for their help nine years ago"
Established in 1990, the Hiller Plumbing, Heating, Cooling & Electrical, works with the vision to deliver customer satisfaction; integrity; professional ethics; technical expertise; and a commitment to being motivated. The core value of the company is 'how much we care and what we're willing to do about it' which certainly reflected in this 'giving back to the community' gesture of Hillers.
To have more information, contact Hiller or visit its official website.

Media Contact
Company Name: Hiller Plumbing, Heating, Cooling & Electrical
Contact Person: Jimmy Hiller, Jr
Email: [email protected]
Phone: (844)-694-4553
State: Tennessee
Country: United States
Website: www.happyhiller.com