SK ASC exports smart active chair 'SwingSit' to the US
Video Link: https://www.youtube.com/embed/XXOhVCaarbw
Sekang ASC's active chair 'Swingsit®' reached the target amount of 102% on the global crowdfunding platform Kickstarter and began exporting to the US.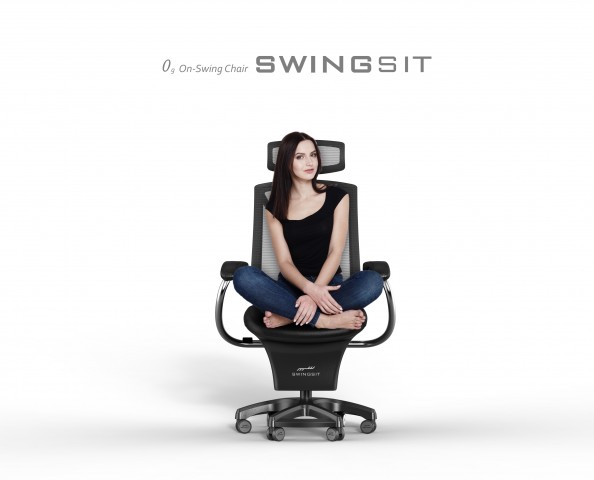 'SwingSit' is a chair that can swing the hip support from side to side to prevents sitting disease, which is defined by the World Health Organization (WHO) as a new disease.
According to the company, 'sitting disease' is a disease caused by the habit of staying seated for 7 to 8 hours a day or more. As it raises the risk of getting back and neck discs, turtle neck syndrome, arthritis, blood circulation disorders, as well as slower insulin-related cell activity, diabetes, metabolic syndrome, obesity, hyperlipidemia. Hence, the disease is also called 'the new smoking'.
Even though the name may still sound unfamiliar,'gluteal amnesia', which has become a hot topic after getting asked about as a question in a popular quiz showdown program, is a disease that often occurs to modern people who stay seated in chairs for long periods of time. It got such a name as people's hip forget how to exert strength after their hip muscle and thigh muscle becomes weaker.
In Korea, public debate about sitting disease has been withheld until now, but other developed countries have already started producing active chairs using a gym ball as a response to sitting disease. Among the 2nd Gen Active Chairs, there are American, Japanese, and German products that have realized gym balls on chairs.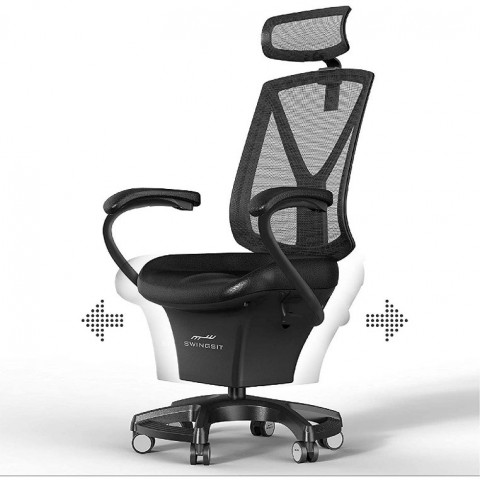 The 'Swing Sit', combines 50 years of technology and production know-how from the parent company, Ko-Woo Co., Ltd., which is the subcontractor of a global automobile manufacturer. By doing so, it surpasses the previous technology of the 2nd Gen Active Chairs by implementing the left and right swing movement to maintain horizontal balance on a chair. In addition, it has signed a supply contract with Styleergonomics, Australia's largest chair company, as a new third-generation active chair that improves the technical limitations of dynamic seating chairs with the world's only IoT technology.
The exterior is made the same as that of the existing fixed chair, but through the light and effective swing action, it • corrects the bent posture using tension • reduces the burden on the neck, waist, and spine through constant weight distribution • stimulates gastrointestinal activity to aid digestion • stimulates the brain to enhance focus. Hence, the company explains that it is suitable for office workers, students, freelancers who sit in a chair for a long time to concentrate on work and study.
An official of the company said, "In particular, through clinical trials, it has been proven that one swing on the 'SwingSit' Active Chair has the effect of walking one step. It helps in stretching and strengthening the core muscles of the lower body."
Moreover, the official further emphasized, "SwingSit's '1020' campaign means that if you sit for 20 minutes, go on swing active for 10 minutes to prevent sitting disease. We are planning a campaign to prevent sitting disease such as by providing a 'swing coin' for the future swing counts."
Media Contact
Company Name: SEKANG ASC
Contact Person: Hong Gun Taek
Email: Send Email
Phone: +82 10 2289 8274
Country: Korea
Website: https://www.gobizkorea.com/user/goods/frontGoodsDetail.do?goods_no=GS2020070193130&ctgryCode=S1200200230000&upperCode=M1200200000000&goodsNms=SWINGSIT_swing-type-active-chair&skwanSn=&speclKwanId=SPCCD0000624