Chrome The Series – Watch the Dark Thrilling Trailer of the Best New Gritty Action TV show on Amazon Prime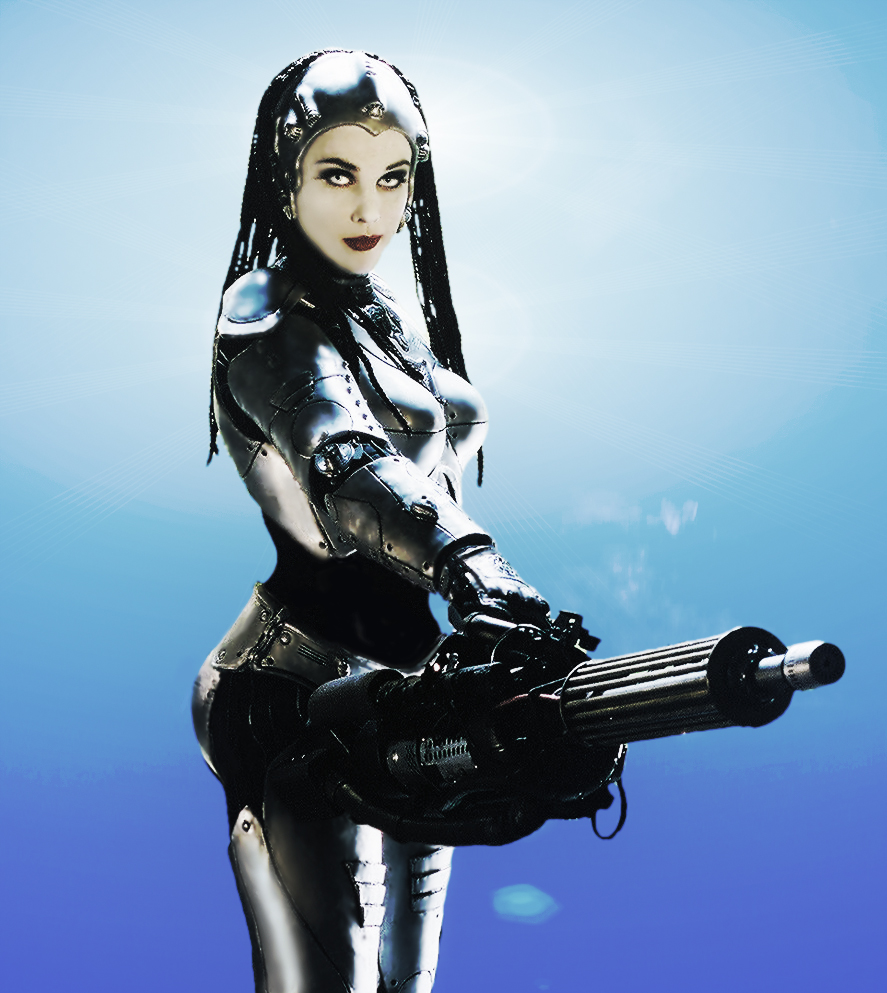 Above: Katie Erin Tomlinson as slavebot turned vigilante superhero in the fresh comic on film series – Chrome The Series on Amazon Prime.
Pendragon Pictures set the internet on fire the Labor Day holiday weekend with it's comicbook come to life TV Show Chrome: The Series. Watch the trailer featuring scenes from the pilot episode "Death Wish" now streaming on Amazon Prime Video and Free with Prime membership.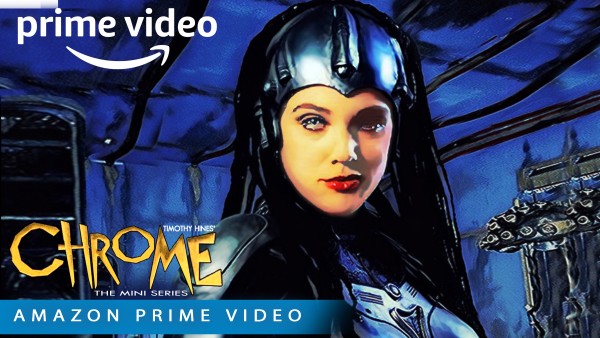 Katie Erin Tomlinson looks like she's seen some things in Chrome: The Series (pic: Pendragon Pictures)
Comicbook movie and Anime fans in the millions enjoyed Chrome: The Series on Amazon Prime over the Labor Day weekend, including appetizing scenes featuring fiercely sexy and powerful silver slavebot turned vigilante superhero Chrome (Katie Erin Tomlinson now Katie Diamond), Susan Goforth as a femme fatale fatalistic villain EL The Reclaimer, Francis Ford Coppola's niece Natasha Coppola-Shalom, niece of Francis Ford Coppola, as the beautifully voiced flying diminutive and secretly powerful Perdix the repairbot.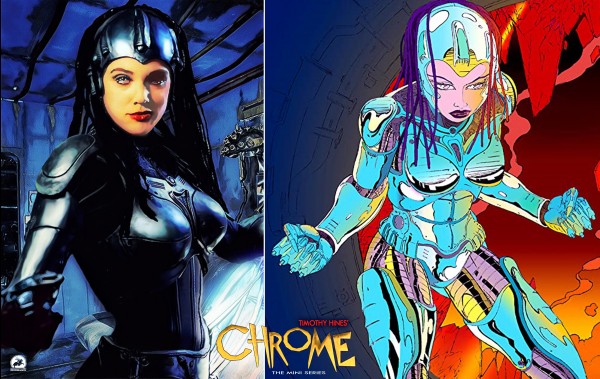 Above: Katie Erin Tomlinson as slavebot turned vigilante superhero in Chrome The Series on Amazon Prime.
The show delivered massively in its debut episode setting the internet fans on fire with talk that the best new show in the scifi comicbook movie genre is from the fiercely devout classically cultish filmmakers at Pendragon Pictures.
Chrome: The Series on Amazon Prime Official Trailer
Video Link: https://www.youtube.com/embed/TEeFKldV9OU
Below: Susan Goforth's EL The Reclaimer suffers radiation poisoning fueling her desperate need to hunt and capture Chrome in order to sustain daily medicinal injections to stay alive.

The new escapist fantasy Chrome the Series is dark, retro and, yep, hyper-action fabulous. We see in one scene that Tomlinson's female superhero Chrome brings a fresh, can't-take-your-eye-off-her style to the female-led series. Trying to figure out her place in battling the dark forces of Central City, she's sure of one thing: she doesn't tolerate injustice.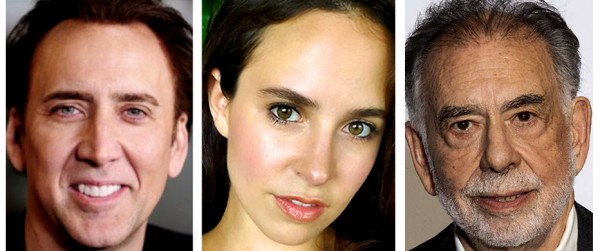 Above: Third generation of the Coppola entertainment dynasty (shown here with uncle Nicolas Cage and Francis Ford Coppola who she is grandneice to), Natasha Coppola-Shalom is lauded by Variety and others major sources for her connective, heart-provoking performance as Perdix the repairbot. Coppola-Shalom is featured throughout Season 1 of Chrome The Series. Her incredible synergy with famed scifi feminist director Timothy Hines is such a win that Hines is fashioning several upcoming projects to star Natasha Coppola-Shalom.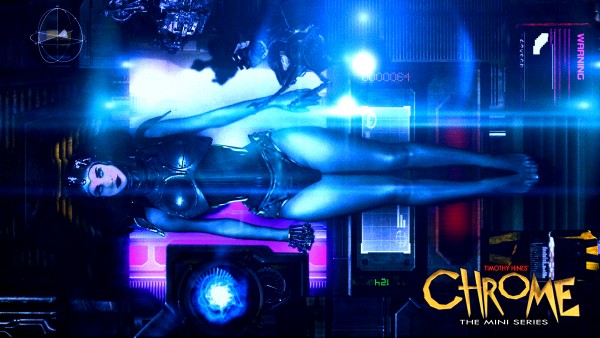 Above: The birth of Chrome as an armored yet engrossing attractive female superhero robot in Chrome The Series.
We see Chrome grow from being introduced right out of the robot factory, to her birth into a slavebot manufactured to serve the evilest and lowest of character. She rises to a shimmering silvery badass self-proclaimed Road Warrior robot vigilante.
"She is flawed, figuring things out, but her moral compass is strong and determined from the start," director Timothy Hines said during a recent radio interview on NBCTV, "We also get to see her being the world's greatest new female superhero to come along this century. Those stuck in last century may not find this their cup of tea as it is made for today's audience. This is Not your parents' scifi."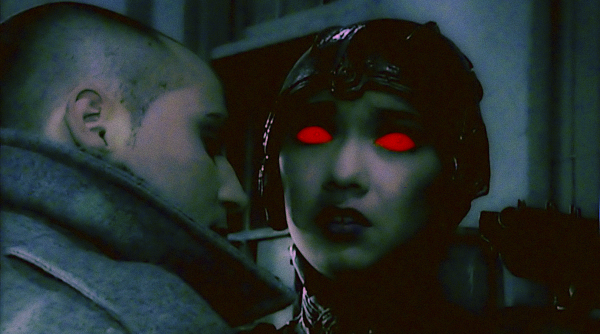 Colonel Zet (Anthony Piana) interrogates a runaway Copper Robot (Jamie Lynn Sease) in Chrome: The Series, the popular TV Show now streaming on Amazon Prime.
We also snatched glimpses of Susan Goforth playing EL The Reclaimer, Dave Morrissey Jr. as NAL the gentle giant robot, Natasha Coppola-Shalom as Perdix, Chrome's right-hand-woman robot, and Anthony Piana as Colonel Zet the sadistic super villain whose attraction to the very robots he is hunting is both cool and unsettling.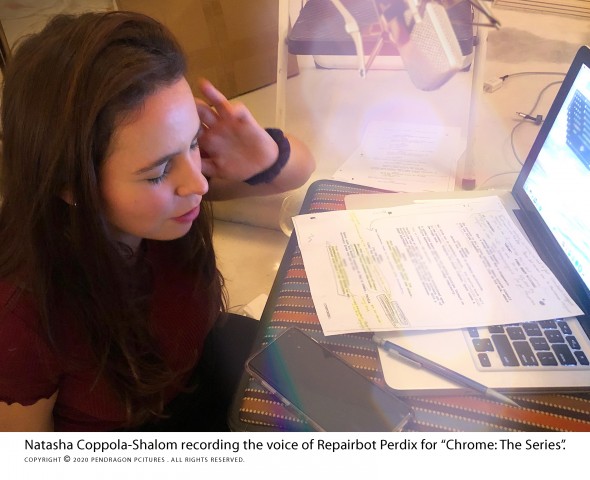 Natasha Coppola-Shalom in a recording session as the voice of Perdix the repairbot in Chrome The Series.
Producer Susan Goforth said to Deadline all the characters are just starting out, so we'll see Chrome, Perdix and robot underground in the early stages of their endeavor to escape robot slavery in this dystopian world set in 2131.
Plot-wise, the trailer hints that Chrome will be continually hunted in this cyberpunk noir-influenced comic book storyline that sees robot slaves marching in lockstep, sexy over-the-the top villainess EL The Reclaimer loading her weaponry and Chrome arriving at a showdown with Colonel Zet, as he professes "Chrome is a myth".
Chrome: The Series pilot episode "Death Wish" is streaming on Amazon Prime Video and is Free with Prime membership.
Chrome episode 1 – Death Wish review on NJ4K Channel by critic Josh MacPhearson. Video Link: https://www.youtube.com/embed/h5W_Kzpwab0
Media Contact
Company Name: Pendragon Pictures
Contact Person: Susan Goforth
Email: Send Email
Phone: 1+ 310-480-0837
City: Los Angeles
State: CA
Country: United States
Website: www.pendragonpictures.com