KEUMCHEONG PHARM launches the world's first cosmetics with EGF FGF ingredients extracted from rice
Video Link: https://www.youtube.com/embed/k-kdrmPwsUA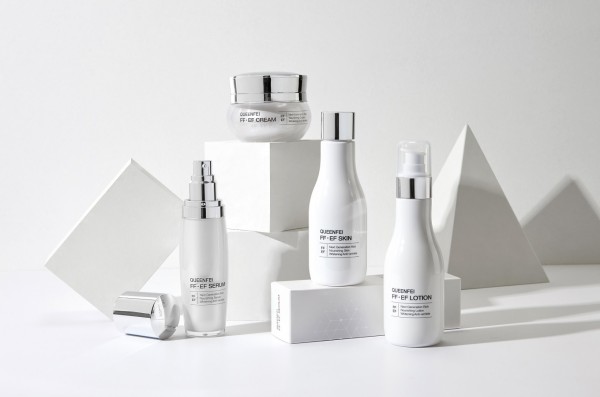 Keumcheong Pharm was founded in 2001 as a medical company that distributes pharmaceutical products in South Korea. Later, the company widened its business specialty to cosmetics and healthcare products field. Currently, Keumcheong Pharm is the exclusive distributor of "Fibrovein INJ", used to treat varicose veins, and "Cathejell Gel", lubricant containing lidocaine, in South Korea. Now, the company is one of the fast growing middle sized companies, expanding both locally and globally.
Keumcheong Pharm was rewarded with various certificates of honor for its innovative management and scales of the business growing. For instances, in 2018, it was certified as a promising small and medium-sized exporting company by Ministry of SMEs and Startups (MSS). Also, it was awarded as a good family-friendly company by Gyeonggi-do Province in 2019.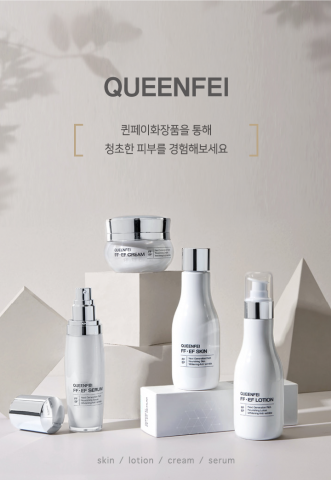 Keumcheong Pharm (CEO: Shin Dong Un), which is distributing pharmaceutical products for more than 20 years, introduced QUEENFEI, an innovative cosmetic product contains natural ingredients to provide better consumer satisfaction in the market of satisfaction.
QUEENFEI is a functional cosmetic that contains EGF (Epidermal Growth Factor) and FGF (Fibroblast Growth Factor), which are rice-derived ingredients created with cutting-edge biotechnology. Considerably, EGF was discovered by Dr. Stanley Cohen who was awarded Nobel Prize in Physiology or Medicine in 1986.
EGF ingredient was initially quite expensive as it was used for the burn treatment. And it was re-discovered as an scientifically proven ingredient of cosmetics for healthy and beautiful skin.
QUEENFEI is registered and certified by FDA in the U.S., CPNP in Europe, and EAC in Russia. That allows many people over the world to experience the excellent effects of EGF and FGF ingredients, extracted from rice, for the first time.
Media Contact
Company Name: KEUMCHEONG PHARM
Contact Person: SHIN DONG JEUNG
Email: Send Email
Phone: +82 31-427-8669
Country: Korea
Website: https://www.gobizkorea.com/user/goods/frontGoodsDetail.do?goods_no=GS2020042990594&ctgryCode=S0800200190000&upperCode=M0800200000000&goodsNms=QUEENFEI-FF%C2%B7EF-SKIN