T-REX CASTER grows into a brand specializing casters and carts
Video Link: https://www.youtube.com/embed/OBXLyJiCW80
Founded in 1993, DAEIL CO., LTD has launched its brand T-REX CASTER <http://www.t-rexcaster.com/> producing casters and carts using its own root technology such as press, welding, etc.
This company has the strength of high price competitiveness and quality through its own production. Currently, most caster markets heavily rely on Chinese products for price competitiveness. To resolve this price matter, the company has increased its price competitiveness by automating production facilities and making bold investments in facilities.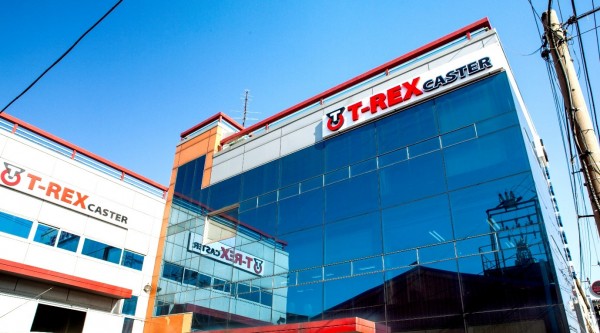 In order to maintain high quality, this company self-produces products in Korea and also strictly conducts quality control by introducing the standards of ISO 9001:140001. Through smooth communication with its vendors, the company also thoroughly carries out follow-up management to ensure the quality of its casters.
The company operates a direct delivery system, so customers can buy the products at its dealerships and headquarters. Customers can also inquire about the products through the website. The company is now expanding its channels to communicate with customers through social media services.
With the rapid growth of the domestic online market, the company has started to strengthen its untact distribution infrastructure and has been selling casters and carts in local open markets, social commerce, and department store malls since June last year. The company has been exporting its products to the U.S. since February this year, as it has been recognized for the quality of its products overseas beyond Korea.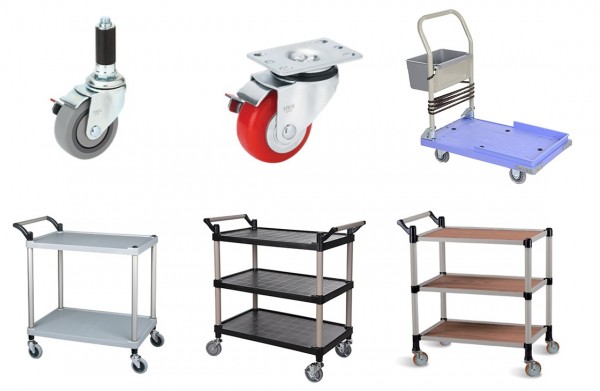 The flagship products include Steam Caster and Plate Caster, and they are ergonomically designed for excellent weight absorption, easy installation and durability. Office Chair Caster is a functional product that reduces floor scratching and damage and noise. T-REX Safety Platform Cart (DT-01) and T-REX Multi Shelf Utility Cart (PT-03) can attach easy-to-use accessories so that users can safely carry things in various situations.
Currently, DAEIL CO., LTD. has experts with up to 20 years of experience in the casters industry and the company strives to grow into an innovative company through youth employment. In addition, the company continues to research and develop easy-to-work and safe casters and carts to meet ever-changing customer needs and trends.
Media Contact
Company Name: DAEIL CO., LTD
Contact Person: Dong Min, SEO
Email: Send Email
Phone: +82-10 9677 3829
Country: Korea
Website: https://www.gobizkorea.com/user/goods/frontGoodsDetail.do?goods_no=GS2020071493680&ctgryCode=S1000300100000&upperCode=M1000300000000&goodsNms=3inch-Office-Chair-Casters-for-All-Floors,-High-Elastic-Urethane-with-Swivel-Caster.-G373S-6(A)