American Comfort Experts Customer Testimonials Prove That ACE Customer Service and Expertise is Guaranteed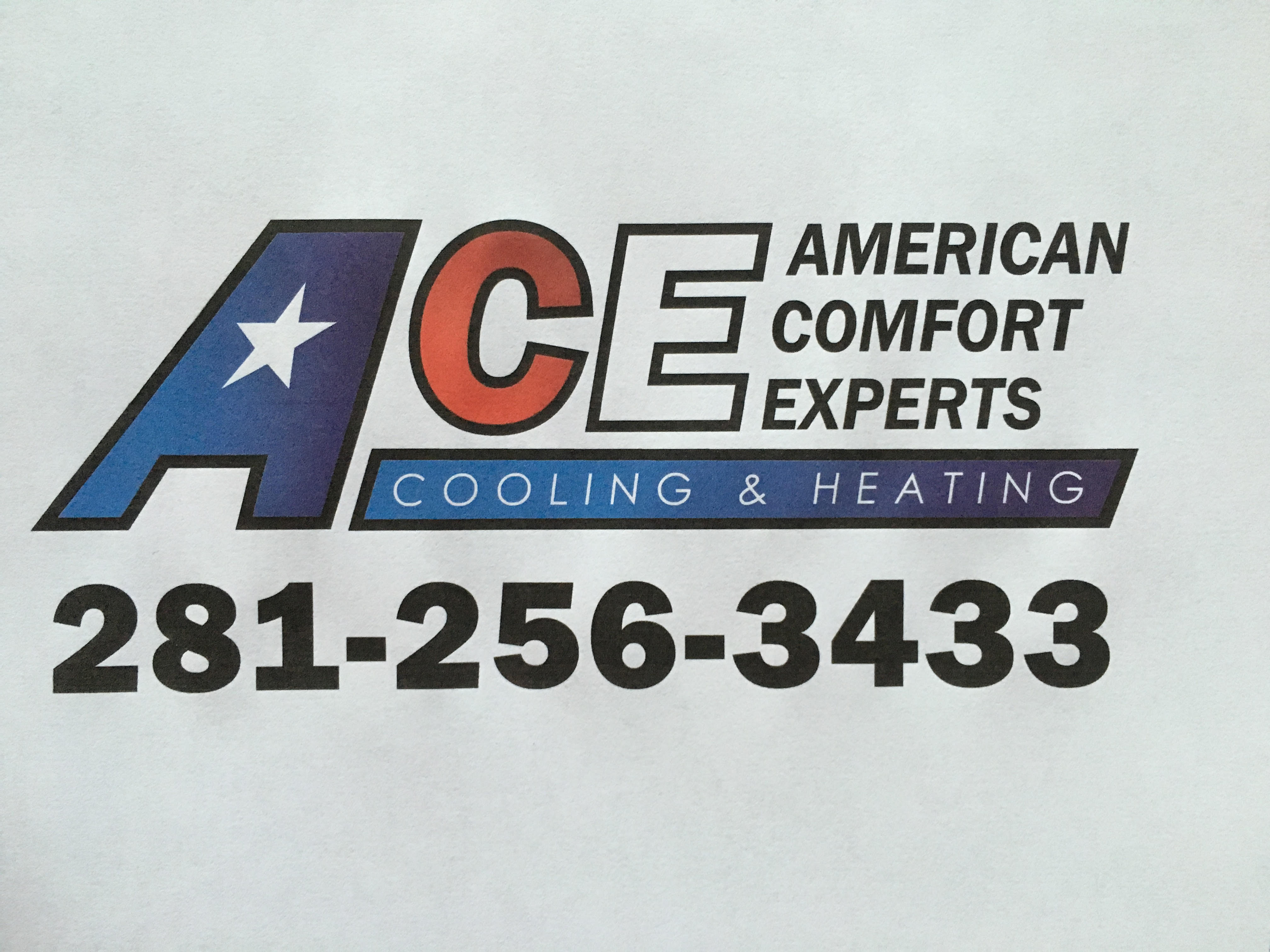 ACE Testimonials show first-hand experience of outstanding service and expertise!
Houston, TX – Sep 10, 2020 – American Comfort Experts (ACE), a Cypress, TX based professional A/C repair and heating service company, customers prove that ACE has high standards when it comes to quality service and expertise.
"At ACE, we understand that our service and expertise within in the HVAC industry is what clients continue to seek out for all of their HVAC needs," said President, Doug Smith. "That's why at ACE we provide our clients with impeccable customer service and expert-trained employees. Peace of mind that you are being taken care of is a major stress reliever when you're having HVAC issues."
At ACE, they understand you and your needs, your comfort is their business. They understand that you have a busy schedule and need to stay within a budget, even if your A/C system is down. ACE also knows that your system needs to be working properly in order for you to be able to enjoy your home. They understand that a midnight HVAC emergency is already unpleasant and the last thing you want is to be held hostage by your HVAC Technician. This is why at ACE, among being experts in their field, they also provide you with 24/7 service for when you need their help the most.
With a 4.8 Google star rating, ACE has proven that they truly do understand their clients' needs and work promptly to meet them. Customer testimonials praise the ACE team for being professional, responsible, personable and saving them during A/C and heating emergencies.
American Comfort Experts is built on honesty and integrity. They pride themselves on their high level of customer satisfaction. Any one of their experienced and qualified team members can help you with any of your HVAC issues. With American Comfort Experts, you can expect hard work, timely results and a heating and cooling system that works great. You can trust their "A+" BBB rating!
American Comfort Experts not only excels at their HVAC skills and knowledge, but they also excel at their customer service, as they go beyond the norm for their clients' needs. At ACE, they work night and day to provide you a comfortable lifestyle in your home, hot or cold!
For more information regarding HVAC Services, visit their website or give them a call today at 281-256-3433!
About American Comfort Experts
American Comfort Experts is an A/C and HVAC repairing company that is comprised of three generations of HVAC technicians that know every detail and system of air conditioning. They have specialized knowledge of fans and furnaces, thermostats, coils, and ducting. The company has achieved excellent recognition in cooling, filtering, and thermodynamics of air conditioning. They can handle even the oldest heating, ventilation, and air-conditioning system you can imagine. Their business is focused on offering services when you need it the most at the best cost to you!
Media Contact
Company Name: American Comfort Experts
Contact Person: Doug Smith
Email: Send Email
Phone: (281) 256-3433
Address:19518 Cypress Church Rd #312
City: Cypress
State: TX 77433
Country: United States
Website: https://americancomfortexperts.com