Flaw-Less Faces by Naomi M. LLC continues to rake in reviews for their makeup brushes
Innovative beauty brand, Flaw-Less Faces, gets more accolades from users across the globe for their Makeup Brush Tool Sets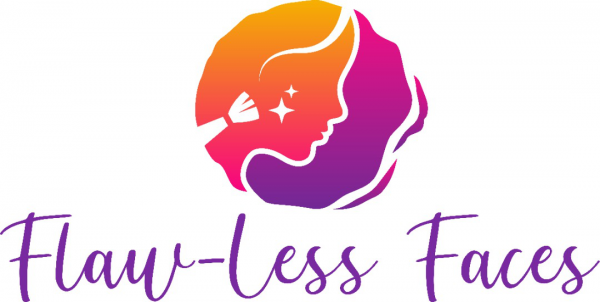 Flaw-Less Faces seems to have found a way of positively disrupting the cosmetics and beauty industry, as the brand continues to garner reviews from users in different parts of the world. The company's flagship product, the Makeup Brushes Tool Set, has practically revolutionized the beauty world, especially for individual users and makeup artists by providing them with an all-encompassing solution to their makeup needs.
The global cosmetic market has grown over the years and the numbers are predicted to continue increasing. According to a report published by M. Shahbandeh on Statista, the global cosmetic market grew by about 5.5% in 2018, compared to the previous year. The main product categories of the cosmetic market are hair care, make-up, perfumes, toiletries and deodorants, and skincare, with make-up accounting for 19 percent of the revenue generated in 2018. Makeup brushes are probably the most important item in the process. Unfortunately, many of the available products do not particularly meet the needs of customers, which is where Flaw-Less Faces has been able to make a difference with their Makeup Brush Tool Sets.
The "Flaw-less" Makeup Brush Tool Sets come in various colors and quantities, with a versatile brush set that includes all sizes and shapes of brushes for flawless face sculpting and carving. The brushes can be used in applying liquids, powders, and creams.
Each brush in the professional makeup brush set is ideal for eye, face, contour, foundation, and highlighting, allowing users to deliver flawless makeup on all skin types effortlessly. Made with soft and dense synthetic fibers, the skin-friendly brushes come in different colors, including black, pink, gold, and white, yellow, and rose.
The amazing combination of versatility, quality, and relative affordability has helped Flaw-Less Faces become the toast of millions of women across the globe, with reviews coming from different quarters. "Professional quality! So soft! Love them! Worth the wait!" said Ashley.
For more information about the Makeup Brushes Tool Set from Flaw-Less Faces by Naomi M. LLC, please visit – https://flaw-lessfaces.com/ and Instagram.
About Flaw-Less Faces
Flaw-Less Faces was founded by Naomi Melton as a beauty brand to help women look attractive for as long as they want by providing them with premium quality yet affordable makeup solutions.
Media Contact
Company Name: Flaw-Less Faces by Naomi M. LLC
Contact Person: Naomi M
Email: Send Email
Phone: 833-623-2223
Address:7544 FM 1960 RD E
City: Humble
State: Texas, 77346
Country: United States
Website: flaw-lessfaces.com