PubHTML5 Launches a PDF to HTML5 Converter for School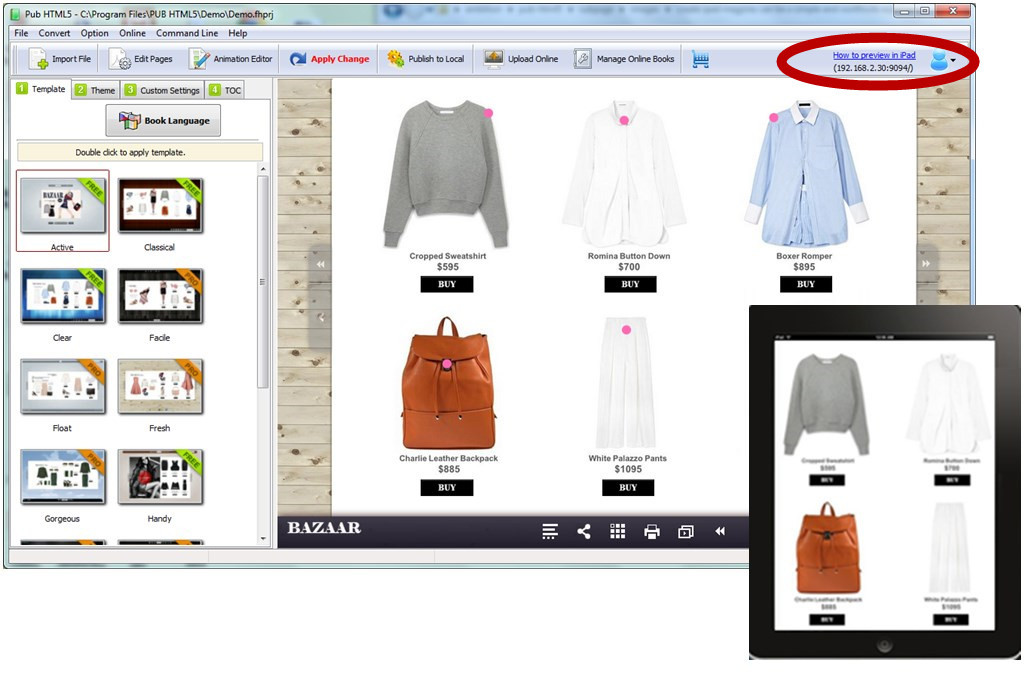 PubHTML5 releases a PDF to HTML5 Converter for educational purposes.
PubHTML5 recently introduced a PDF to HTML5 converter that allows educational organizations to easily create their very own digital textbooks. The advanced publishing platform allows anyone to make exciting textbooks that will engage their students. As most educators and teachers are cash strapped, this new publishing tool is being offered completely free of charge.
"A challenge that most teachers face is getting their students to pay attention," said Anna Lee, chief designer at PubHTML5. "Our software is designed to enable them to create interesting and immersive digital textbooks that will really grab the attention of their students. Unlike normal textbooks, our textbooks have interactive features and other exciting elements that will make learning a fun and interesting experience."
These digital textbooks can have numerous unique features that make reading them much more engaging. These include the ability to include multimedia such as videos, audio, photos and links. The digital textbooks can also be formatted to flip the pages either vertically or horizontally for a more stimulating reading experience. Teachers can also use the animation editor in the application to create animations that will literally bring complex ideas to life. Best of all, no specialist knowledge is required to produce these advanced effects. Thanks to PubHTML5's intuitive interface, all these functions can be incorporated without using a line of coding.
In fact, no specialist knowledge is required to create these flipbooks, a boon to educators who have limited resources and cannot afford to hire a designer to make these books. All users have to do is upload a PDF document to create a digital textbook, which can then be extensively personalized with over 150 options available to give it a distinctive look. Custom logos and backgrounds, distinctive bookmarks, and different button graphics are just some of the changes that can easily be achieved.
Once published, the digital textbooks can be hosted free of charge on PubHTML5's servers and shared via social media and other online channels. Alternatively, it can be stored on the user's servers and embedded into a website. It can also be shared offline, on a USB or CD, where it can conveniently be accessed by students.
About PubHTML5
Headquartered in Hong Kong, PubHTML5 is an innovative software company that creates cutting edge digital publishing software. It is dedicated to helping organizations unlock the full potential of eBooks in order to achieve their goals. For more information, please visit https://pubhtml5.com/
Media Contact
Company Name: PUB HTML5
Contact Person: Anna R. Jarvis
Email: Send Email
Phone: +86 020-61972665
Country: China
Website: https://pubhtml5.com/