PubHTML5 Unveils an Online Poster Maker with Creative Poster Designs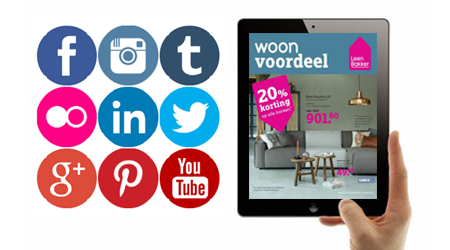 The online poster maker comes with creative poster designs that help to create stunning posters for product promotion.
PubHTML5 is a prolific company offering digital publishing software to users across the world. Today, PubHTML5 unveiled an online poster maker with creative poster designs. PubHTML5 keeps up with evolving technology to develop products that offer marketing solutions to publishers and marketers. The poster maker has high-end tools that can be used to create appealing posters for promoting products online.
PubHTML5 understands just how important digital marketing is for businesses. That is why it develops intuitive software to help design highly responsive online posters for product promotion. The online poster maker is flexible and can help to create projects of any layout and design. Users can develop small, large, or even complex posters customized to their brands and help them gain exposure online.
"Our online poster maker is designed with tools that help to improve the creativity of users," said Anna Lee, Chief Designer of PubHTML5. "With the many designs to choose from, users can create multiple posters for different projects, which will reach out to more audiences. Our objective is to help users improve their skills in order to strengthen their relationships online. In the process, they will also increase the value of their brands while commanding online presence, improving reader engagement, and increasing conversions."
PubHTML5 uses its design expertise to develop user-friendly software for creating stunning digital posters. The company invests in technology to deliver products with high-end features that make work easier for users. The software has built-in template designs and themes for making the posters look eye-catching. Customizing the posters improves brand awareness and conversions. The posters can also be monetized to generate revenue and improve profitability.
The poster designs at PubHTML5 are stunning and will design beautiful posters that present products in unique ways. Users can improve their designs by including elements such as videos, music, photos, animations, hotspots, links, graphics, and more to win over more customers. The posters will help to establish strong foundations of communication with prospective customers, especially if they address their needs. PubHTML5 had the interests of users at heart when they created designs that will deliver powerful messages that can build brand loyalty.
For more information, please visit PubHTML5's website.
About PubHTML5
PubHTML5 offers intuitive software for digital publishing. For many years, the company has worked with different industries to help them market their brands and products online. PubHTML5 continues to upgrade its software to improve user experiences.
Media Contact
Company Name: PUB HTML5
Contact Person: Anna R. Jarvis
Email: Send Email
Phone: +86 020-61972665
Country: China
Website: https://pubhtml5.com/