Claritag Fast Tracked For Rx Approval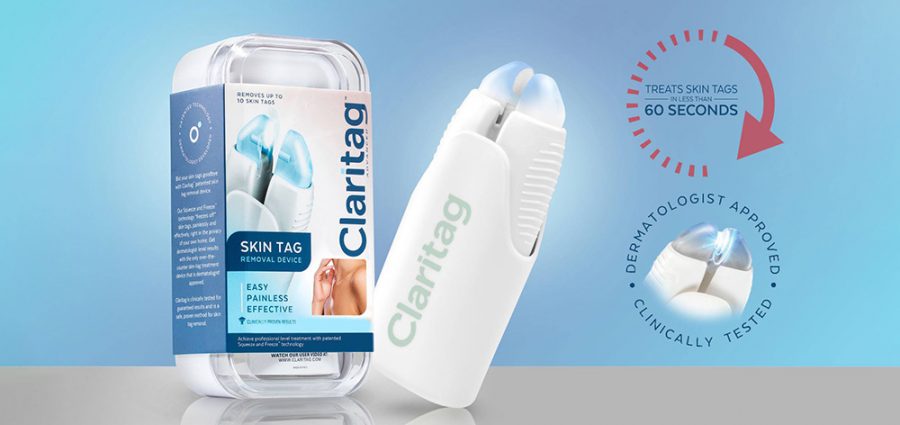 New Jersey – October 31, 2019 – Claritag, the leading beauty solution for at-home skin tag removal was recently fast tracked for Rx approval, exactly one year after their release. Claritag, has long been listed as the #1 dermatologist recommended at-home skin tag removal device since its launch in 2018 and has made its way into the hands of tens of thousands of Americans in the last year alone, and has been quickly garnering widespread attention with their successes.
Video Link: http://www.youtube.com/embed/96AnE9V12WE
According to their BusinessWire press release in March 2019, Claritag was developed by leading dermatologist Zack Lind and a team of skin care professionals. It is the product of over ten years of dedicated research and innovation, using cutting edge proprietary technology to cryogenically freeze your skin tags until they fall off. It is a no mess, safe solution you can utilize at home.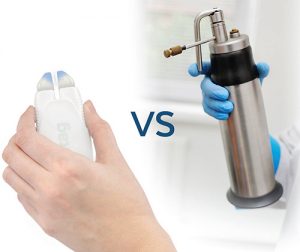 For years, the only way to safely remove skin tags was a costly visit to the dermatologists' to surgically or cryogenically remove them in office. These could cost upward of $200 per visit depending on your circumstances. With Claritag on the road to Rx approval, your dermatologists will soon be prescribing Claritag devices as the solution to skin tags-which begs the question, why wait to pay a copayment to your doctor when you can purchase the device independently and cut out the middle man?
"Some people are aware of our product and have benefitted immensely from it, while others are reluctant to try an online/ over the counter product" explains Joel Lebovits, C.O.O. of DGI Technologies Inc., the manufacturer of Claritag and other cosmetic skin care products, "We understand the need for awareness and caution which is why we went this route, we want everyone to feel secure and benefit from all the work put it and we all know, your doctors prescription is the best security one could ask for."
Claritag urges readers to look research their product by visiting their website at https://claritag.com and learn more about what they have to offer.
Media Contact
Company Name: DGI Technologies
Contact Person: Mark Glixman
Email: Send Email
Phone: 305-467-6622
Address:281 Maddison Ave
City: Lakewood
State: NJ 08701
Country: United States
Website: www.claritag.com