Ballast Water Treatment Technologies, Advantages and Disadvantages
Marine ecosystems are the largest of Earth's aquatic ecosystems. In addition to providing many benefits to the natural world, marine ecosystems also provide social, economic, and biological ecosystem services to humans. But with the increase in human activities, massive hindrance in aquatic life is being witnessed. In today's time Bio-invasion is one of the major growing threat faced by the world's oceans alongside the land-based sources of marine pollution, the overexploitation of living marine resources and the physical alteration and destruction of marine habitats. As we are aware that almost 90% of world trade is made by means of ships, as a result, more than 12,000 marine species are being transported across the world in ballast water carried by ocean-going vessels for stability and safety. While ballast water is essential for safe and efficient modern shipping operations on one hand, it also pose serious ecological, economic and health problems on the other hand due to the multitude of marine species carried in ships' ballast water.
The process of loading and unloading untreated ballast water poses a major threat to the environment, public health and the economy as ships become a vector for the transfer of organisms between ecosystems, from one part of the world to another. In order to have a control over this ongoing chaos and recognizing the possible severity of the ballast water impacts, organizations have taken action by developing guidelines for preventing the introduction of non-native species in the most affected countries across the globe. The Acts and Policies laid are working rigorously to minimise the effects of Ballast Water through Ballast Water Treatment System (BWTS). In simpler term, BWTS is designed to remove and destroy/inactive biological organisms (zooplankton, algae, bacteria) from ballast water. Ballast water treatment is still evolving technology with an ever-growing number of manufacturers.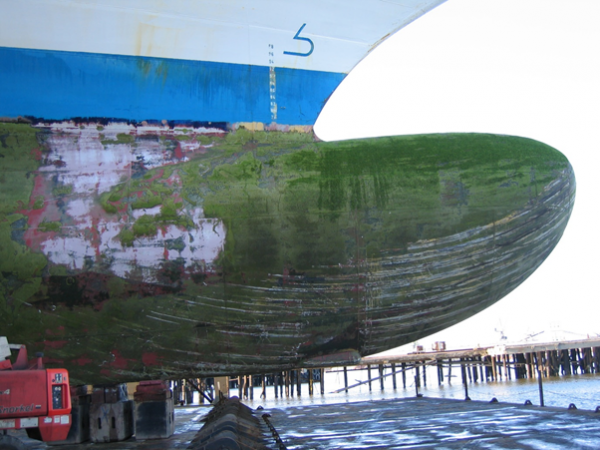 Currently, there are two standards of ballast water treatment, D1 and D2. D1 regulations require ships to discharge ballast water in open seas, at least 200 nautical miles from shore in water that is at least 200m deep. D1 regulations also require ships to carry a ballast water plan on board, detailing how the ship will follow the regulations as well as a record of when ballast water was taken on board, discharged, or treated. Most ships currently operating on the water follow only D1 regulations, but the IMO has implemented a plan to phase all ships to D2 regulations, which are stricter and set limits on the amount of specific indicator microbes that can be discharged, by 2024.
BALLAST WATER MANAGEMENT STANDARDS
The Convention, as amended, introduces the phased implementation of two ballast water standards:
• D1 – Ballast Water Exchange Standard
• D2 – Ballast Water Performance Standard.
Currently, any ballast water discharged from a ship shall be required to meet either the D-1 or D-2 standard until such time as the ship is required to implement the D-2 standard. Ships currently meeting the D-2 standard, can opt to meet D-1, but it is recommended that any fitted equipment is operated.
According to the amendments, ships constructed after September 8th 2017, must comply upon delivery, while existing ships must comply by their first International Oil Pollution Prevention (IOPP) certificate renewal after September 8th 2019. This will result in all ships belonging to nations having ratified the Convention, having a ballast water management plan in place by 2024. Under the IMO regulations, some 60,000 vessels are going to need ballast water treatment solutions in the short-term. Most of these vessels are expected to comply by installing a fixed ballast water treatment system on board.
BALLAST WATER TREATMENT TECHNOLOGIES
The technology for treating ballast water can be either port-based or ship-based, the latter being the more viable option.
BALLAST WATER MANAGEMENT TECHNIQUES
PORT-BASED TREATMENT:
This treatment requires that the ballast water be transferred to an offshore facility and then the necessary treatment is carried out. In some ports, there may be enough space to establish a large-scale, shore-based facility to treat ballast water. The size of the treatment facility would depend on the number, timing, and type of ships leaving or entering the port system. Valdez Marine Terminal, Alaska has one kind of ballast water treatment facility for decades to remove residual hydrocarbons from dirty ballast water. However, the IMO does not promote regional systems considering that the ballast water problem is a global issue.
SHIPBOARD TREATMENT:
Ballast water exchange is a shipboard treatment method used by several countries at present. However, there are two main types of ballast water exchange: sequential or re-ballasting and flow through or continuous flushing both done in accordance with the set regulations. The first one involves completely emptying ballast tanks and refiling them in open ocean.
Secondly, there is an On-board Treatment method which treats the ballast water in two broad ways, i.e. Primary and Secondary separation techniques. Primary separation includes physical methods such as filtration and hydro cyclones whereas; Secondary separation includes mechanical and chemical methods such as ultraviolet radiation (UV), thermal, ultrasound (US), magnetic and electrical treatment. Chemical methods include the use of biocides, chlorine, ozone, hydrogen peroxide, chlorine dioxide etc.
PRIMARY METHOD:
PHYSICAL METHODS
Filtration is an effective method against sediments and various types of organisms. The physical separation can be done either during loading ballast or during the voyage. In this method, the particles are removed with disk and screen filters during ballast loading. These filtration systems can create pressure depressions and a decreased flow rate due to a resistance in the filter elements.
| | |
| --- | --- |
| ADVANTAGE | DISADVANTAGE |
| Effective for the treatment or removal of bigger particles | Surface filtration of smaller micro-organism is not practical. |
HYDRO CYCLONIC SEPARATION:
Cyclonic Separation is used for those particles with a specific gravity greater than that of water. The particles get separated from the water due to centrifugal forces. It is normally done using hydro-cyclones.
| | |
| --- | --- |
| ADVANTAGE | DISADVANTAGE |
| It is an alternative to filtration which has resulted to be more effective. | This treatment is also considered to be more effective for larger particles only. |
SECONDARY METHODS:
MECHANICAL METHODS
UV systems are the most popular option at present. The UV radiation is used to attack the organisms outright or to destroy their ability to reproduce. The efficiency depends on the turbidity of the ballast water as this can limit the transmission of the UV radiation. The UV systems are suitable for any vessel but preferably for those who do not take in much ballast water and have flow rates of up to 1000 cubic metres per hour like RO-RO vessel, container ships, offshore supply vessels and ferries.
| | |
| --- | --- |
| ADVANTAGE | DISADVANTAGE |
| Easy to install, efficient and independent of salinity which requires minimal safety issue. | Intake of huge power consumption |
This treatment involves heating the ballast water to reach a temperature that will kill the organisms. The use of waste heat produced by the ship's engines and the use of heat created by backup boiler systems installed aboard the vessel can be used for this method. Apart from this, a separate heating system can be utilized to heat the ballast water in the tanks. However, such treatment can take a lot of time before the organisms become inactive and would also increase the corrosion in the tanks.
| | |
| --- | --- |
| ADVANTAGE | DISADVANTAGE |
| Heat created by backup boiler systems installed aboard the vessel can be used for this method | Treatment can take a lot of time before the organisms become inactive and would result in corrosion in the tanks. |
• ULTRASOUND
Ultrasound or sonication technology can be used as a secondary treatment option. Ultrasonic energy is used to produce high energy ultrasound to kill the cells of the organisms in ballast water.
| | |
| --- | --- |
| ADVANTAGE | DISADVANTAGE |
| Useful as a pre-treatment to aid in overall treatment process | Cannot be used alone, this technique is generally used in combination with other systems. |
The magnetic field treatment uses the coagulation technology. This is a treatment system for aquatic organisms, micro-organisms, and microbes in which magnetic powder is fed to the ballast water during its filling, water is agitated and magnetic separation performed. No chemicals for sterilization are used. The aqueous ingredients in ballast water are also unchanged, and re-treatment of discharged water, neutralization, etc., is not necessary.
| | |
| --- | --- |
| ADVANTAGE | DISADVANTAGE |
| Magnetic field treatment works for solid particles and no chemicals are used for sterilization. | Magnetic field treatment can only be done once the coagulation process is performed. |
Small-scale experiments have been performed by applying electrical voltage in the 15 to 45 kV range with a pulse duration of1µs. Large energy sources would be required for systems capable of treating large volumes of ballast water.
| | |
| --- | --- |
| ADVANTAGE | DISADVANTAGE |
| It is considered as an environmentally friendly, non-expensive and easy installation systems for the treatment of ballast water. | It can have an impact on the operations of the ship, the staff must be properly trained plus it is a technology that is still under investigation. |
CHEMICAL METHODS
Biocides are addition of chemicals that would kill or inactivate a variety of organisms found in ballast water is an attractive treatment technology because of the ease of application. A biocide could simply be added to the ballast tank and allowed to react for a specified period. Biocides remove or inactivate marine organisms in the ballast water. However, it is to note that the biocides used for ballast water disinfectant purpose must be effective on marine organisms and also readily degradable or removable to prevent discharge water from becoming toxic in nature.
On the basis of their functions, biocides are mainly divided into two types:
Oxidizing biocides: Oxidizing biocides are general disinfectants such as chlorine, bromine, and iodine used to inactivate organisms in the ballast water. These types of disinfectants act by destroying organic structures of the microorganisms such as cell membrane or nucleic acids.
Non-oxidizing biocides: Non-oxidizing biocides are a type of disinfectants which when used interferes with reproductive, neural or metabolic functions of the organisms.
| | |
| --- | --- |
| ADVANTAGE | DISADVANTAGE |
| They are degradable, not representing a danger for the environment as they are not considered toxic substances. It is a low cost one-way treatment with convenient installation. | Safety and storage concerns with corrosion issue developing with time as well. |
It involves bubbling nitrogen or other inert gases into ballast water to reduce the oxygen content. The deoxygenation ballast treatment method involves purging/removing of oxygen from the ballast water tanks to make the organisms asphyxiated. It generally takes approximately 2-4 days for the inert gas to asphyxiate the organisms. Thus, this method is usually not suitable for ships having short transit time.
| | |
| --- | --- |
| ADVANTAGE | DISADVANTAGE |
| It avoids the corrosion of the ballast tanks, increasing its useful life. Moreover, it is an environmentally friendly method and it is a good option for saving money. | It usually last between two and four days to asphyxiate the microorganisms, not being a very fast method if it requires an urgent disinfection of the ballast water. |
It is a strong oxidizing agent. Irrespective of the chlorine source the main disinfectant species are hypochlorous acid in both ionic and protonated forms and chloramines. Chlorine could be easily added to ballast tanks through a chlorinator installed in-line. Before discharging ballast water, it would be necessary to remove the free excess chlorine through dechlorination. Environmental risks are many with this treatment, so ballast water being treated with chlorine is being examined in depth.
ADVANTAGE

DISADVANTAGE

Easy and well established inexpensive method in which Chlorine could be easily added to ballast tanks through a chlorinator installed in it.

to form chloride ions. Environmental risks are many, so ballast

Virtually ineffective against cysts. Environmental risks are many.
Chlorine dioxide is a strong disinfectant produced on site. Main concerns with chlorine dioxide are cost and the possible environmental toxicity of by-products. Chlorine dioxide is toxic to aquatic organisms, but under normal dosing conditions, it will have declined to very low levels before release.
| | |
| --- | --- |
| ADVANTAGE | DISADVANTAGE |
| Very effective for ballast water treatment and can be introduced directly in chemical form with lower power consumption. | The main concerns with chlorine dioxide are cost and the possible environmental toxicity of by-products. |
Ozone is a very powerful but unstable, oxidizing agent which destroys viruses and bacteria, including spores when used as a disinfectant in water treatment plants. It has been used for over a century as a disinfectant widely in Europe and less in USA.
| | |
| --- | --- |
| ADVANTAGE | DISADVANTAGE |
| Efficient one-way treatment independent of salinity. | Corrosion and safety issue concern with complex and expensive configuration of the device. |
Currently the main types of ballast water treatment on board technologies available in the market which adheres to the guidelines set out by the IMO are as follows:
Filtration Systems (physical)
Chemical Disinfection (oxidizing and non-oxidizing biocides)
Ultra-violet treatment
Deoxygenation treatment
Heat (thermal treatment)
Acoustic (cavitation treatment)
Electric pulse/pulse plasma systems
Magnetic Field Treatment.
Though a typical ballast water treatment system on board ships use two or more technologies together to ensure that the treated ballast water is of IMO standards.
However according to convention, the Ships are expected to carry and implement a Ballast Water Management Plan that must include details of the safety procedures for the ship and crew and provide a detailed description of the actions to be taken to implement the ballast water management requirements. When choosing the type of BWMS for a vessel, many factors are considered to decide which system suits best for a specific vessel. For this reason, every vessel needs to be studied individually to optimize the design of the treatment system chosen and optimize the installation of the system.
About the Author: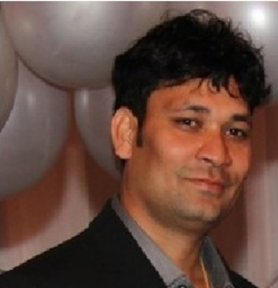 Sunil Sarangi is one of the very few Top experts in the world when it comes to ballast water treatment systems. He has founded Eco Marine, a Ballast Water Treatment Systems Design and consultants' firm that helps to protect and control aquatic invasive species. He began working in the Ballast water regulation in the United States in the early 2005's. He received his bachelor's degree in Marine Engineering from the Birla Institute of Technology at India in 2004. He also, received his Masters of Science in Ocean Engineering from Florida Institute of Technology at Florida in 2008.
During the past decade his work has focused upon developing cost-effective methods for reducing the spread of aquatic invasive species, the economic cost of this introduction has been estimated by the U.S. Fish and Wildlife Service at about $5 billion.
Media Contact
Company Name: Eco Marine
Contact Person: Sunil Sarangi
Email: Send Email
Phone: 6267710423
Address:Calle Villada Cir
City: Duarte
State: CA 91010
Country: United States
Website: www.ecomarine.us