ONCE UPON A TIME … IN THE WOODS: LEW TEMPLE SHINES IN 'BETWEEN THE DARKNESS' (aka 'COME, SAID THE NIGHT')
Lew Temple as "Land Pirate Lew" to "Roy Grady".
Los Angeles, CA – Sep 9, 2019 – From 'The Walking Dead' to 'Once Upon a Time … In Hollywood', watch Lew Temple in the coming-of-age psychological horror, 'BETWEEN THE DARKNESS' (aka 'Come, Said the Night'), streaming on Amazon today: https://amzn.to/2Nk0jpO.
Hollywood headlines have circulated the world as famed writer-director, Quentin Tarantino, recently released ninth (and rumored final) film, Once Upon a Time … In Hollywood, featuring a star-studded cast of two Oscar award-winners, Leonardo DiCaprio (The Revenant) and Brad Pitt (12 Years a Slave), Oscar-nominee Margot Robbie (I, Tonya), Emile Hirsch (Into the Wild, Milk) and Dakota Fanning (The Alienist, War of the Worlds).
Once Upon a Time … In Hollywood follows actor, Rick Dalton (DiCaprio), who gained fame and fortune by starring in a 1950s television Western, but is now struggling to find meaningful work in a Hollywood he doesn't recognize anymore. While spending most of his time with his easygoing best friend and longtime stunt double, Cliff Booth (Pitt), Rick also happens to live next door to Roman Polanski (Rafal Zawierucha) and Sharon Tate (Robbie) – the filmmaker and budding actress whose futures will forever be altered by members of the Manson Family.

The award-winning feature also stars Lew Temple (The Walking Dead, The Devil's Rejects) and Danielle Harris (Don't Tell Mom the Babysitter's Dead), past co-stars from Rob Zombie's Halloween franchise and currently in Andres Rovira's (No Stranger Pilgrims, The Projectionist) BETWEEN THE DARKNESS (aka COME, SAID THE NIGHT). Evidently highly talented, Temple's personal relationship with Tarantino began during the filmmaker's study of The Tony Scott movies. Several years later, Temple was cast as "Land Pirate Lew" in Once Upon a Time … In Hollywood, which was specifically written by Tarantino himself.
"That experience is amazing, just to be observing. I'm a spoke in a wheel in that movie, which is fine, but to watch [Leonardo] DiCaprio, Brad Pitt, Al Pacino, Kurt Russell, Margot Robbie, and Luke Perry before he had passed, God rest his soul… and then to have Quentin Tarantino overseeing it all, this guy is a mad man. He becomes his movie," said Temple at Canada's Cornwall & Area Pop Event (CAPE) [Comic Book].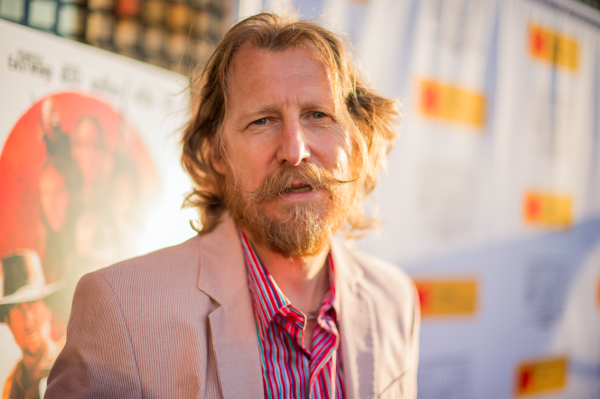 BETWEEN THE DARKNESS follows Roy (Temple) and his family, 13-year-old Sprout Grady (Nicole Moorea Sherman) and Percy (Tate Birchmore), to their secluded "Sanctuary" in the woods, on the anniversary of his eldest, Magda's (Daniela Leon) death. With deep-seated beliefs in ancient Greek mythology and the power of mythological gods, Roy chooses to home school his children, protecting them from "The Otherness" – the horrors that reside within modern humanity and outside his control. But soon, chaos ensues when a lurking Gorgon monster haunts Sprout and when outsiders – a widowed park ranger, Stella Woodhouse (Danielle Harris) and her handsome son Max (Max Page) – enter the Gradys' lives. Threaded together with shocking and twisted turns of events, Roy's family will soon uncover his dark secrets, rocking the core of everything the family once knew.
"Temple is very shocking to watch as he invokes his character like a religious fanatic who tries to do what he can to convince Sprout that nothing is what he she thinks it is," wrote World Film Geek.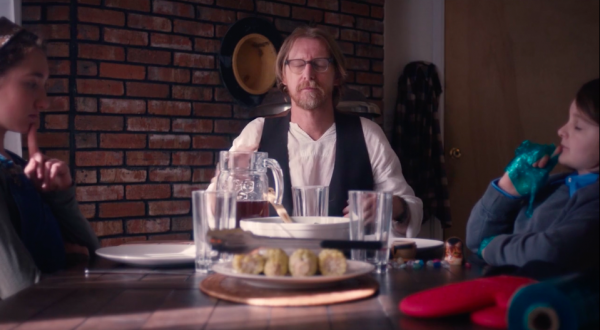 Watch Temple in Rovira's newest horror/thriller now on streaming through various digital streaming platforms (Amazon, iTunes, inDemand, DIRECTV, Vudu, FANDANGO, Vimeo on Demand, AT&T, Google Play, and Sling/Dish) and listen to Temple describe how he met Tarantino and what it was like on set of Once Upon a Time … In Hollywood on the Flick Connection Podcast.
Alongside Temple and Harris, BETWEEN THE DARKNESS (aka COME, SAID THE NIGHT) features the talented slate also includes Nicole Moorea Sherman (Little People), Tate Birchmore (Peppermint), Daniela Leon (Atypical) and Max Page (Prime Suspect, The Young and the Restless). For press inquiries and more information, please contact [email protected]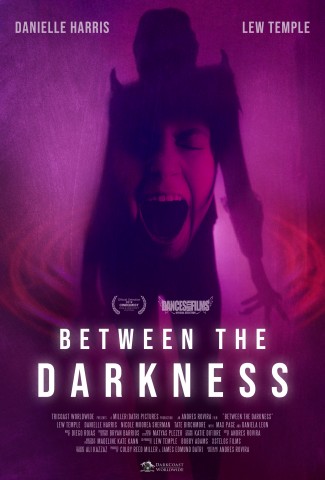 BETWEEN THE DARKNESS [COME, SAID THE NIGHT] (2019, 96 min.) Directed and written by Andres Rovira. Produced by: Colby Reed Miller and James Edmund Datri. Editor: Andres Rovira. Director of Photography: Madeline Kate Kann. Original score: Diego Rojas. USA, English. Miller/Datri Pictures, DarkCoast, TriCoast Worldwide.
PRODUCTION COMPANY: Miller/Datri Pictures: a division of Miller/Datri Entertainment. You can learn more about Miller/Datri Pictures at "https://www.millerdatrientertainment.com/movie-studio/about/" and more about Between the Darkness (Come, Said the Night): https://www.millerdatrientertainment.com/films/come-said-the-night/
DarkCoast is a division of TriCoast Entertainment:
A new home for story-driven American films, TriCoast Entertainment is a full service media company that creates, produces, manages and distributes unique and unusual entertainment. Bringing together filmmakers, distributors, financiers, and technologists, TriCoast Entertainment embraces change by redefining the production and distribution model for indie filmmakers.
Founded by: Strathford Hamilton and Marcy Levitas Hamilton.
Media Contact
Company Name: TriCoast Entertainment
Contact Person: Jenna Wilen
Email: Send Email
Phone: 3104587707
Address:11124 Washington Blvd.
City: Culver City
State: California
Country: United States
Website: http://www.tricoastworldwide.com